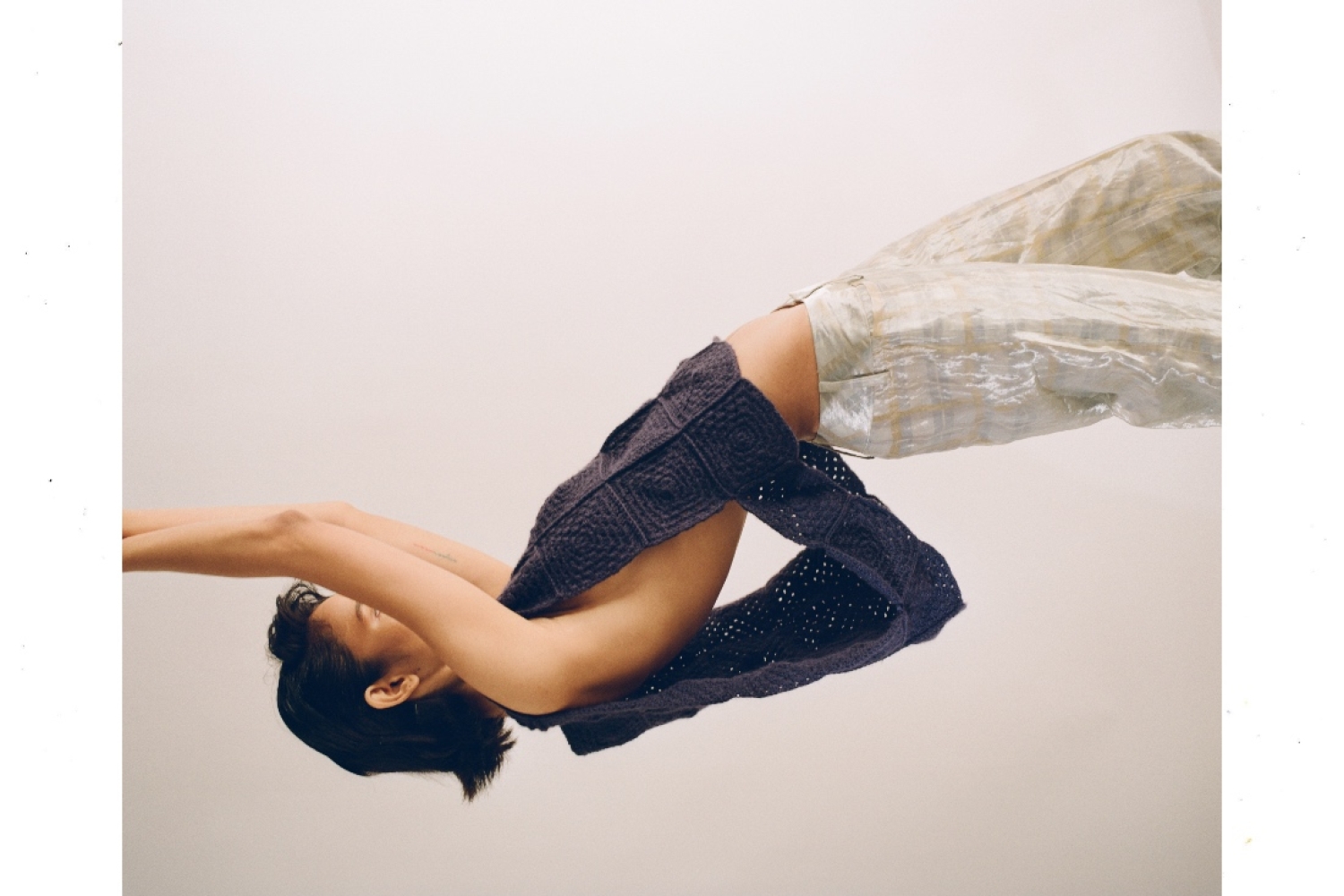 Bhaane Autumn/Winter 2022
Bhaane's latest drop, their Autumn/Winter 2022 collection, draws great inspiration from the Mahabharata. The mythological character of Shikhandi finds their way onto the garments through hyper-pixelated motifs and embroidered patch pockets. Bringing forth a touch of the label's awkward sensuality, creative director Nimish Shah's collection revives prairie checks, tie-up vests, and pleated skirts. Below, we're in conversation with photographer Rid Burman, who tells us all about his collaboration for the campaign shoot, his association with Nimish, and more.

Tell us about some of your initial thoughts about the campaign.
I have known Nimish for quite some time and have always admired his aesthetic. We share very similar tastes when it comes to dressing — retro, workfare, mixed with a bit of funk, wide legs, oversized silhouettes, and I saw some of that translated into the clothes for Bhaane. I have been wanting to work with Indian brands and designers who are trying to propagate an alternative vision, and the team at Bhaane was very receptive to shooting the images through my process, which is going back to old school.
What does your work in progress look like?
A bunch of negatives lying around a light table, or half opened cameras from the 70s. Meters and meters of test strips of prints strung up on the walls.
How did you and Nimish work together in terms of the exchange of ideas for the campaign?
We wanted to stay away from anything trendy. Something classic, visited yet revisited, was the idea. So I think we were very aligned on that.
Do you think as a photographer, you've managed to find your distinct voice?
Nope, because it's always changing. I am often torn about my own work.
What does a photograph mean to you?
Everything. Every time a print starts developing in the chemicals, it's like giving birth to a child.
Finally, what's keeping you busy right now?
In all honesty, covid was tough. I had a very difficult time financially, so it's all about damage control regarding that aspect. But luckily I am in a good space now. So starting next month, I am going to spend more time on my personal work and exhibition-oriented projects for the art fair next year.

Text Unnati Saini
Photography Rid Burman
Date 22-09-2022