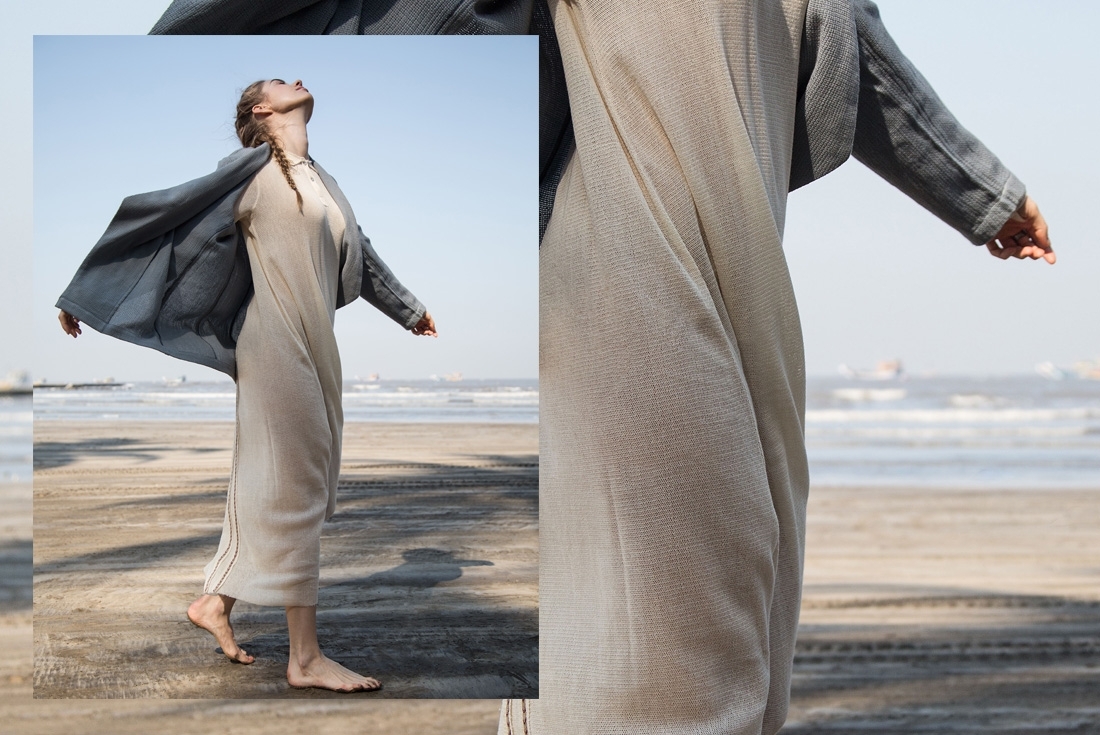 BIAS is an amalgamation of the aesthetics of art and the functionality of design, which blends into progressive garments that catalyze individuality. Born with an intention of encouraging self-express in fashion, it is an unshackled vision of two feminists. The brainchild of Mridu Mehra and Shruti Bhardwaj, both Postgraduates in design, the label was launched towards the end of 2014. 'We align radical ideas, elements, events, countercultures and paradoxes to carry out art-based coveted styles. We are eclectic dreamers on a never-ending trip to self discovery. We are spectators of life, consuming and sharing the many stories it has to tell, through our meticulously crafted designs,' says the duo.

Anti-figurative silhouette—that are influenced by a strong penchant for minimalism, forms the base of their design language. 'At BIAS we break predictability. We are inspired by everything we are proud of: be it our Indian roots, homegrown fabrics, or art and crafts evolving through time,' says Mridu. Their transitional, fuss-free and clean designs are deeply rooted in sustainable values and thinking.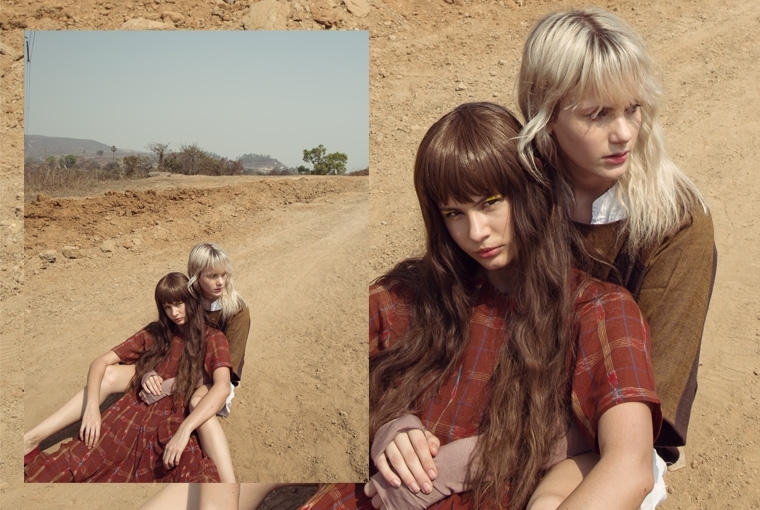 With a steady start in 2014, the brand has been growing organically. Inspired by Indian textiles and crafts, their first collection explored hand-dyed and block printed jute and linen ensembles. Plaids, checks and ikats made an appearance in their second capsule collection. 'We are instinctive towards raw, unbound beauty, with nature being a constant source of inspiration. Each collection is an expression of moods, stories, time, cultures and subcultures,' says Mridu.

Staying true to their sustainable roots, they are testing the waters with zero waste design. Working closely with artisans, the duo developed a few unique handloom fabrics using the techniques they learnt from them, who according to the designers are 'the true artists.' 'We work on handmade techniques, so the artisans mark is evident on each piece. Working on natural fabrics, minimizing waste, localizing labor and sources to make expressive art is our definition of a sustainable label,' says Mridu.

Unknown Remedy, their SS17 collection, taps into the imperfect and incomplete elements of the Japanese principle of Wabi Sabi. It features experimentations in fabric textures made from recycled plastic bottles. Unbleached cottons and handmade mesh textures were interpreted in fluid tunics and layered chinos. 'Denying traditional concepts of aesthetics, the collection comprises of fluid looks, with an unconventional take on urban street wear. Ideas of the subconscious mind are conveyed through abstract expressionism and translated in an unbound language, using fabric reinvention and manipulation techniques. Spontaneous creations are implemented through zero waste design,' sums up the duo.

BIAS continues to create visceral garments that create mystery, where function, comfort and versatility of each piece plays a significant role to create a raw and relaxed mood.

Take a look at their work here.


Text Ritupriya Basu