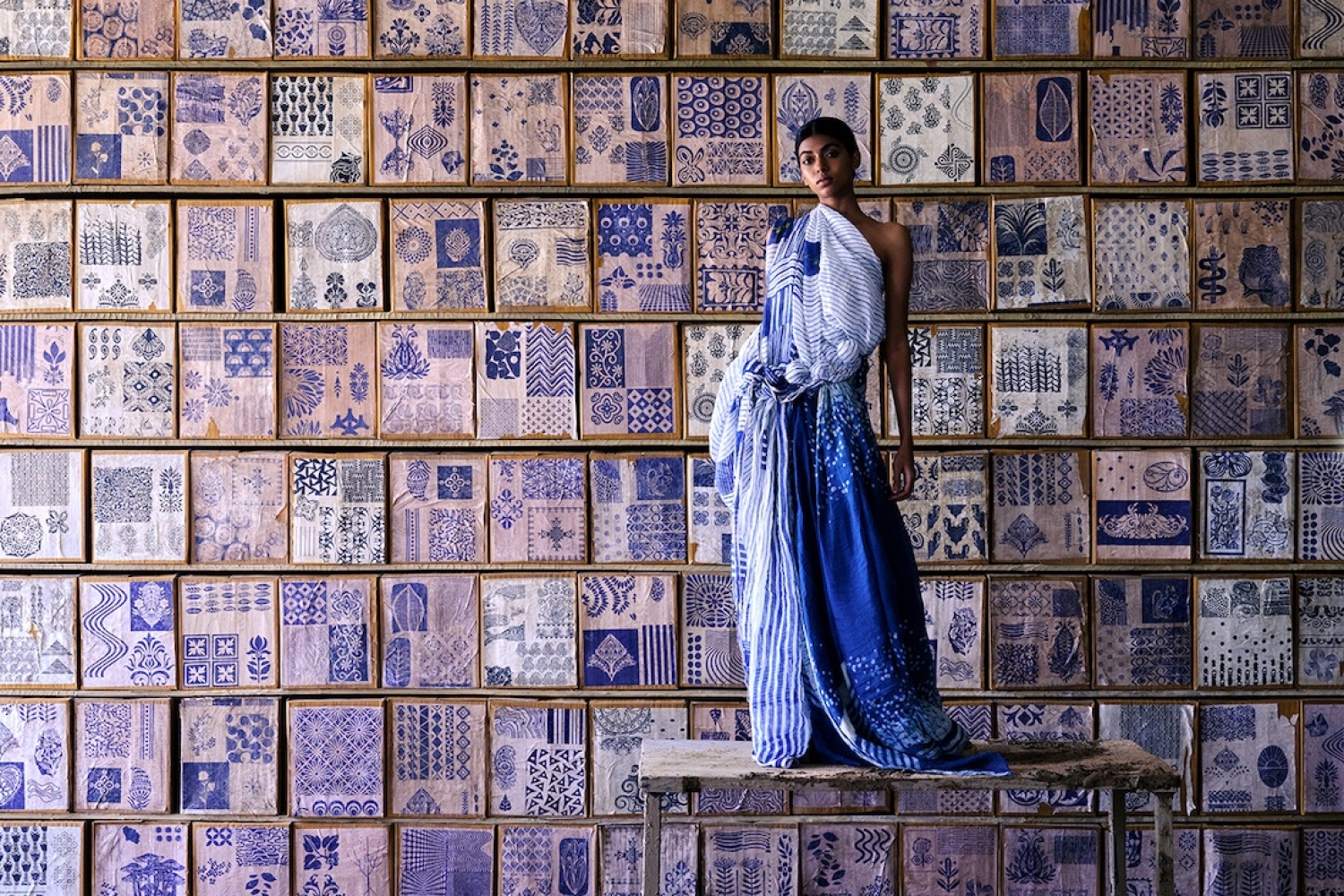 As the world is rapidly moving towards embracing AI and other advancements, there are a plethora of fashion labels that bring the spirit of India's finest handloom repertoire to the world. We shine a light on some of these labels promoting ingenious handiwork to celebrate National Handlooms Day.
Anavila
It was back in 2011 when designer Anavila Misra first began championing linen sarees, disrupting the regular flow of the embroidery laden, six-yard garment. What followed was a complete modernisation of the ancient weave, that metamorphosed it into the lightweight saris, desired by the conscious women of today. After a few years of corporate jobs, she began working on a cluster development project with the Ministries of rural development and textiles. The exposure to the textile belts of India, and the skill set of the weavers, pulled her and she started my work in the craft sector post my project.
Tilfi Banaras
Tilfi has been on a perpetual quest to bring the spirit of India's finest handloom repertoire to the world. Founders Udit Khanna, Aditi Chand and Ujjwal Khanna returned to Banaras and created Tilfi to revive their family's heritage in the crafts. Since then, the house rekindles the bond with fine heritage designs and contemporary refinement, inspired by the family's dense and carefully preserved archives. The label is further known for its exquisite handwoven textiles and deep-rooted craftsmanship.
Arni Sarees by Drapery Silk
Arni, located in Tamil Nadu, is renowned for its skilled artisans who weave exquisite sarees that embody grace and cultural heritage. Arni sarees showcase remarkable weaving techniques, such as the revered Korvai technique, known for its thick zari borders and contrasting colors that symbolize opulence. The intricacy of Jacquard weaving adds a mesmerizing touch to these sarees, with finely detailed patterns woven into the fabric.

House of Khaddar
The label uses a newly invented fabric that spins denim cotton with homespun khadi to birth a new fabric- Khaddar Denim. The label works directly with the weavers and various craft communities across the state including block makers, printers and G.I. certified clusters. The mission is to save the art of Khadi and make Khadi cool and relatable to the young urban market. They further take it upon themselves to build a sustainable future for these communities by creating new products that will target a different market.
Okhai
Okhai offers handcrafted apparel and lifestyle products created by rural artisans from across India. These artisans are gifted with the talent and traditional skills to craft exquisite designs in styles that are unique to their culture and heritage.

Words Unnati Saini
Date 04-08-2023