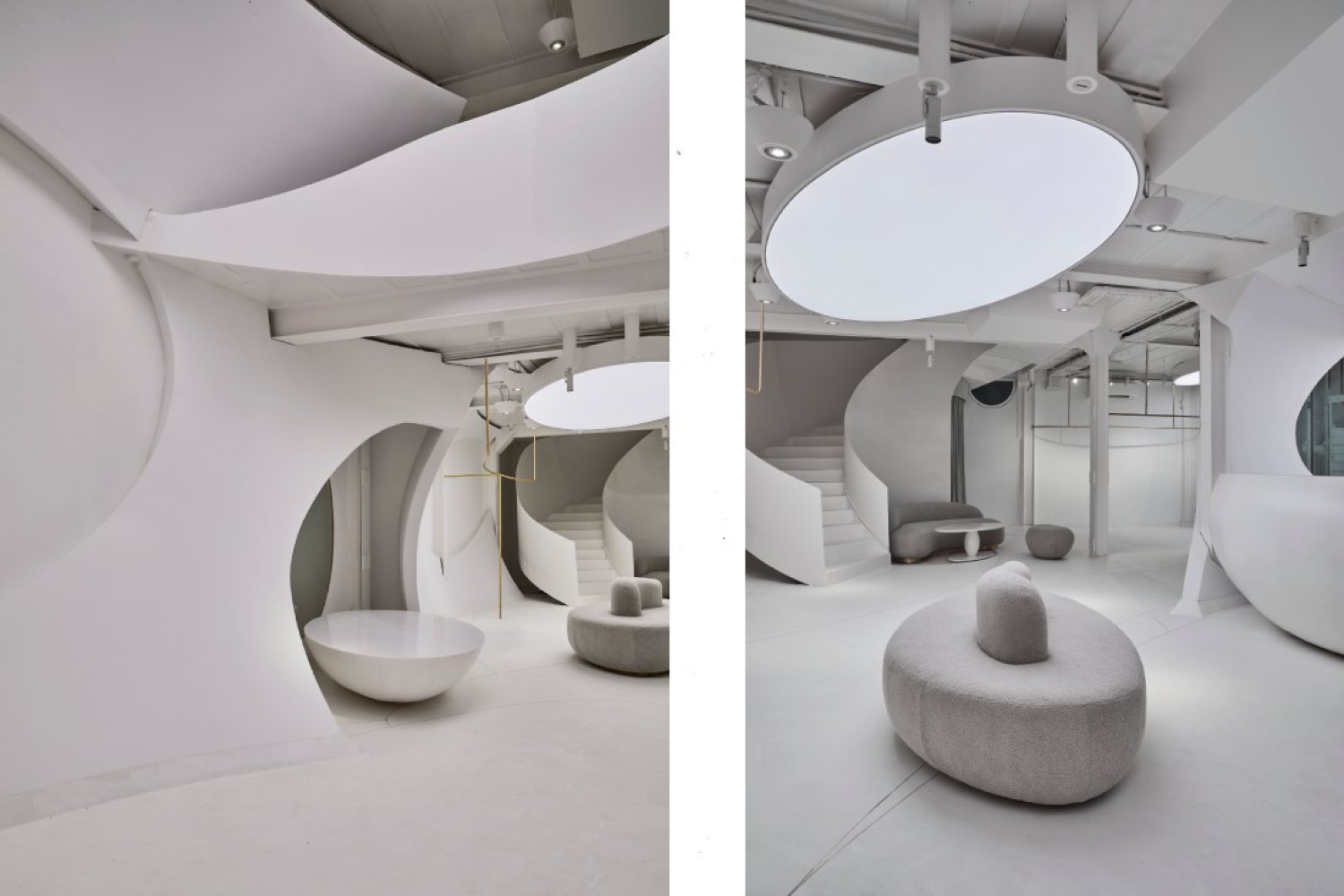 Designer Gaurav Gupta's new store in Kalaghoda, Mumbai is not just a fashion stop. It's a lot more. It's a museum, a cultural space, a place to exchange ideas. When he, Vishal K Dhar, the designer, and his brother, Saurabh, sat down almost a year ago in their Mehrauli store to brainstorm on what the new store should look like, they came up with 'shunya'. "Our brand's pillars, which are fantasy, architectural, sculptural surrealism, disruption, were also looked at closely. And as we drilled deeper and deeper into the mind scape of the brand, we came up with shunya. And we agreed on the concept of shunya. It became the starting point, and we literally made the whole store as a sculpture of multiple shunyas or a world of voids. So the initial idea was to create something original and new and not belonging to a particular time, timezone, or having any references. And that's why the store is so abstract and spiritual.'
Below, he tells us more.
Can you tell us why you chose Kala Ghoda as a landmark location for your flagship store since you already have a store there?
As one of the early retailers in Kala Ghoda, we opened our store eight years ago. Kala Ghoda has since evolved into a hub for fashion retail, with other retailers such as Sequel also opening up shop in the area. As our brand grew, so did our need for space and the ability to showcase multiple collections. This new store, spanning fifty-five hundred sq. ft, was thus a natural step forward for us, especially since we now have menswear, atelier collections featuring larger couture pieces, and customised couture and bridal segments. We recognised the need for a bigger footprint to accommodate our growing brand. While it began as a practical necessity, it became a dream for us to make a strong statement. It took us a while to select the right architect, but we eventually did.
Who is behind the design of the building? And what were the conversations you had with them about the space?
Vishal Dhar is the artist-architect who designed this store. In the early stages of defining the brand, Saurabh, Vishal, and I held a brainstorming session to determine its essence. Our discussions revolved around concepts such as fantasy, spirituality, movement, infinity, surrealism, art, architecture, and inclusivity. Eventually, we arrived at the term 'SHUNYA' as the culmination of all these aspects, representing a genderless and all-encompassing concept for the brand.
Can you talk a little bit more about the theme behind the store?
We wanted to create a world of voids which offers a limitless experience to our clients. We have brought alive a world which is still at its core but infinite in form
And is there a collection on display at the store right now? What does it look like?
Yes, we have our recent haute couture, demi couture, luxury pret pieces along with menswear collections on display right now.

Words Hansika Lohani
Date 17-03-2023