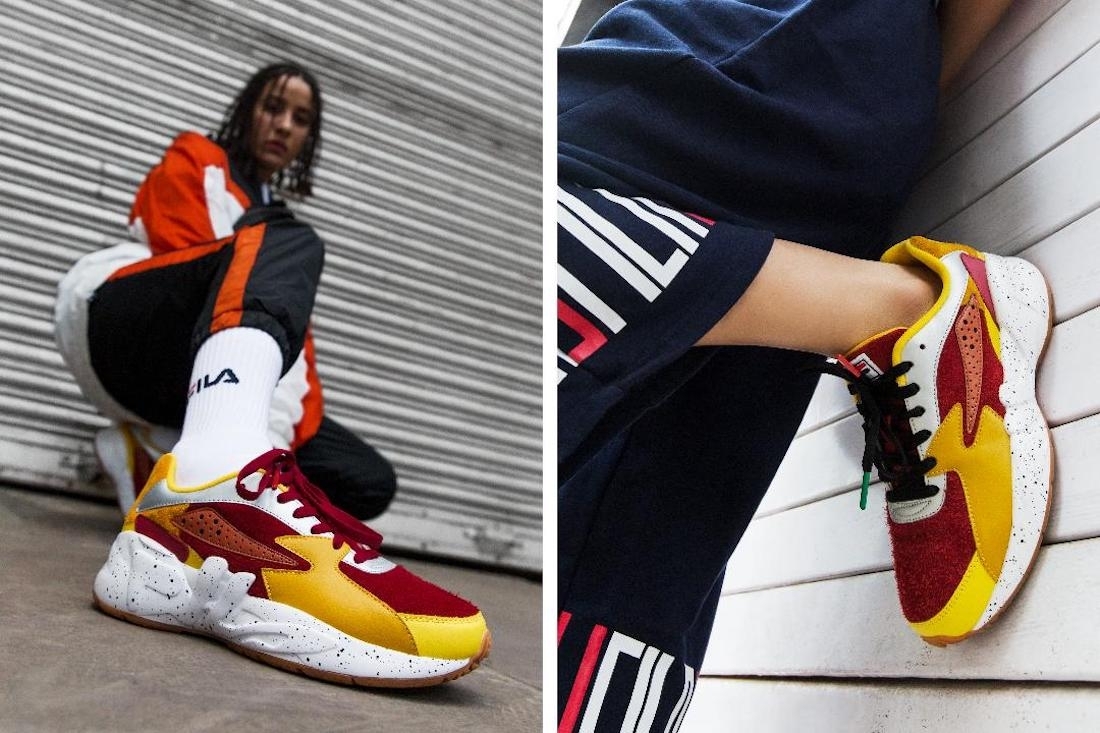 Masala in your shoes!
Anand Ahuja, VegNonVeg
Anand Ahuja is known for being the brain behind Bhane, an everyday apparel store and VegNonVeg, India's first multi brand sneaker boutique. A sneaker enthusiast himself, he intends to transform the Indian sneaker scene by curating the best shoes and best brands under one roof. We had a conversation with him about his journey, his vision, the latest collaboration with FILA after the store launch at Safdarjung Enclave in Delhi and the launch of the latest sneaker, Mindblower MasalaBox.

The Journey
I grew up around alot of shoes! My mum tells me how I complained about what shoes I wanted to wear and the ones I didn't. My earliest memory of my attachment to sneakers comes around basketball; I used to think about what shoes I would want to die in. I stopped buying clothes but I would not stop buying shoes, even though I had a lot, I kept accumulating shoes. There was a lack of multi-brand shops here and so my co-founder Abhineet [he was on the creative team of Bhane] and I came up with the idea of opening a multi-brand store. We tried opening it in the basement of the Bhane store in Meharchand market but we were unable to; it took about four years to get this idea out and once it was, we met brands and now we have finally relaunched a new store in Delhi.
Anand Ahuja and Sonam Kapoor Ahuja at the launch.
The Vision
VegNonVeg collaborates with other brands too; FILA is our most recent collaboration. The focus is on branding with our packaging. The use of the veg and non veg symbols is a new concept which is a lot of fun.
As for clothing, it's very streetwear, basic aesthetic so it has a lot of hoodies and chunk clothing. We're also working on our third design which will be out soon, I'll talk about that once it is out.

The Collaboration
We started talking to FILA in 2017 about a venture; they shared an opportunity with us and we started working on it. It took us a long time to ideate--we went for this idea because every Indian household has a masalabox, no matter what part of India you're in, what food you have, how the culture differs. Everyone has the masalabox, so the universality of the concept made it relevant. Also, the masalabox is pungent and flavourful and loud – just like India -- it's a very colourful place, so it's a good interpretation of that. That's how the idea came even though it took a long time.We made a lot of mistakes along the way before we finally had the final sneaker.
The Future
The Bangalore store is the main thing we're working on, now that the Delhi store is done. It'll be done most probably this June.

Text Samiksha Chaudhary