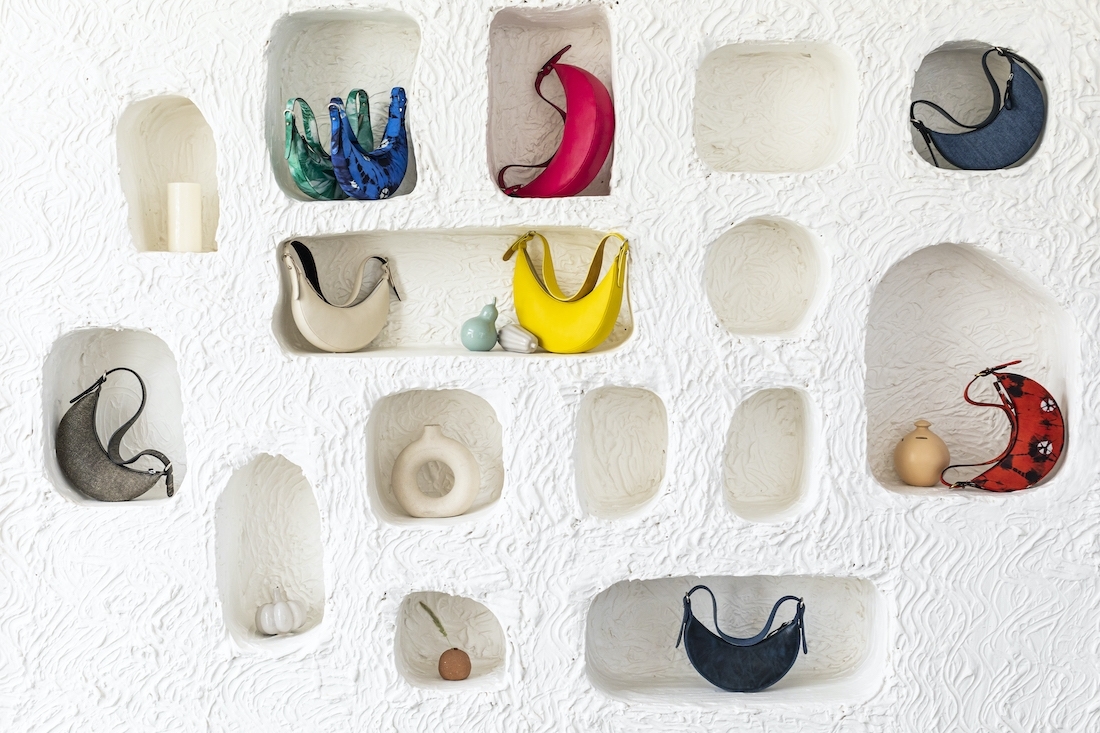 Coming from a family of traders and exporters, Ronak Kapoor, founder of the label Mistry, grew up learning about the leather market. An established knowledge base about the global market and a degree in leather design from NIFT, led him to create Mistry. Previously having worked with his father for his export house played a huge role in setting up the homegrown label, which sells a wide variety of bags. Ronak's interaction with artisans, listening to their struggles and stories, propelled him to help them get the recognition they deserve. Ronak tells us all about the idiosyncratic design language of the label, their inspiration and more.
The Label
The pandemic really pushed us all towards the direction of minimalism. It made us stop and think about the implications of our actions, and most importantly, who we want to support. At the house of Mistry, we are staunch believers of ethical practices. We feel successful in our endeavour to retain the true nature of leather and create a never-seen-before leather waste management system. The artisans are the quintessence of 'Mistry', literally translating to 'master craftsmen'.
The Inspiration
Bags are an essential part of the life of a modern man and woman. Here at Mistry, we have set out to create designs inspired from nature and infused with geometry to answer the needs of our customers. Our moon bag was a result of an experiment on a late crescent moon night. Our other bags draw inspiration from letters, letterboxes and an upside down trapezium.
The Process
Nature and architecture are strong influences for our designs and have helped us keep ourselves grounded. The creative process deeply involves the customer. At Mistry we believe that the customers are the greatest driving force. Each bag is handcrafted and made to cater to each individual's specific needs. We love to experiment with different forms and techniques, like our recent launch involving tie and dye leather. Our aim is to keep evolving and experimenting, and to cater to every style, mood and personality!
The Fashion of Now
The current moment in fashion has helped all of us to stop and really think about what it is that we need and what to invest in going forward. This has encouraged us to develop designs that are fun in shape and form, yet minimal and utilitarian. Sustainability is a deep rooted value at Mistry. Each bag is handcrafted with reclaimed leather cuttings and is made to order. We create in limited numbers and espouse patrons to shop mindfully.
The Pandemic and Beyond
As a brand born out of the pandemic, we stood strongly in our fight against the novel virus. Our priority has always been the safety of our team and hence production was halted for a few weeks till we could ensure vaccination for everyone. Reaching out to Mr. Harteerath Singh, director of Hemkunt, quickly implemented a 100% transparent and non-profit initiative to donate 30% of our revenue to the Hemkunt Foundation. This had a ripple effect and we had several brands reach us to know more about the procedure of this donation drive and we were happy that we were able to do our bit in amplifying and raising funds for the foundation.
Text Unnati Saini
Date 07-07-2021