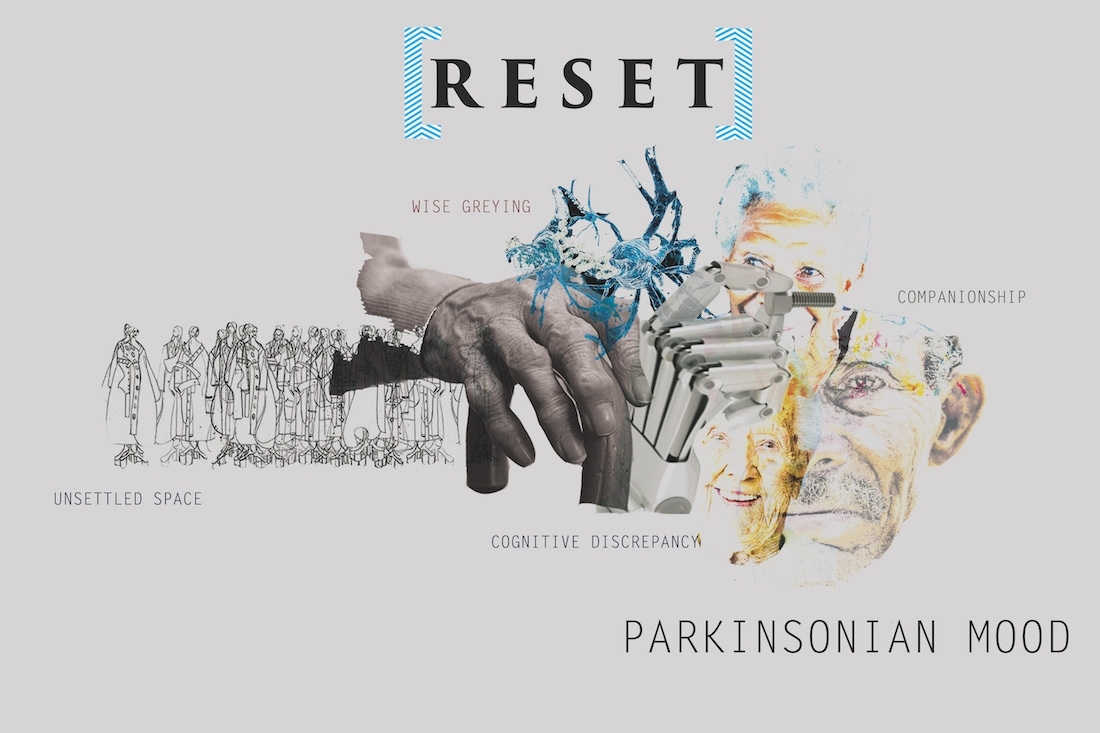 Nothing exists in a vacuum. Each piece of clothing has a tale to tell. Every little stitch and knot is inspired by something and as it finds its way to the owner, it's secured with more substance and deeper sentiments. Clothes have never been just clothes, they're a repository of identity, expression, emotions and more. Yet, ever so often, the glitzy fashion industry overlooks representation of individuals grappling with disabilities and one notices nothing but tokenism in response.

Monika Dugar spent eight long years in finance before finally joining London College of Fashion for a degree in design. For someone who was always enamoured with the glossy pages of magazines, she couldn't deal with the lack of artistry in the corporate world. The big switch worked in her favour because not only was she able to realise her true potential, it also aided her in dealing with personal suffering. As her father was diagnosed with Parkinson's disease, she realised something as mundane as changing clothes was a task due to the tremors, stiffness and slow movement. She explains, 'I was at crossroads to explore fashion and adaptive clothing during my course at London College of Fashion. It is a market that sits at the niche of the transformation of the fashion in the ageing generation and disabled, which motivated me to work on [R E S E T]. I found that when someone with Parkinson's looks at certain patterns, it could improve their mobility through visual cues. This ignited me to design the collection, which not only is influential but features patterns which could aid mobility in people with Parkinson's.'
From being classified as almost diabolic in the Middle Ages to being perfectly quick and functional for the French seamen and then, finally being able to make a fashionable entry into Coco Chanel's wardrobe and adding to the French counterculture, stripes have had a distinctive saga of their own. Jean Paul Gaultier, Paul Smith, Missoni and Sonia Rykiel are just a few of the names who've worked with stripes and made them their own. In Monika's collection though, they not only add the street vibe and quirk, but have a far more serious role to play. She elaborates, 'Clothing plays an important part of living well with Parkinson's, as the choice of clothes, in particular, can affect symptoms. Parkinson's disease has been recognised as a motor disorder resulting from neuropathological changes, affecting the control of voluntary motor movements. These choices can crucially impact whether they can operate functionally.'

Monika's collections features classic yet contemporary silhouettes with optical illusion prints to overcome the limitations of clothing. For instance, 3D Staircase print is visible to the wearer's sight on the garments, in order to provide visual cues, based on the effectiveness of utilising vision to facilitate locomotor activity. It also inspired the construction of garment, like the shape, colour and texture of the collection. Hence, there are multiple pockets at different angles for access. She has further ensured functionality and reduced pesky buttons and zips by using customised velcro and magnetic fastenings.
There's this thing about fashion, it doesn't always exist to fulfill any kind of void in society. Sometimes it just exists merely as an extravagant fancy, but Monika's approach to design is unlike this fact. Guided by momentum to solve problems, she draws inspiration from the experiences of the disabled. Observation is key for her human centric approach and her main aim to bring about social change. While the industry slowly continues to become more inclusive and accepting, she keenly emphasises on the need for more to be done, adding, 'With the consumption increase and marketing industry focusing on dispelling the stereotype for ageing, the current scenario for adaptive clothing is at the storming and norming stage. Raising awareness for Motor Neurone Disorders and bringing humanness at every level will allow them to be more independent and highly valued. We need to raise awareness and make clothing more inclusive because features, design, print and colours can help people gain confidence.'
"Designing for differently-abled is not a trend, it's a necessity. Balancing fashion through functional clothing will empower people and advocate for inclusiveness – that's the aim."
While the pandemic may have opened a Pandora's box for most, the designer recognises the Covid19 trauma but is making use of her time to work harder than ever on [R E S E T] -- updating her research and waiting on feedback from healthcare professionals to improve on any faults. Our future may be up in the air right now but Monika's brand of determination for a more inclusive and less shallow tomorrow may just be what we need to reboot.
Text
Unnati Saini