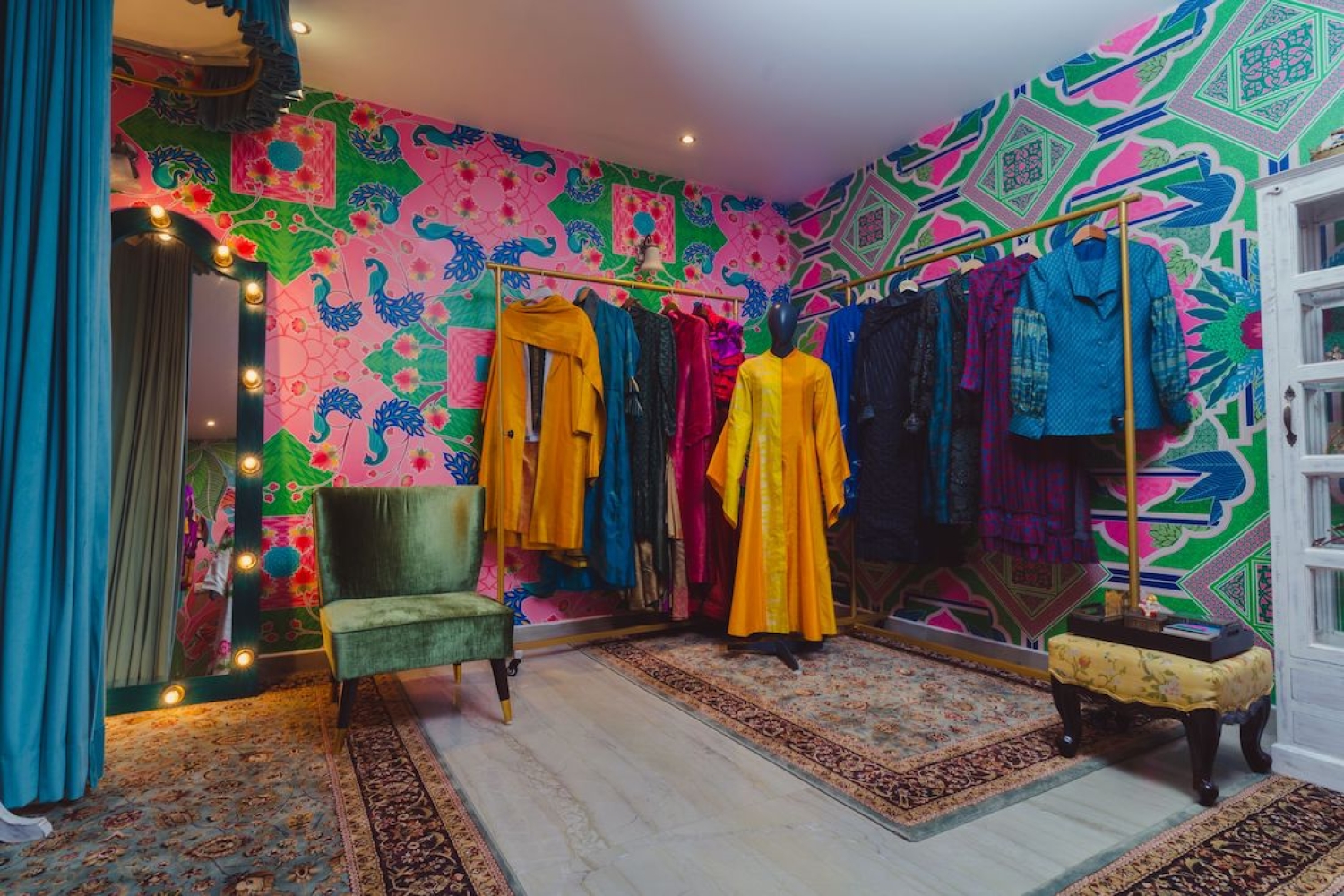 Shefali Khanna, A Social entrepreneur launches a new experiential space for creators, musicians, and artisans; the workspace-cum-studio is a uniquely curated space that aims at creating a conducive environment for nurturing art and craft. She focuses on Sustainability. According to her, our heritage and heirlooms are getting distorted and it's our responsibility to adhere to this culture and tradition. Shefali is indebted to promoting the true heritage of India to the International Platform and showcasing the inner beauty of our country with the fashion that carries the heirlooms of India.

She brings with her a rich background in the business of fashion. She graduated at the top of the class as a Valedictorian from the Fashion Institute of Technology, New York. She has the vision to promote and uplift the culture and tradition of our country, which is no longer limited to a country border, but now spreading its wings to fly high in the Universe. She is indebted to providing a sense of calmness and spirituality to the people of the world which is beyond any other happiness and peace.

Fashion is the only thing that doesn't go out of fashion. We witness the evolution of fashion every day. A revival of the past or the entrance into the future, fashion can speak volumes about someone's personality simply by the clothes they wear and carry off. The saree is the most popular and favorable Indian outfit for women. The word "sari" means "strip of cloth" in Sanskrit. But for the Indian women—and a few men—who have been wrapping themselves in silk, cotton, or linen for millennia, these swaths of fabric are more than just simple garments. They're symbols of national pride and ambassadors for traditional design and craftsmanship. She has revolutionized the concept of traditional sarees into a modern and trendy look. The idea and concept of reusing sarees and making them into something special and unique has changed the whole scenario of fashion.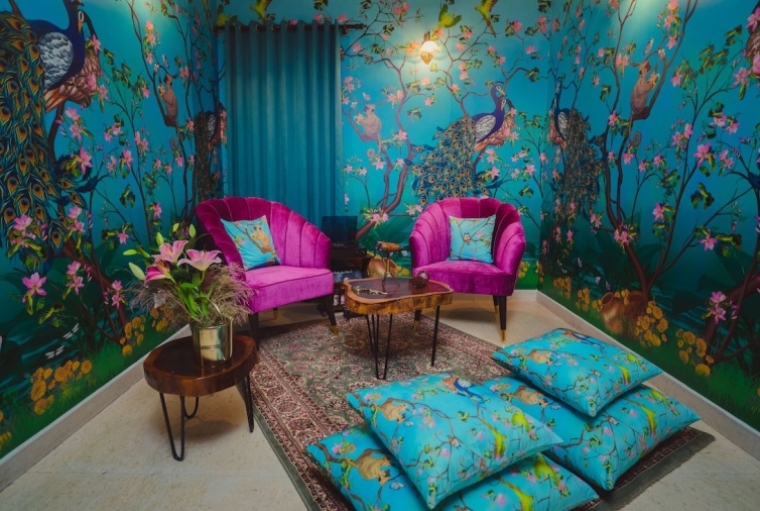 Shefali Khanna is the founder of Dear Sunshine Foundation – a Not for Profit with a primary focus on building capacities of low-paid musicians and close-to-extinct artisans of Indian Craft and Textiles, born out of the disruption caused by the 2020 Pandemic. Through this initiative, Shefali is committed to building a self–reliant community that becomes an independent collective focused on preservation, innovation, and excellence.

She has a diverse background in the fashion industry. She is an alumna of the Fashion Institute of Technology, Newyork where she graduated as a Valedictorian. She then worked across the East Coast and West Coast of different fashion companies. Her professional journey before she came to India to become a social entrepreneur was across many billion-dollar companies such as Macy's, Old Navy, Lucky Brand Jeans, Free People, and PacSun. She has been a senior-level executive at many leading fashion brands. She also was the Co-Founder and Chief Merchandising Officer of a fashion-tech company called DailyLook which was backed and funded by the fashion giant Forever21. Shefali is a seasoned professional who has seen several fashion brands through the many phases of business. She has been associated with the fashion industry for a long time and has immense experience across different departments, including creating spaces. Through her various endeavors, she aims to build an independent community of artisans, musicians, and creators. She is keen to revive Indian music and crafts through multiple community-building activities and initiatives.

Date 09-11-2022