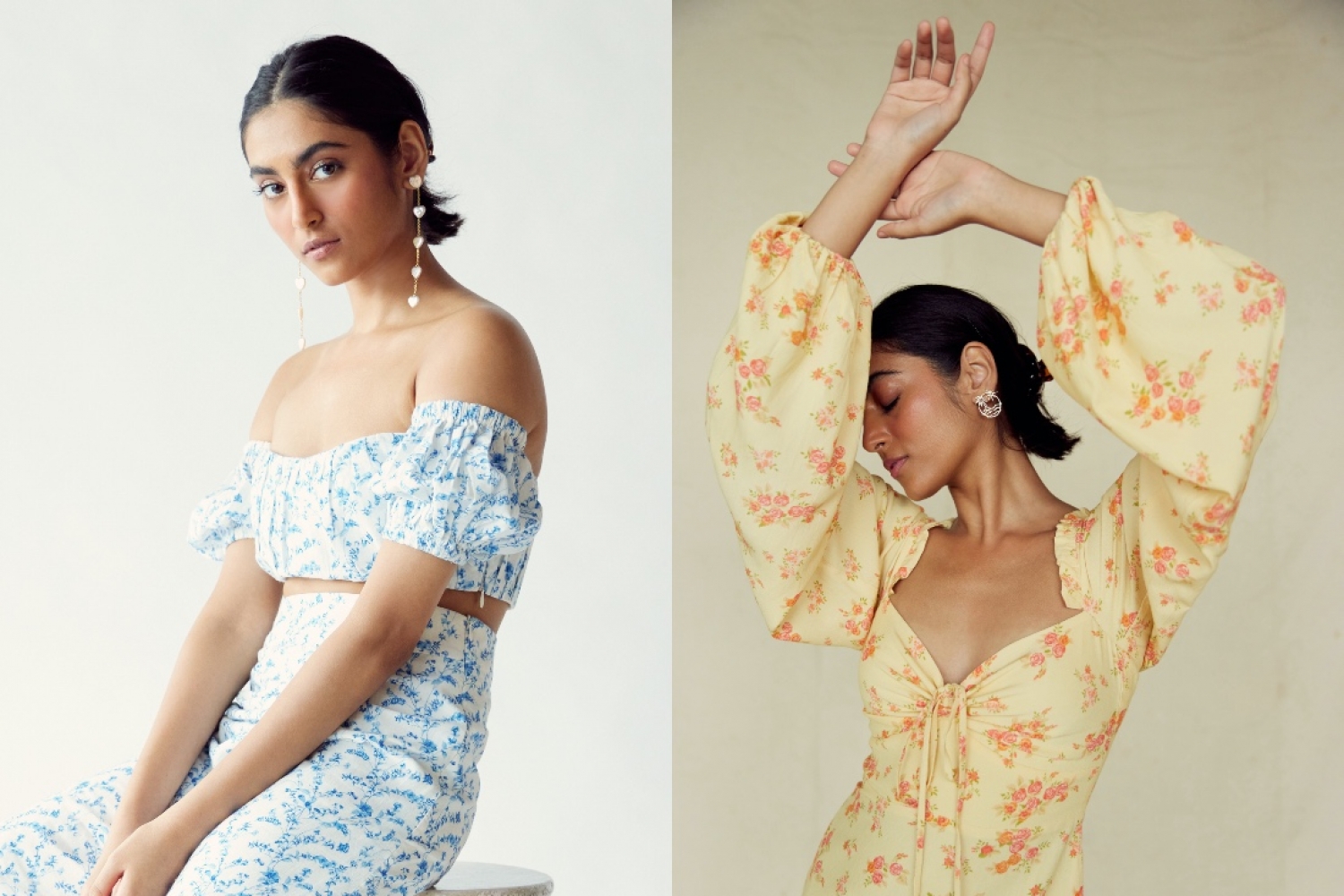 Capturing the essence of a dreamy summer, Summer Somewhere and Kira bring forth a collection of jewellery pieces that instills the fun spirit of the season into your outfits. Channelling summer vibes through these classic styles and travel-inspired designs encompassing shells, pearls, starfish, and palm trees with a versatile range of surface textures. Whether you're spending your summer lounging at the beach or travelling through the city, the beautiful pieces under this collection are the perfect addition to top off almost any look. Amalgamating the aesthetics of both the brands, this collaboration entails pieces that are handcrafted in small batches and are created from 80% recycled materials. The dyes and pearls utilized in this process are completely natural and help in creating exemplary designs which easily blend in with your wardrobe and become the style guide for the road less travelled!
Speaking about the collaboration Meghna Goyal adds, "At Summer Somewhere, we are on a constant lookout for instilling a vacation vibe into our creations and this collaboration is an extension of this very idea. I instantly knew that Kira's accessories are a perfect fit with our styles and together, they bring forth the happy and carefree spirit of summer!"
"Kira is all about experimenting with a variety of styles to create unique and innovative designs for the wearer. This collaboration with Summer Somewhere was all about moulding our travel experiences into our creations, which are a perfect union of the synergy between our brands!", asserts Swati Khatuwala.
About Summer Somewhere:
At
Summer Somewhere
, they're designing clothes for your next holiday. Capturing the warmth of the sun's rays and the coolness of the sea's breeze, our pieces are handmade in Mumbai. They use locally sourced fabrics from ethical vendors, each piece is carefully crafted to support a conscious lifestyle with a focus on long-lasting quality.
About Kira:
'Kira' is an endeavour to create accessories that are aesthetically pleasing and organically fit the body. It stands for the values of slow living, strong character and simple design. Inspired by the natural, fluid movements around us, the aim is to balance the raw and refined, thus giving a certain flowy and organic feeling to the label. The pieces are simple and sculptural, embracing the irregularities and imperfections that come from crafting by hand.

Date
06-09-2021