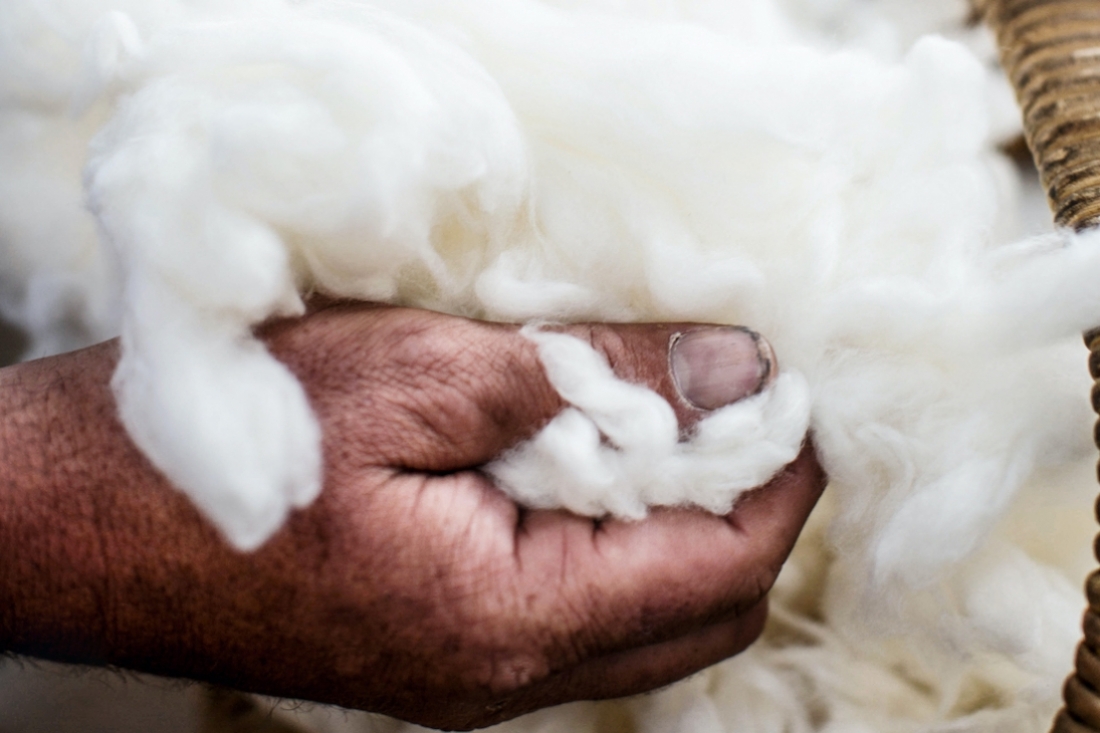 Zegna has been committed to the cause of sustainability since it was founded in 1910 by Ermenegildo Zegna, whose vision continues to inspire the company's development and focus. #UseTheExisting, for Zegna, is an all-encompassing mindset that starts from fabric and extends to clothing and beyond while Ermenegildo Zegna XXX is the vanguard laboratory where, under the artistic direction of Alessandro Sartori and his contemporary mindset, Zegna keeps pursuing it's ongoing commitment to sustainability.
When making a garment, Zegna realised that over 30% of materials are discarded. This led to the birth of the #USETHEEXISTING project, which aims to use innovative processes to improve the usage of wool and technical fabrics from pre-existing sources, such as the discarded materials. This also includes recycling of garments made of recycled plastic bottles and bamboo fibres.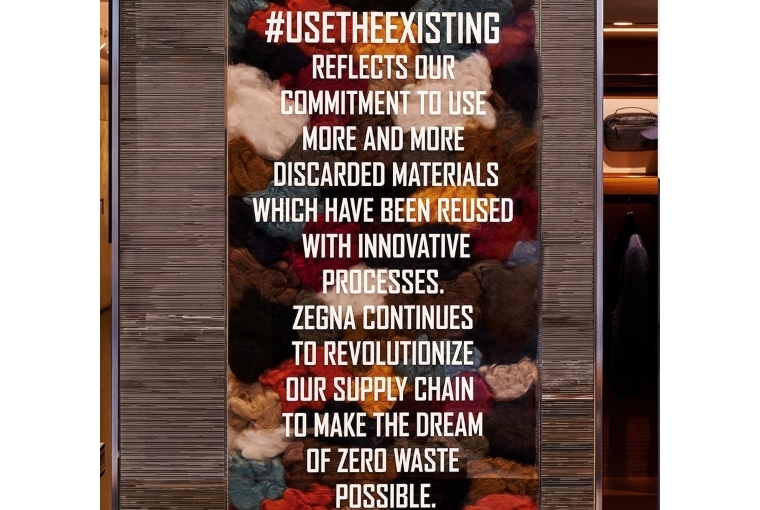 'At Zegna we are working on new generations of sources, valuing recycling as a new path to not waste any single material of the production chain,' says Alessandro Sartori, Artistic Director at Ermenegildo Zegna. 'It's a mission and vision that we are fully investing in. This is the principle behind the past collections and the future ones.'
'Zegna's global mission is deeply rooted in the pioneering vision of the founder Ermenegildo, who firstly understood the importance to develop the brand respecting nature and enhancing sustainable projects,' says Gildo Zegna, CEO. 'With the #USETHEEXISTING project, Zegna is today reinforcing its pledge in the sustainable journey which began in 1910.'
Even the Fall Winter 2020 Fashion show's scenography used the existing — an immersive installation, hosted in a former Milanese foundry, had been devised in collaboration with multi-media American artist Anne Patterson and made of thousands of ribbons derived from leftover Zegna fabrics. It consisted of a massive suspended cube - a play of colour, matter and light - that looks solid but is actually transparent.
#USETHEEXISTING is
Zegna's
promise to revolutionise the supply chain and make the dream of zero waste possible.