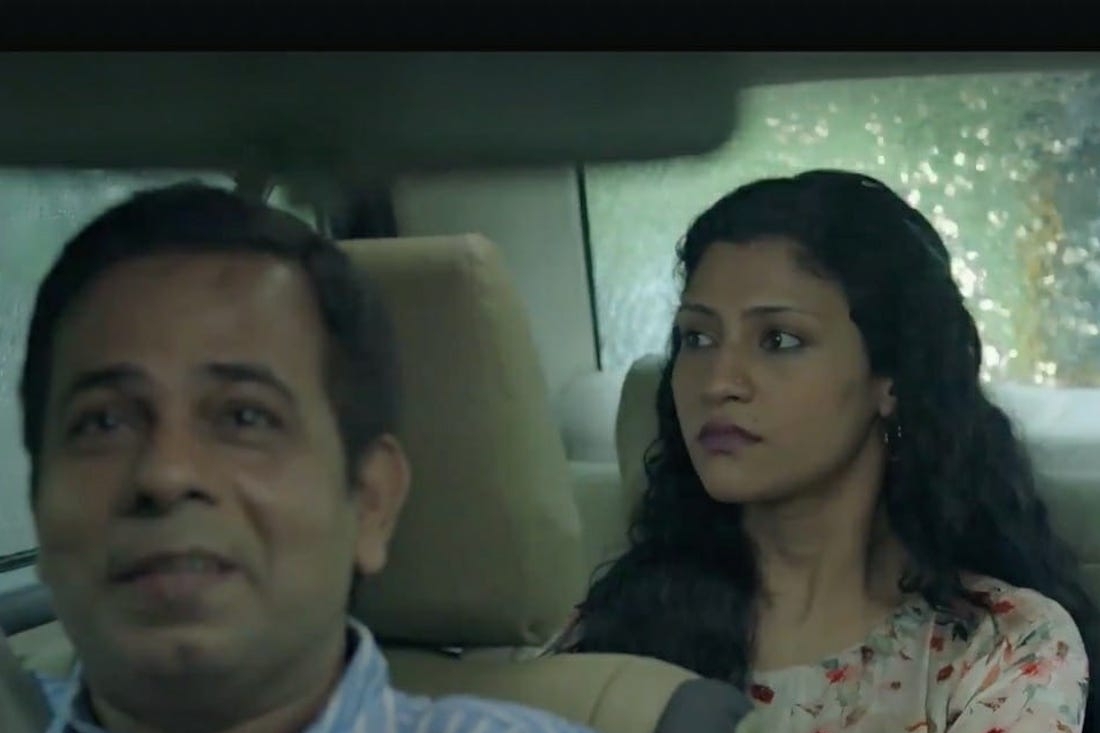 There is this amazing quality about filmmaker Tanuja Chandra — she always picks new subjects and presents them in an ingenious way. Take her latest documentary, Aunty Sudha Aunty Radha for example. It was based on the lives of her two aunts aged 86 and 93, and culminated in a unique tale of sisterhood, a story of two fearless widowed women, who understand the true essence of life. Last year, she tried something new yet again by making A Monsoon Date. The short revolves around the journey of a trans woman, who experiences bitter-sweet moments when she's about to come out to the boy she's in love with. Helmed by Tanuja Chandra and written by Gazal Dhaliwal, the film boasts a star studded star cast of Konkana Sen Sharma and Priyanshu Painyuli. We got in touch with the filmmaker to know more about the short film and how she grew from writing a love story like Dil To Paagal Hain to making one like A Monsoon Date.
How did A Monsoon Date come about? When and how was the seed of the story sown?
I suggested to the writer, Gazal Dhaliwal, the seed of a story, since she and I had often spoken about her life and I thought that the basic idea of a trans woman coming out to the boy she's in love with, was a powerful concept for a short film. This was two and a half years ago. She wrote a poignant and deeply touching script, inspired in many parts by her own life. So we approached the producer, Eros, as well as Konkona. Both agreed, and we made our film!
A Monsoon Date and Aunty Sudha Aunty Radha, both your films received tremendous praise and awards at the Indian films festival of Cincinnati. Congratulations! Do you think the Indian audience is now ready to experiment with their taste in genres and even formats?
Both the films have exceeded our expectations! A Monsoon Date has been traveling to festivals all over the world, and is showing somewhere even as we speak. Same for Aunty Sudha Aunty Radha, which has been featured in some Best Documentaries lists, including one of Indian documentaries of the decade! It has been wonderful for me and my team. I think audiences here have, in the last 5 to 10 years, begun enjoying shorts and docs more because of digital platforms, where they're readily available. Internationally, these are highly revered formats, but in India they haven't received the appreciation they deserve yet. I'm hoping for a huge change in viewers' taste in the coming years, as digital content increases.
For someone who wrote a commercial film like Dil To Paagal Hain, you have come a long way in genre-breaking cinema? Tell us more about your evolution.
I co-wrote Dil To Paagal Hain at the start of my career, before I began independent direction. It was out of my comfort zone and a good challenge for me. I'm happy I did it, but I've always known that my passion lies in offbeat, unusual, socially driven storytelling, with female leads. And this is the direction I've increasingly veered toward through all my years in the industry. My best is ahead of me and I'm excited by the thought of creating stories that portray new subjects in new ways, and tackle prickly issues of social relevance. I would say I'm halfway through my career, still lots to do!
Considering your recent film, how challenging is it to highlight subjects that are otherwise brushed under the carpet?
I've been interested in unusual subjects from the beginning of my career and I know that one has to navigate issues like budget when one is making such content. For A Monsoon Date, we got funding despite the subject, because Konkona agreed to be a part of it. Had she said no, Eros still would've produced it but for a smaller budget. In case one doesn't get a known star for a film, the trick then lies in making it at a very competitive price. So one gathers a team of very talented friend-technicians like I did in ASAR, who were driven by its subject, and together we make a high quality film that touches peoples' hearts. The small budget then never hampers its prospects. The crucial thing is to tell the story that's close to one's heart, especially if it's about marginalised characters, in any way possible. Because perfect circumstances won't come about, so it's a waste of time waiting for those.
Do you think the pandemic has changed how we look at art?
I wouldn't want to make sweeping statements like that one, and it is also a bit early to say. Yes, there will be a definite change in the way content is distributed, which will affect everything — the subjects, the talent, the budgets. My hope is that this monumental crisis the entire world has experienced, the shock of it all, the tragedy and the hardships, all these will make producers, directors, writers, realise that human stories that reflect our truth, as we live it, make for the best stories. That a crucial function of movies is to try and bring about some justice and hope in the world, no matter how little. That we should use the medium of storytelling to create equality, to unearth facts that have not been heard in the noise of melodrama. I hope for a big leap in the kind of stories we tell.
Does your creative process change with the format of the film.
There are bigger risks one can take in short films and one must. In documentary filmmaking, one can explore one's subject in a nuanced manner, and real life pulls you along with such force that any fictive screenplay can barely compete with it. A feature film, especially a Bollywood film is still to quite an extent, old-fashioned. We haven't made huge changes in the way theatrically released stories are told. However, digital films are trying to break new ground and that's exciting. Web-series too. That said, the truth is that stories, at their basics, remain similar across formats — they deal with emotions, make us laugh or cry, if the film has depth we understand something new and more about human nature, and possibly even make changes in our lives. There is a lot storytelling can do in our world. Narratives can shape society for the better and we must try and do this as much as possible.
Lastly, Are you working on anything new?
My next project is a series for an OTT platform. It's the first time I'm doing this. It's a huge challenge, I'm excited!
Text Hansika Lohani Mehtani