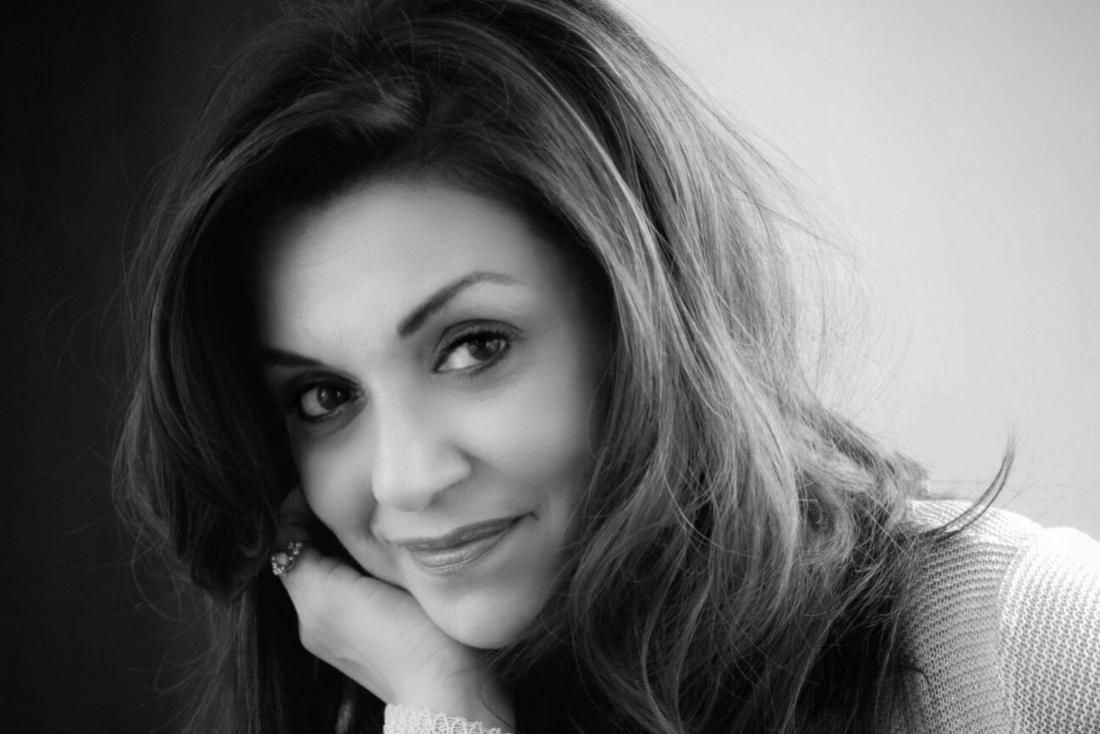 A Restless Veteran
Lillete Dubey
Rare is a person who has been doing something well over 40 years and is still beaming with the enthusiasm of a beginner. Rare is someone like Lillete Dubey, who wakes up early the morning after a marathon of houseful shows only itching to get back the place where she began—a big, empty canvas. The fine actor, a finer director and theatrist of at least a thousand acts tells us whyit's better to look ahead than look back.

You've just rounded up a great tour of your stage directorial, Salaam, Noni Appa. It must feel good.
Every piece of creation is a test. You can never afford to feel complacent about it. The reason that creative people like to do new things is that you get a fresh, clean slate and a chance to aspire for perfection again. It is not that we reach it, but it is a chance at that, a chance to better ourselves. That is what impels you do keep doing things…it feels good when I can say that I've not done a certain role, a play, a film, because the day I can say that I think I should just hang up my sandals and go home and retire! You're always seeking to keep on improving and finding better ways to express yourself, to communicate in better forms, through new material and new styles.

What drew you into theatre?
I set up the Prime Time Theatre Company 28 years ago with the aim of exploring and platforming original Indian writing. It was meant to finding a voice for Indian stories in English because I was very keen to take these out of India, of course stage it widely here and then see how people outside responded to the material. We are a nation of great backslappers but the real test is when you throw some work out there. How does it really stand up with other good stuff across the world? I lent more towards the original English Indian voice—very Indian in film, very Indian in character, but universal in theme. So I always told Mira [Nair] that I did with Dance Like a Man on stage what she did in films with Monsoon Wedding. Now I've done almost 600 shows of Dance Like a Man. It is very much set in classical dance, but it reaches out and touches people we've done it from New Zealand, Auckland to Portland, Oregon West.
Salaam..., too, comes from this inspiration. We are constantly looking for Indian writing. Literature is a big treasure house of material but the problem is that it is not very easy translating linear narrative into a play. It is easy to pick up readymade plays from abroad, tried and tested classics…of course, there's nothing wrong with it; everyone does that and that is wonderful but I did plenty of that for 15 years with Barry [John] before setting up my own company. It was wonderful; people asked which drama I went to; I did two masters in literature and mass communication from LSR but I never trained in theatre. Now, I feel I should have. The reason I set up my company was because I thought, there's a whole world to do non-Indian Indian plays, but only Indians will do Indian plays—who else will do them!
How do you pick your stories?
It is weird how I choose a script, like Alice in Wonderland sees a cake that says 'Eat Me'. I may be reading lots of stories and then suddenly this one thing just pops out and says, 'Do me.' It resonates withme so much, I see it in my mind's eye and I instantly want to do it. For me, the script is the backbone of anything that you want to communicate in theatre. I find myself drawn to themes that are universal and stories that are common denominators of humankind. They could be set in Timbuktu, Thane or Bombay, but they talk about themes which are way beyond cultural context. For example, we talk about the Iraq war in Nine Parts of Desire, so basically we are talking about women survivors of violence and war. It could anywhere, in Kashmir or Syria. How women bear the consequences of war and how they still struggle to love and love their children. Then there was a play some time ago, August Osage County, which was about a highly dysfunctional family; it was very black and funny. Most families are to some degree dysfunctional.
So occasionally, I deviate and after three-four originals if I find something phenomenal for the writing.
Salaam…
is a bit of a lot of things. It was serendipity; I went to Crossword for coffee and I was passing this book that had just come out, The Legend of Lakshmi Prasad by Twinkle Khanna. She has this throwaway wry humour, not underlined or punched. So I picked it up on impulse and took it home and read it very fast. I found her observation of the minutiae of life very sharp; it seemed to me a deceptively simple story with many layers. I sent her a message and she replied very fast, and that is how it started. May be this particular story struck a chord because it is about people very close to my age. I lost my husband two years ago and must have resonated with me in some sense. And also it was a very charming, endearing, real story and had a lot of humour that was stepped up by writer Adhir Bhat. Its flavour reminded me later of my film, The Best Exotic Marigold Hotel, which was like a play of Hope. You think it's over at 50, 60, 70, 80… no. Till you are dead and gone it is never over, it is always full of infinite possibilities and anything new can happen. That is what you take away from the play.
"'It is weird how I choose a script, like Alice in Wonderland sees a cake that says 'Eat Me'. I may be reading lots of stories and then suddenly this one thing just pops out and says, 'Do me'!'"
Why don't movies and plays always seem to do justice to a good story?
The difficult thing about doing a book or a novel or a story is that in a book, we live in our own individual realm of
imagination. You visualise a character a certain way, a story in a certain way. How can we all coincide when we make it into a film? That is why we say, oh the book was so good and the movie is so lousy. Has the spirit and essence comeout? It is a complex task to achieve that.

Describe your creative process.
It's not like the script is a fully formed animal that comes to me. So the first part is the chopping and changing, it's always a work in progress. The lucky thing about theatre is that it is not frozen like a film. I mean of course it gets locked, but that happens over time. Then
it is the cast. They have to be absolutely right. And then the process of breaking
them down, you have to become each of them. And then it is playing it out, rehearsing, adding the music, the sets, the costumes, the look, I like six weeks before the staging. This is my 33rd play so by now, it's a process that is very organic. It starts evolving on its own in steps and layers. And then it takes 10-20 shows before it really gets into its saddle.

Where does theatre score over film?
For me, theatre is very democratic and it is a big equaliser, a level-playing field.
People pick up brooms and clean, whoever the hell they are on stage. It's a complete leveller; it does not matter who you are. You watch Naseer or Me, people have found us saying, come here clean this or just give it to me it's so messy I'll just fix it, and they're like oh my god how come you're doing all this and I say, why would I not be doing this? It's my play and I am the director! And I'm absolutely anal about everything; I'm such a perfectionist! And I'm very impatient.

What is the one thing you despise?
I have no time for attitude for anything in my life, on stage or off it. I think it is highly unevolved. That is the one thing that bothers me, and I am always subconsciously conscious that I want to take actors who are very talented but where I don't have to deal with any nakhra, any attitude. I think a sense of humour and a reality check is very important. I think people who come from films live in a bit of a bubble. Luckily I don't belong to that world, I enter it, I do my work and then I step out of it.

Two people who have influenced you deeply.
Barry John is the strongest influence I've had, he has been my mentor. I also love Peter Brooks in terms of an outside source of inspiration, I love his work and I love his philosophy very much. He said one thing that always stuck with me: that actually, theatre makes us understand our shared humanity. And all you need really is an actor, and a light. The rest is all packaging. Those two things should work without anything.

What is next?
I just shot a South African film called Three Days to Go. It will hopefully be out next year. Then, I've shot for a couple of Hindi films; I have a film called Aksar 2 which is a thriller and I play this rich elderly lady who everyone is trying to kill. It's just funny. Then I'm doing a full-on comedy because films for me are just fun and making a little money. It's with Rishi Kapoor and it's called Jhootha Kahiin Ka. Then I'm excited about doing again a film for a young female Pakistani American director in New York in December, which is about being a Pakistani Muslim Woman in the US today. It is written with great humour. And next year, I really want to work on a feature film that I want to direct. I have been saying this to myself for too long now and whether I fall flat on my face or whether I fly, I have to do this.