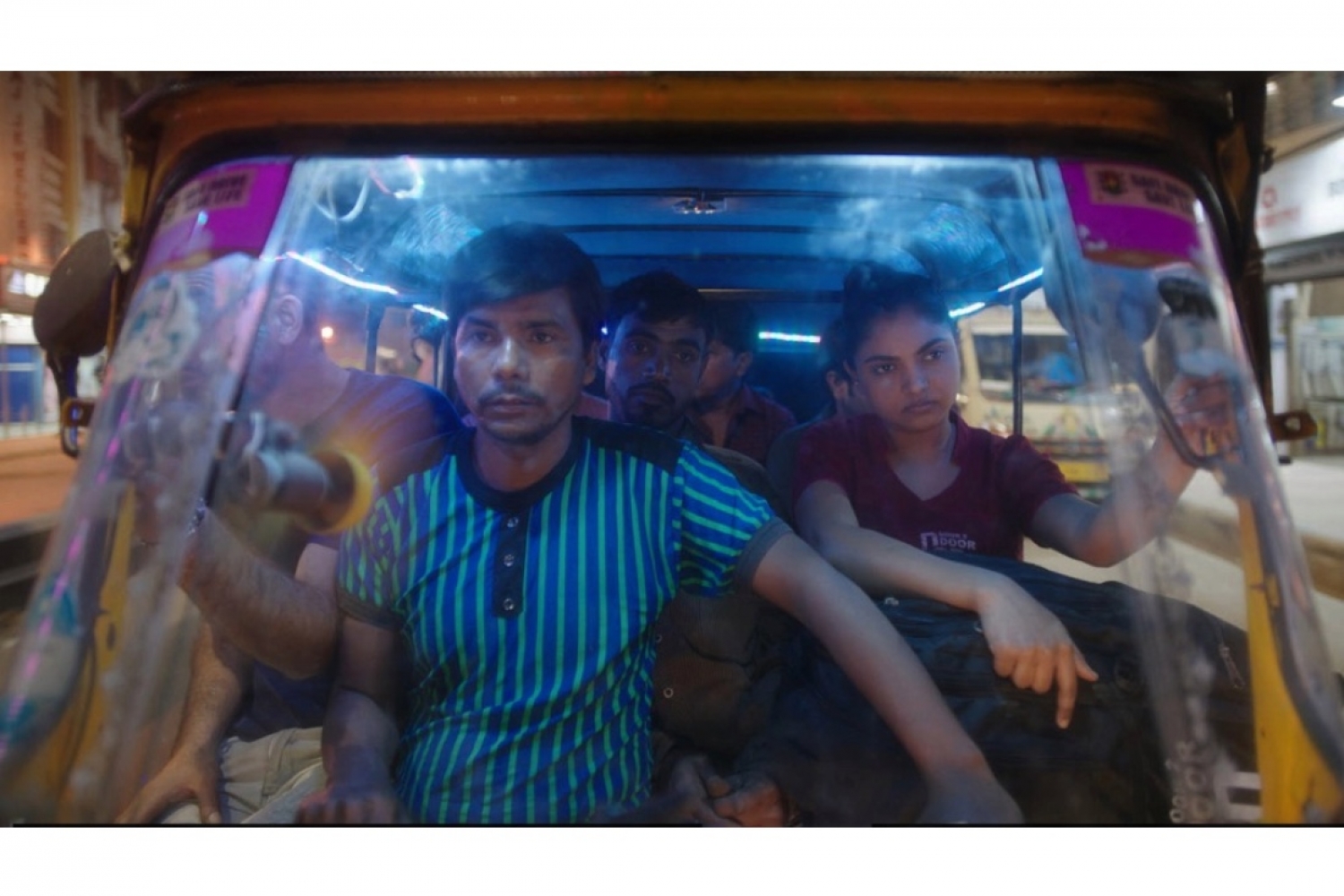 Aditya Vikram Sengupta
Once Upon A Time In Calcutta
Aditya Vikram Sengupta has never adhered to the conventions of storytelling. His debut film, Labor of Love — a poignant love story set in Calcutta, bereft of dialogues — was applauded across festivals and even got him a National Award. His next, Jonaki, was cinematically very pleasing, every frame like a painting, with an uncompromising and powerful narrative. The filmmaker's latest, Once Upon a Time in Calcutta, is like a love letter to the city, his home. How Aditya has treated the film this time around is still a mystery as it has just begun its festival run, starting with Venice Film Festival this month. He began writing the film in 2015, then it got selected for the Cannes l'Atelier in 2016, after which it was backed by Film Bazaar and funds even came in from France and Norway. We squeezed in a quick conversation with him while he was busy bringing everything together for Venice. Excerpts below.
Can you describe Once upon a time in Calcutta in your own words?
Once Upon a Time in Calcutta is actually once upon a time in this world, through the microlens of Calcutta, because I happen to know this world the most. The film is mainly my reaction to a changing city. And there's so much that has been happening in the city. There was a thirty-four-year- long Communist rule and TMC came in, there's immense globalisation, the entire city is rapidly changing, there's a lot of information technology, and a new part of the city is being built. Furthermore, with cellphones and the internet at your fingertips, everyone is in a position of such great power, and their dreams and aspirations are just paramount right now. And it's the same case with everyone in the world. So, it's just my attempt to record this time because I feel it's very important. Also, since this time will soon become "once upon a time".
How important was the setting?
It's extremely important because I'm from Calcutta and I have a personal relationship with the city. So it's about making a film on home, on my own house. But it's also representative of the entire world because this is not just the story here — everywhere it's the same story, in different forms. So, the scale might be different, socio-economic scenarios and settings might be different, but the spirit is the same. And because I worked with international co-producers, and whoever else has seen the film, they've said this film could be based anywhere in the world. What's special about Calcutta is that I belong to it and I know its soul. It's easiest for me to connect and express through the body of Calcutta, a story that belongs to the whole world.
Let's talk about the casting process.
I have walked up to a lot of random people and got them to act in films. Like in Jonaki, there are a lot of people who are non-actors, with no interest in acting, whom I had convinced and gotten on board. For this film, it was extremely challenging to work with actors and non-actors because actors come with baggage and non-actors don't come with any. So, to pull them and get them together in the same place — make someone learn, make the other unlearn and get everyone on the same plane — is very challenging. I'm very collaborative when it comes to any aspect of filmmaking, even with the actors we did very long and intensive workshops for months to come up with the final scenes, which may look like just a slice of life captured candidly, but they're not, they're all results of thirty to forty takes.
How is Once upon a time in Calcutta different from your other films?
I usually kind of adapt and take on an approach which is best for the content because the film is eventually just a dream that we see and we're out to fulfill. Jonaki had a very children's picture book like treatment because that is how I always pictured everything that my grandmother used to tell me. With Once upon a time in Calcutta, there's a lot of dialogue because it's about Calcutta and its people, and it is exactly like how we've shown it. But again, it has a very distinct cinematic language of its own, which for me is indescribable — it is something that comes organically. Once people watch it, they'll come up with things to say about it that I probably didn't know either. But that's really interesting because it's like when we go to psychologists, you just don't know so many things about yourself. Somehow they put you in perspective and give you reasons or possibilities of why you could have done something you did.

This conversation is an all exclusive from our September EZ. To read more such articles follow the link here.
Text Hansika Lohani Mehtani
Date 06-10-2021