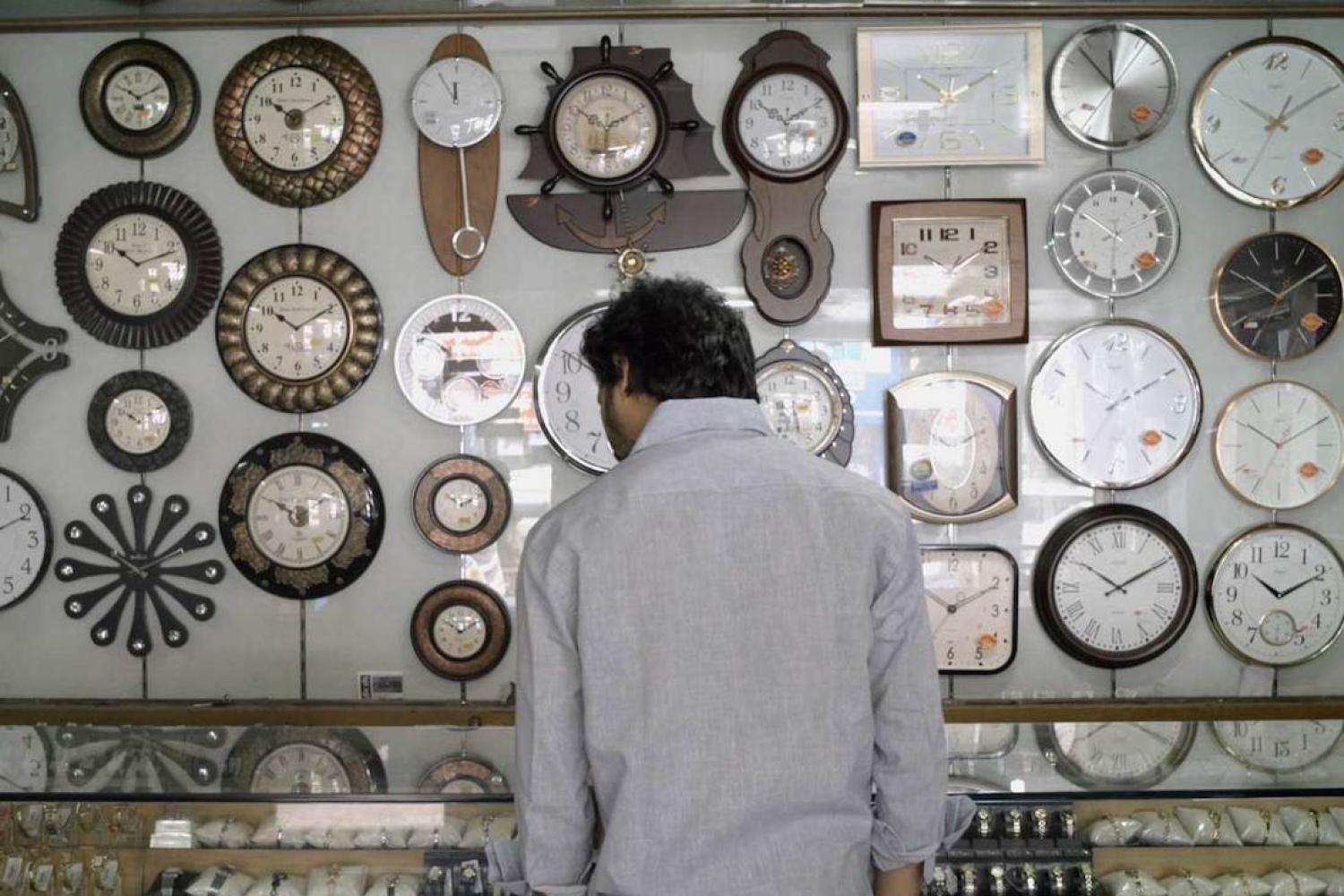 Akshay Indikar comes from the Gondhali nomadic tribal community, known for their alluring folk art. He had a humble beginning, growing up in a village, studying hard to make it big in the city, but ultimately found himself in the world of cinema instead. Like many filmmakers, cinema became his escape from the impeding pressures of living and trying to make a name in a world where the height of struggle knows no boundaries. Akshay changed immensely when he moved to Pune from his small village of Solapur in Maharashtra. He pursued Science at first, but he knew that he didn't have it in him to walk the academic path. Pune gave him his life back when he enrolled in FTII.
Akshay made a few shorts before switching to docu-fiction, and then making features. His film Trijjya can be categorised as semi-autobiographical. It follows the life of a 25-year-old Avdhoot, whose journey resembles Akshay's. Migrating from a small village, facing the new challenges of a new city, the fight is against oneself for survival, as one struggles to find an identity in a new place. After a successful run at the festivals, Trijya is now streaming exclusively on MUBI. We got in touch with Akshay to know more about the film in spotlight and the future.
Do you remember how Trijya transpired?
Trijya was an autobiographical experience for me. When people come from villages to the big city, it is called forced migration. They obviously don't like this idea but this idea of forced migration was the central theme I wanted to toy with through the lens of cinema. I wanted to show the main character's journey poetically. I had often thought about how I am going to portray it, to show his life, journey and dilemmas in the right manner. I wanted to be true to it. So keeping all of that in mind, I had penned the script which was written almost in the form of a novel.
You made Trijya in the beginning of your career, but if given a chance now, would you want to change anything about it?
In my four years of filmmaking journey, I've always felt the decisions that we take at every step shapes our film — be it location, sound, among others. So it is definitely an evolving process. Whenever my films are screening anywhere, I try not to watch them again and agin because it is quite a cathartic process. I say this because we put in so much of our energy and time in making a film, that it starts to take a toll on us. We first had our premiere at Shanghai Film Festival where it was nominated for the Asia's New Talent Award, and I haven't watched the film after that. But now, if I think about it, I don't think I would change anything about it.
Maybe I would've added a few elements because of the experiences I have lived after that. I was in Pune before I moved to Bombay which brought a lot of changes in my life. I got married after making Trijya, became a father, so maybe these life experiences could've added more to the film. Life is massive if you compare it to cinema. Think of it as an ocean and cinema is just a stream. And the notions we have in our head about cinema, it is very hard to achieve those. Maybe some people can do that but if you ask me, after watching Citizen Kane, I haven't liked any film ever.
Last time we spoke, you talked about how 'using your own experiences in filmmaking, it is definitely a plus point because you have already lived that situation, so you can employ those exact feelings and emotions in the scene.' But isn't the process cathartic as well?
Like I spoke earlier, it is definitely a cathartic process because we are living those experiences. We have to carry those experiences and give them a cinematic form. I always try to pick up the experiences I've lived and emote them in a poetic way. It's not only about telling a story. One needs to give it a form to make the story more interesting. One has to work on it. We have to walk with the fundamentals of cinema to reach our goal. So it is definitely a cathartic process. Cinema is a process where we can actually look at ourselves in a different way. It is like revisiting your life, dreams — cinema has that quality. And the struggle is to try and make people relate with your experiences. Only because I like it, doesn't mean people will be able to relate to it, so I have to work on how to give the story a universal appeal.
Now the film is reaching a larger audience as it being exclusively streamed on MUBI, so what do you want the audience to take away from it?
Once a film reaches the audience, it is not ours anymore. It's like any other art, where once the artist makes his art, it is is not his or hers anymore. The viewer owns it now. So I don't know what to expect from the audience. I just have one wish that hopefully everyone can resonate with the story in any one way at least. I want them to live the journey with me, see the village I grew up in, my inner dreams, walk with my characters. Love them, hate them, get angry at them. So a filmmaker has to give up and leave it to the audience to see the film and make it their own.
Do you think your style of filmmaking has evolved since you first started?
Cinema teaches you a lot. It also demands from you a lot. It's exactly like how the meaning of life changes for us, the same way cinema also evolves. I take workshops with independent filmmakers called the Cinema Lab and I often tell them that your cinema can only be as a big as you are. So if you want your cinema to grow and become large, then you have to grow your knowledge as well.
A piece of cinema that moved you recently?
I often feel the cinema of today lacks depth so I liked to revisit old films. There's a movie called Cure by Kiyoshi Kurosawa that I absolutely love. It is a thriller about a serial killer on the loose but it is astounding to see how he has portrayed human psychology and human nature in the film. It is just amazing to see how he has portrayed the human emotions that often erupt like a volcano. I think about the film very often.
Are you working on anything new?
I am working on three films simultaneously. Sthalpuran recently went to Berlin and won a few awards recently. After that my next film is called Construction. My films in the past have been about one particular character but Construction is about society as a whole, about the whole civilisation. How the Indus civilisation emerged and vanished. I am also working with Anurag Kashyap as a sound designer on one of his films. And then there is a web series.

We have partnered with MUBI to bring you three months of great cinema for free. You can watch Trijya and much more, via this link.
Text Hansika Lohani Mehtani
Date 26-07-2022