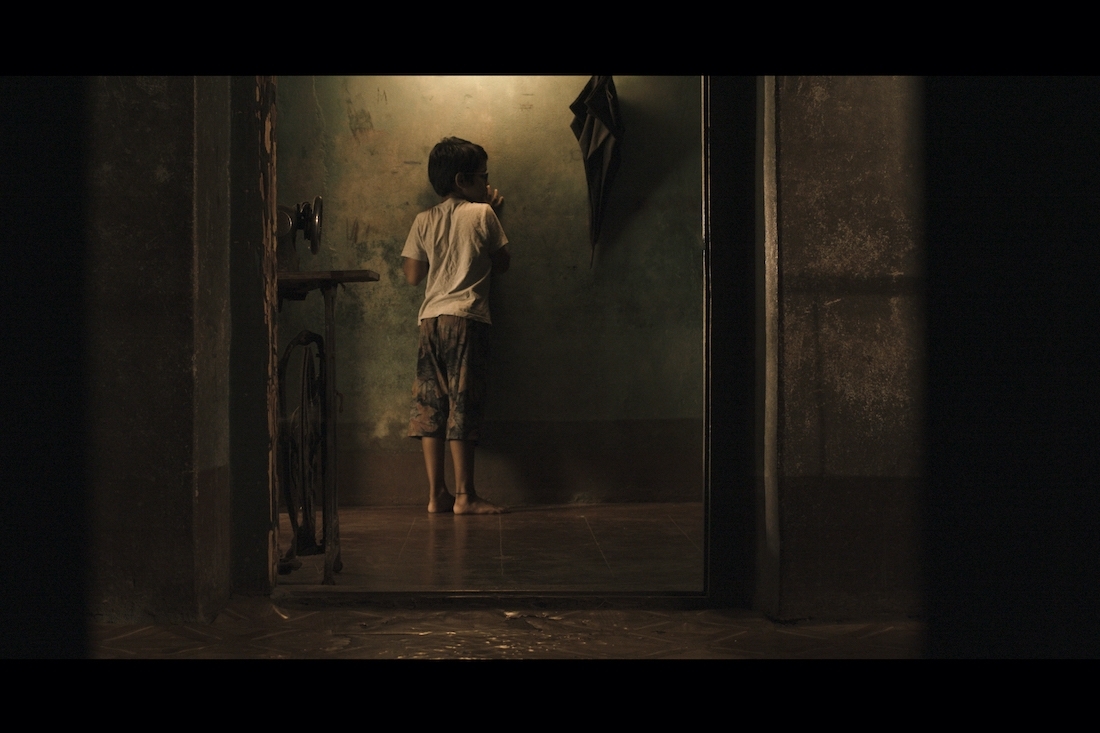 Dighu-Neel Deshmukh @Photographer -Jagdish Ravi
Akshay Indikar comes from the Gondhali nomadic tribal community, known for their alluring folk art. He had a humble beginning, growing up in a village, studying hard to make it big in the city, but finding himself in the world of cinema instead. Like many filmmakers, cinema became his escape from the impeding pressures of living and trying to make a name in a world where the height of struggle knows no boundaries. Akshay changed when he moved to Pune from his small village of Solapur in Maharashtra. He pursued Science at first, but he knew that he didn't have it in him to walk the academic path. Pune gave him his life back when he enrolled in FTII.
Akshay made a few shorts before switching to docu-fiction, and then making features. His film Trijjya can be categorised as semi-auto biographical. It follows the life of a 25-year-old Avdhoot, which resembles Akshay's own journey. After migrating from a small village like Akluj and facing the new challenges of new city, the fight is against oneself for survival, as one struggles to find an identity in a new place. His latest film, Sthalpuran (Chronicle of Space) however, is akin to visual poetry, as it recreates an innocent boy's journey towards understanding the harsh realities of life. It is one of the much-applauded films at the 25th IFFK and had its world premiere at Berlinale.
We spoke to him to know more about his life and the choices he makes as a filmmaker.
What is your earliest memory of cinema?
I had a very basic, normal childhood, growing up in a middle-class family. Middle class families have a very limited idea about films. My family was no different. My family had many traditional taboos related to cinema. Ironically, however, Solapur district is full of cinema. The people of Solapur celebrate the diversity of movies in the real sense. Solapur is a multilingual city. All types of films are shown here. And there were also some film clubs which used to show many varied films. I used to watch a lot of movies, sometimes with the permission of family and sometimes without. Also, due to its geographical proximity to the southern states, we used to have many southern films in our theatres. So I came in contact with many regional language films, their way of direction, storytelling et cetera.
My earliest memory of cinema is running around the city and looking at different posters of movies. I used to just enjoy watching movie posters, their colours, their presentation and all. So yes, the posters of movies made a really great impression on me as a kid, which eventually brought me to the great field of world cinema.
Dighu-Neel Deshmukh @Photographer -Jagdish Ravi
What informed your decision of becoming a filmmaker?
Cinema is not mathematics. Being an art form, in cinema, 1 + 1 is not always 2. 1 + 1 can also be 1. Cinema is not a riddle to be solved. For me, cinema is poetry, cinema is like painting. It is different for everyone. No one is right, no one is wrong. Cinema is not for answering the questions of life but to question life. We can portray many contemporary questions concerning private as well as public life. This is the great medium of visual display of one's fight against odds. And that's why, what painting could not achieve in so many years, the same has been achieved by the cinema in just 100 to 125 years. For me cinema is not a medium of spreading awareness or any message to society. Cinema is way of expression. It is up to people to decide what they want to take away from the film. There is no one general meaning that can be acquired from a movie. It is open for interpretation based on the thinking capacity of society.
There was also a time when I tried to work in theatre. But due to challenges like casteism, regionalism, language barriers, I shifted my focus to cinema totally. Cinema gave me confidence that YES, unlike other mediums of art, cinema can help me create my identity, give me a new world where I am free to express and experiment with my creative ideas. And that's why Cinema became something that gave me comfort. I found solace in cinema. Cinema, I think, is the most secular thing. In the darkness of a movie theatre, everyone is equal. You buy a ticket and buy a seat for yourself and that's it. Nothing more than that is in your hands. You cannot decide who sits next to you. All these things, which are barriers otherwise, do not exist in a movie theatre.
How different was your life in Pune and how did it change you?
Migrating for someone like me, who was born in a family of folk artists and lives and breathes multiculturalism, is a catastrophic blow. I still feel it in me. After coming to Pune I realized the difference between a city and a village. The speed of lifestyle, the standard of living, the proximity of dreams and height of struggle that one has to face on different fronts like emotional, economical, et cetera. Also, at that age one is confused as to what to do next in life. One encounters totally new world of new ideas, new people and many other things, which further confuse you. In India, the definition of career is limited to getting a degree and having a job to have economic stability. At the beginning, I was attracted towards the leftist movements like that of Narmada Bachao Andolan of Medha Patkar madam, going to visit Jeevan Shala at the movement sites, taking part in various Dalit movements like that of Kharda movement. But in those movements I also realized that there is a gap that I am not able to erase, which was when I found hope in cinema.
From shorts to features, how challenging was it to change formats?
Actually, I wanted to eradicate my fear of shooting. And that's why I made Doh, to get comfortable with organizing people and managing things while making films. While making Doh, I decided to make it with zero budget, because renting a location and shooting is very easy. But to travel to 10 places just to find a location, to get rejected by people, makes your appetite stronger to digest rejections.
The story behind docu-fiction is that while making Trijjya, I wanted to use one of the poems of Mr. Bhalachandra Nemade and therefore I met him for that purpose. But soon I realized that I should portray this person. But the question was how, because Mr. Nemade and his literature cannot be separated from each other. So I decided to go with both, and therefore, at one side there was a documentary, and at other hand, there was fiction based on his literature. And this is how I started doing docu-fiction form of film making. And this is how Udaharnarth Nemade was made.
Let's talk about your treatment and your portrayal of village stories.
As discussed earlier, the village life is very different from city life. So, portraying such life needed the emotions of village lifestyle. The one who knows village life better. For the person migrating from village to city, everything is a hurdle, starting from basic survival needs to fighting for aspirations. Also, due to change of customs and cultures, there is constant struggle of fitting in to the new structure of city life. I try to put pure and real emotions into the film. A village person is not supposed to be delivering big dialogues on the very first day of his migration to city. It's normal that his emotions are a mixed bag, with fear of the new system of life and a bit of inferiority. Then, the treatment by people from city towards this new migrated person is an important aspect as well.
You moved quite a bit while growing up, especially for your love for cinema. Did that in anyway inspire the elements of travel and journey in your stories?
Definitely. Every new place you visit offers you new things to learn if you are ready. The experiences gathered from one place help to deal with situations at another place. My own experience of being from a tribal background, which has often moved from one place to other for survival, surely affected my way of film making. In Trijjya, the story is mainly influenced by my own life experiences and learnings. In this movie, Avdhoot, the main character is moving to a new place and how he tackles the problems of migration and his survival for identity is the main theme. When you put your own experiences in filmmaking, it is definitely a plus point because you have already lived that situation, so you can employ those exact feelings and emotions in the scene.
Where do you find your inspiration?
My inspiration comes from daily struggles and fights of individuals for their survival and identity. The inspiration comes from the hope that rises from ashes of failures of a dream. With respect to filmmaking, there are many filmmakers in India like Mr. Satyajit Ray. I admire his work immensely. I also like films by Amit Dutta. Then there are Malayalam filmmakers like Johm Abraham, G. Arvindam and many more. Every filmmaker teaches you something. A person like Antonioni teaches you how to look at space. Modern architectural design and human relationship, how are these two related, how to look at it, how your geographical surroundings affect you, et cetera.
Kiarostami shows how one can achieve spirituality in the simplest things of life. Tarkovsky helps you understand different layers of your own memory, and how can you make those layers breathe. Memory is like a crystal. It has different angles, different layers. Every director has something to offer. Lav Diaz has given me the courage to make films, I guess. To make films the way I want to make them, without thinking about anything else. I don't want to make movies for box office collection. I don't want to prove anything by Sunday or Monday. I don't want to be part of that rat race.
I also read that you are working on a documentary on Vedic Lavani and on a feature film titled Construction. Can you tell me what inspired both the films and where have you reached with them?
Lavani is an age old folk dance form from Maharashtra, but its real essence has not been represented and understood out properly. Mostly it is related to an erotic form, to showcase the seduction power through dance. But there is also a from of Vedic Lavani, where the dance form is more than eroticism. My new film Construction will be my biggest film till date. I don't mean to say big budget but on a larger scale. The efforts involved are much more than earlier films. There is a lot of archaeology, anthropology and modern science in it. Let's see how it goes.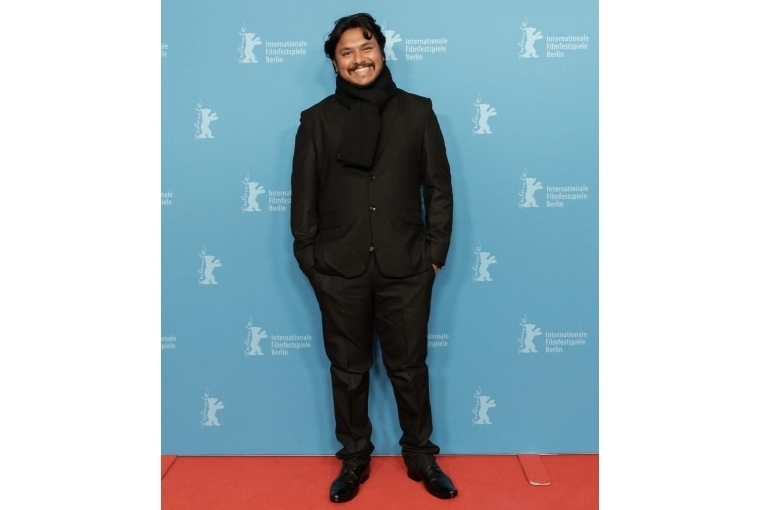 Text Hansika Lohani Mehtani
Date 12-05-2021