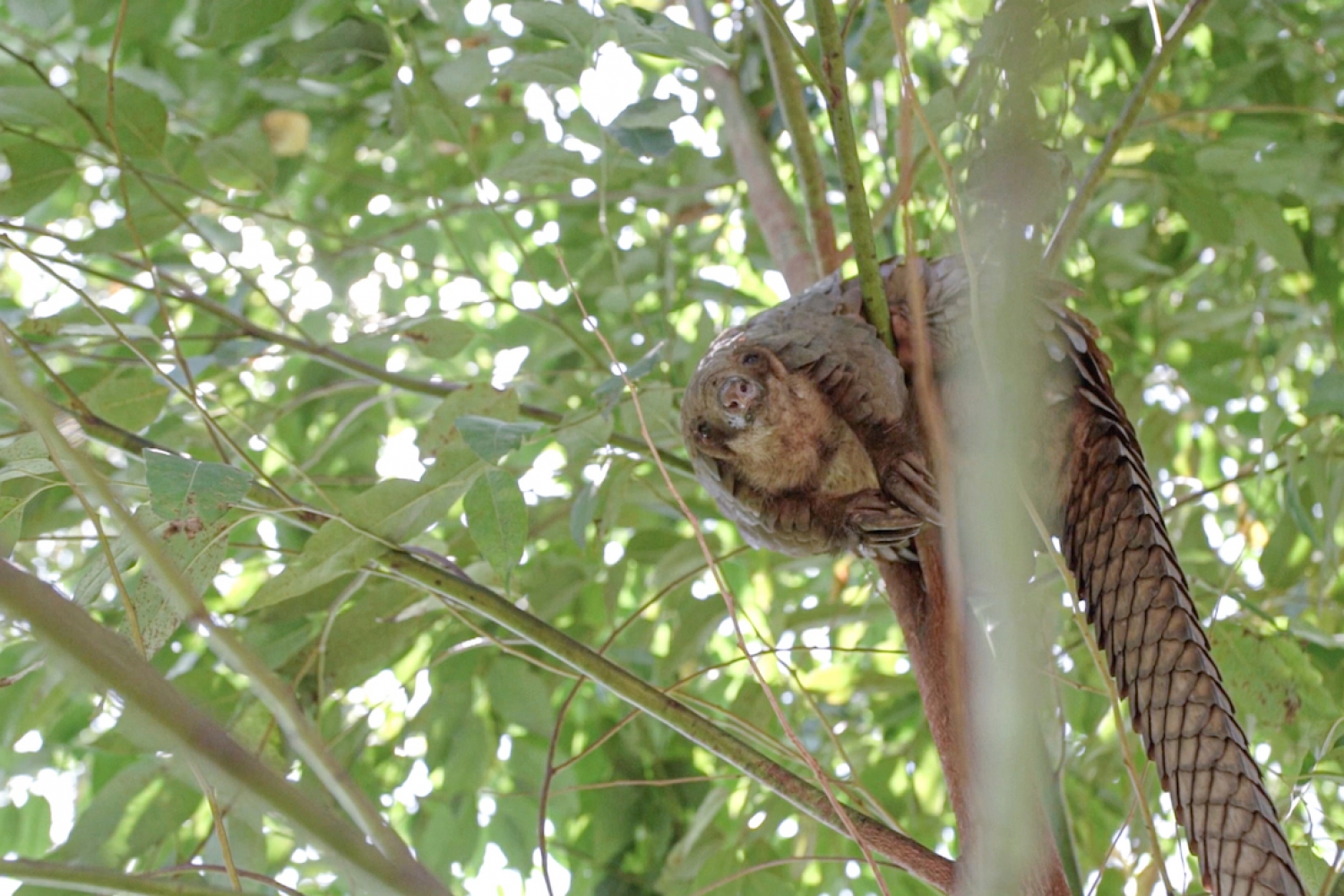 Still from The Pangolin Man
All Things Environment Film Festival
All Living Things Environmental Film Festival [ALT EFF] is India's only environmental cinema-based festival. This year, the festival is screening forty-four films from thirty-one countries, all themed around topics of environment like conservation, climate change and more. Now in its second year, the festival has roped in a great jury, including internationally acclaimed photographer and filmmaker Micheal Snyder, six-time National Award-winning filmmaker Anand Patwardhan, and Amin Hajee.
We spoke with the co-founder and festival director, Kunal Khanna to know more about the second edition.
Can you tell us a little about yourself?
I was born in Mumbai. When I was eleven years old, I moved to a boarding school in Panchgani. So, from a very early age, I was surrounded by nature and spent a lot of time outdoors, while learning to become independent. Then I moved to Melbourne, Australia and those early years equipped me to thrive in a new place, build a community and really explore both within and outside.
Australia has an incredibly unique landscape with immense diversity, coupled with a culture that really allows for individuality and diversity. While I went there to study economics, I really got the opportunity dip my toes into a wide range of experiences, thanks to the people I surrounded myself with, and the openness in the culture. This allowed me to really shape my thinking and perspective in a non-traditional way. The mindset shifted from a pure profit-seeking one to wanting to do good in the world. From the desire for climbing the corporate ladder to focussing on impact, and from putting a lot of weight on a huge bank balance to truly valuing human connection and the experiences of life, and exploring the interconnectedness of us with our natural surroundings.
From an economist to running a food truck, cut to now, running a permaculture and being a catalyst for environmental change in India, when and how did you find your voice?
Like I described, it was really the thirteen years in Australia where all these shifts took place. It was a very conducive environment to be fluid, explore, experiment and fail. And so, I really took that opportunity to 'give it all a crack, mate' as they say it in 'Australian'.
After working as an economist, I began questioning the systems we live in and have created, particularly to measure success, what we value and what we don't. Simultaneously, the environmental crisis was becoming increasingly apparent and Al Gore released, An Inconvenient Truth. It sure was a trigger to really look at what is going on and the real cost of infinite growth and development.
It led me to quit my job and go travel for fourteen months or so. When I returned, I sought places which were breaking away from the norm and the dominant lifestyle. I found this at music festivals, and the urge to be an insider rather than an attendee led me to start Overdosa with my best friend, Tyson Savanah. We served crispy dosas at some of the best festivals in the state and I got to experience the beauty of unbounded creativity and that, not all is doomed. Amazing individuals and communities were making change happen and giving the environment a voice.
Out of my many identities, it is that of an environmentalist that fuels me the most. This was largely shaped during my Masters degree in Environment from the University of Melbourne. I am a permaculturist because as Paul Harvey, the man behind the So God Made a Farmer said, 'Despite all our accomplishments, we owe our existence to a six-inch layer of topsoil and the fact it rains.' And my permaculture lifestyle is an ode to the land, the soil we so depend on.
ALT EFF is the intersection of my identity as an environmentalist and my love for film and the moving image. I am confident in the power of film to move mountains and make waves.
Why film?
Film and moving image may be the very reason I have so many identities! Film, which is imbued with a unique emotive power, one that lets you see through another's eyes. It carries a certain intrigue andstokes the desire to experience the world in her many facets. Through attending film festivals and other arts events, I was introduced to new concepts and many new possibilities.
Modern India is facing significant environmental challenges. The country has a growing urban population, along with lifestyles demanding expanding consumption, and thus, an increasing environmental footprint. Rivers have turned to sewers, the air toxic, portable water is becoming scarce, and cultivable topsoil is being lost at unprecedented rates, coupled with deforestation and biodiversity loss. However, while many Indians are affected by these issues, few are aware of or engage in addressing them. Stronger communication tools, that not only inform citizens but move them emotionally and motivate them to take action, are needed.
Films hold an incredible power to evoke empathy, transporting one to places that otherwise would not be possible, conveying complex messages and facts in an engaging and entertaining way, whilst enabling a shift in perception and sometimes action, at the end of a viewing. One can see where our e-waste actually ends up, go deep to learn about injustices done to a culture in Papua New Guinea, step into a lush oasis in Morocco currently under threat from desertification, hear the story of a brave ranger protecting Garamba National Park from poachers, or go underwater to witness the unprecedented 2016 coral bleaching event at Lizard Island. Experiencing these places and stories through film, charges and unifies viewers with the one-ness of our planet and all of her living things, and the exigency for each human being to act.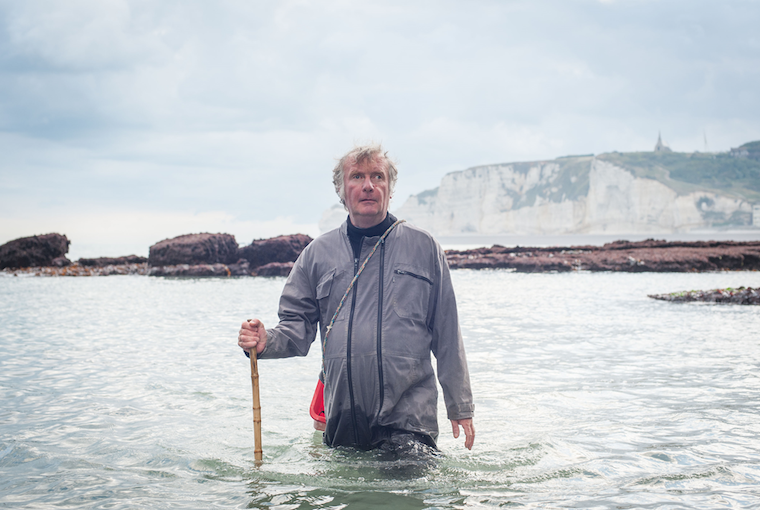 Still from The Crab Season
What was your curatorial process for this year?
ALT EFF is an Environmental film festival and we seek groundbreaking and compelling films to showcase the beauty of our planet, create awareness on the critical issues and leave audiences feeling inspired to envision and shape our possible futures. Films at ALT EFF cover various themes under the umbrella of nature and environment; these may include but are not limited to climate change, biodiversity, habitats, geography, urban life, food systems, energy, sustainability, wildlife, exploration, conservation, social justice, connections and challenges between people and place, protection and restoration of wild places.
Our program comprises of films ranging from a two-minute short to a two-hour feature, and includes, fiction, non-fiction, documentary, animation and musicals all within the overall theme of the environment. The program has been divided into ten carefully-curated film bundles; Drive Thru Shorts, Activision, Midnight Tails, What's On Your Plate?, Sapling Stories (Kids Friendly), Flux & Form, A Chasm of Hope, New Voices, Deep Dive Features and Programmer's Choice.
This year's edition of ALT EFF also has a new film submission category, a 'Youth Category', along with International Feature Films, International Short Films, Indian Feature Films and Indian Short Films. The selections for each of these programs exemplify the tenacity, commitment, and hope of the creative community, as the climate emergency looms over us.

Lessons learnt from the first edition?
The community of environmental film-makers has been growing exponentially and thereby the coverage of these themes. So we are very excited to have created a platform which can bring more stories like these to the fore. Doing the thing is most important. Our journey began in 2019 and ALT EFF was conceptualized as a physical festival, full of experiences, gatherings and a lively sustainability market. When the pandemic began, it was a shock for the team to navigate the uncertain future of 2020. The fact that the world went virtual really worked to our advantage as a film festival. The people we were able to engage with expanded greatly — we formed an international team of volunteers that worked together virtually across time zones, we engaged international industry leaders as jurors and advisors, and we attracted a viewership from around the world.

How can we make small yet significant changes for the environment?
Try to break away from the cycle of consumption — we are humans and not simply consumers for corporations to make money off. You can do this through becoming producers yourself, just like our grandparents were. It can be one thing, many things, or your whole household. Think cleaning products, edible goods or anything that makes you buy less. Check out The Odd Gumnut's Guide to Radical Self Reliance.
- Know your producers, where your food comes from and try to support these sources directly. Think about your environmental footprint, and explore ways to make it smaller wherever and however you can.
- When you need to go out and buy, support small, local businesses always. They are your community and keep resources close to home.
- Stop and interact with nature, and observe how deeply connected we are with the ecosystems we are a part of. Try to bring that in your own life in small ways (eg. compost your food waste and use that to grow herbs or vegetables).
- Finally, stand up. If you see something is wrong, stand up and make your voice heard. You will be surprised to find many join you and get behind making change.

Text Hansika Lohani Mehtani
Date 12-10-2021