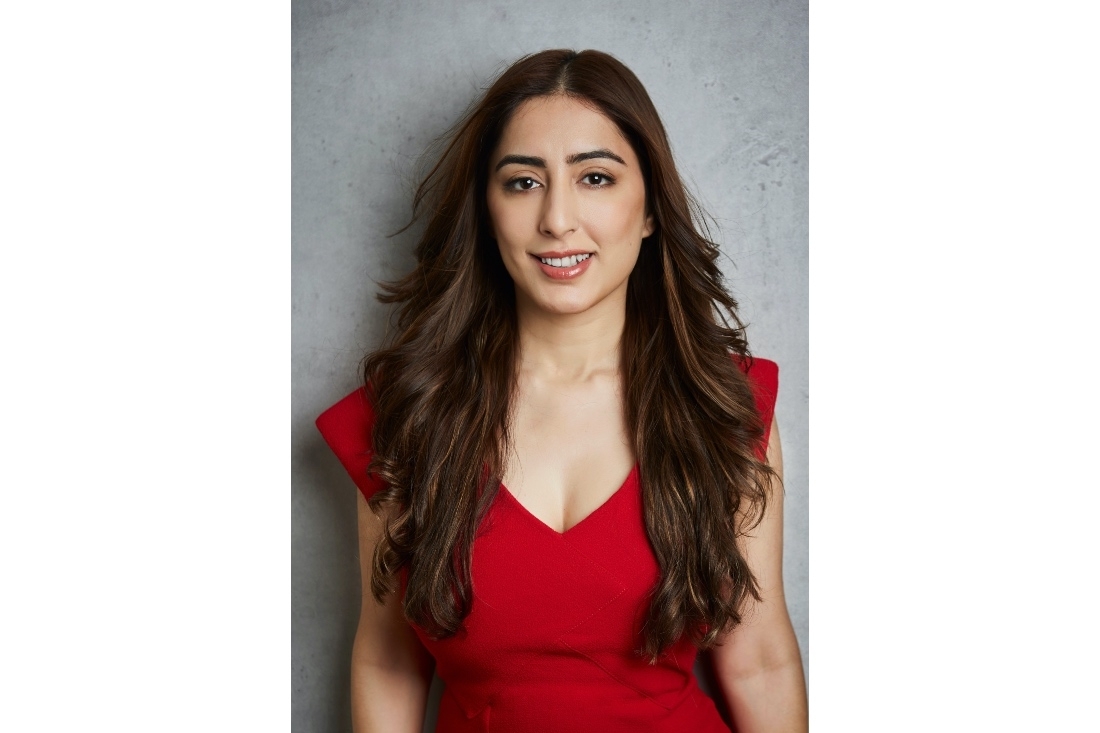 Ashi Dua grew up in a small town called Bareilly before being shipped off to a boarding school. Then, her graduation was all about hopping from one internship to another with leading publishing houses and media organisations, as being a journalist was her first dream. While running between her jobs in the world of journalism and events, just like many, she felt something pulling her towards Mumbai and soon joined St. Xavier's in 2005. The thrust to learn new things and to dive into experimenting with novel ideas, always intrigued Ashi. It was while attending one of the workshops with Anurag Kashyap, Ashi was introduced to the film industry and the potential she had to be a good producer. Ashi was quick to learn the ropes of this business and soon launched her company, Flying Unicorn. She has produced films like Bombay Talkies, Lust Stories, Kaalakaandi and Ghost Stories, among others. We spoke to her to know more about her journey in films and the way forward.
What helped inform your decision to go behind the camera and don the producer's hat?
A lot of the credit goes to Anurag Kashyap. I had started my company and I was doing a lot of Advertising Funded programming, creating content ideas for television channels. Film is something I was always fascinated by but didn't know much about. When we began our journey, producer was the person who actually funded the film and the corporates had still not understood the concept of creative producers. Anurag told me that I could be really good in a producers role when I got the opportunity to work with him on Dev D, and at that time, studios were coming in India and opportunities were created. When I did the first reading sessions with the entire team, I understood how it really moved. I was really young then. I knew that this is what I really wanted to do, what I love.
What kind of films do you want it to be known for?
I've done a lot of anthologies now and I would say that I was one of the few people to start doing anthologies with Bombay Talkies and then Lust Stories and Ghost stories. I got an opportunity to work with interesting filmmakers as well, for instance when I produced the film called Kalakaandi with Saif Ali Khan and Akshat Oberoi. However, the content that I plan to produce moving ahead, includes a lot of interesting, home grown stories from our country. I'm developing some interesting stuff and I want to make stories that, at some level, everybody relates to. When I say this I don't mean that I'm not going to make a mainstream film, but I want to be able to say something through these stories and have people connect to it in their own way.
Do you have a creative process that you abide by after you take a film on board?
Every time I like a script, all of us read it together. We make a lot of people outside the work also read it and host a script session with them to see their reactions. And of course, we take the feedback and incorporate somethings. Most of the process is collaborative. I believe in collaboration in every way, with everybody who works on the film, from your crew to your cast. To me, the first step begins with the writers. The collaboration with your writers initially and then with later with the director, is extremely important as well.
Can you talk a little about your debut feature and what inspired it?
Bombay Talkies is the first film that I produced. I was in New York and I read a book somewhere that said that 2013 was the 100th year of Indian cinema and I thought that was a huge moment. We are not going to be able to see the next 100 years. I really wanted to do something about it. The first idea was to do a documentary, but I was not so drawn towards it, because there is so much information out there. So I wanted to make a film that got four interesting minds in the Indian film industry to talk about a short story that excited them. I got Anurag, Zoya Akhtar, Karan Johar and Dibakar Banerjee to do something to celebrate the feeling of cinema, and that's where the idea came from.
Tell us about Dhoom Dhaam Company and how it fits into your creative oeuvre?
The Dhoom Dhaam Company was started with my very close friend Tanya Ghavri, who is a celebrity stylist. We spend a lot of time together as friends and we decided to do something together and create something fun. By using my business angle and her fashion and creative, we decided to launch the company. Last year would have been our fifth year, but because of covid, we couldn't do much. We ended up doing about five shows in the year and a lot of campaigns. It's been fun, I would say it is something that both Tanya and I enjoy working on and doing it together. The team is full of girls and it's just that space where you enjoy your work while doing it, and the whole process is like a party. There's a lot of work that goes behind it, but it provides me with a breather from movies and I quite enjoy it.
Text Hansika Lohani Mehtani
Date 19-04-2021