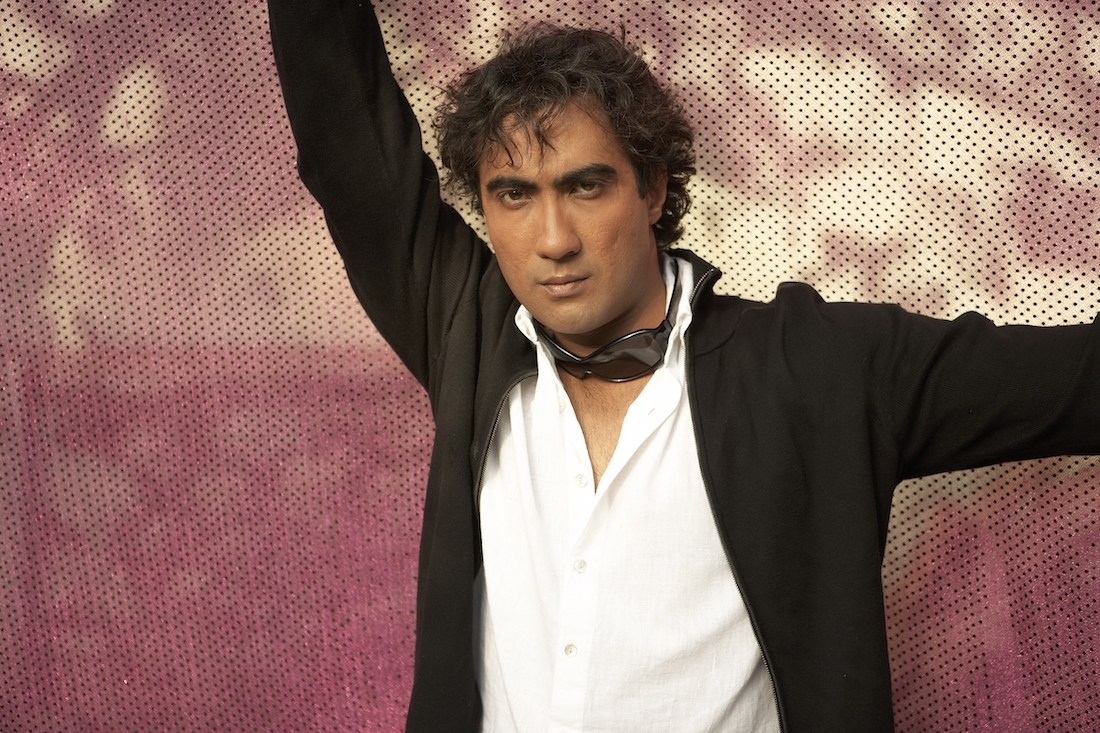 Catching up with Ranvir Shorey
In Sonchiriya by Abhishek Chaubey, Ranvir Shorey plays a character called Vakil Singh, who is second-in-command of a band of dacoits. Vakil is a loose cannon filled with insecurities and prejudices, but like the other men in the group, guilt is eating away at his soul. Ranvir is fantastic in the film. Then there is Kanu Behl's Titli, where Ranvir plays the elder brother who is violent, overtly religious and dutiful, all at once. He's great in that film too. These films, among others like Khosla ka Ghosla and Death in the Gunj, just go to show the exciting, typecast-free body of work Ranvir has done in the last two decades of his career.
However, a lesser known fact about him is the rocky journey he's had moving up. 'I think I have been very independent minded about my choices, the way I work and who I am. Bollywood has never been a level-playing field, and I am not aligned to a huge banner, or a star,' he tells me. Having said that, Ranvir has managed to stay afloat and own the independent space too. His newest offering is the season two of a sitcom on Eros Now called Metro Park, which depicts a real and relatable story about the eccentricities of a Gujarati family settled in America. We caught up with him to talk about his journey, choices and more. Excerpts follow.
Can you summarise your journey in film for us?
My journey has had its ups and downs. And I don't think it's fair to say that I did it on my own. There are a lot of people who supported me on my journey like Rajat Kapoor, Nila Madhab Panda and many independent filmmakers, who have helped me along the way and put faith in me. It's because of these people that my career is where it is right now. It was not a cakewalk but it was well worth it.
You've had your share of ups and downs in the industry. What kept you going?
What keeps me going,, more than anything, is your common man, the viewer, the audience shaking your hand and saying they love your work and they want to see more of you and they mention specific things of what they've seen of your work. It inspires you to keep going since there is somebody out there who is watching your work and seeing the right things that you are trying to put across. So that relationship with the audience, that's what keeps you going.
What do you look for in a role before taking up the project?
First thing I look for is the script of course. It has to be a story which appeals to me, it has to be a story which I feel will appeal to my audience. Then I look at the part — is it a part that is important enough, is it a part that I can do, is it a part that I should do? And then I look at the director and the relationship I share with the director. Whether I have the right relationship with the filmmaker and is there trust and affection matters primarily.
Metro Park is relatable to us Indians because we all have big families with various eccentric relatives. Is there a character in the show that you relate to?
I relate to Kalpesh in many ways. Then there is this character called Jaspal in season one. He's the guy Kalpesh looks upto. So I relate to him also, he's quite a player.
Before there was television, now there are streaming platforms. Can you choose between mediums or rather what would you chose if we ask you to?
To be honest, I don't differentiate between platforms/mediums as such. I have done films, I have done streaming platforms, I have done theatre, and television. So what's important for me is that the work should get to the audience. It should complete its journey of being created and viewed. That is the primary objective for me. Having said that, my medium of preference will still be films. Even my creative process changes only when I am acting for theatre, for live audience. But there is no difference between series and film. It's just that a series requires more work because its longer, but other than that, in the process there is no difference, at least for me.
As a viewer I feel comedy comes to you very naturally. You're effortless when you make people laugh. Do you also put comedy above other genres?
Let's just say my roots are in comedy. I wouldn't say that it is my favourite genre and that I prefer doing comedy as compared to drama or thriller. I only look for merit in the script, the genre doesn't matter but yes my roots, like I said above, are in comedy. I started with comedy, my initial success was in comedy and yes comedy would be my default genre as humour means a lot to me in life.
Lastly, did the last year change you in any way?
In the last year, the biggest lesson for everyone was that anything can happen. Human beings were put back in their place by nature last year and that was a reality check that all of us needed. And for me, the first three months of the lockdown were great. It felt like an at-home vacation as I was getting the time to spend with my kid. But then after three months, it became quite painful because you want to get out and create, make films.
Text Hansika Lohani Mehtani
Date 01-02-2021