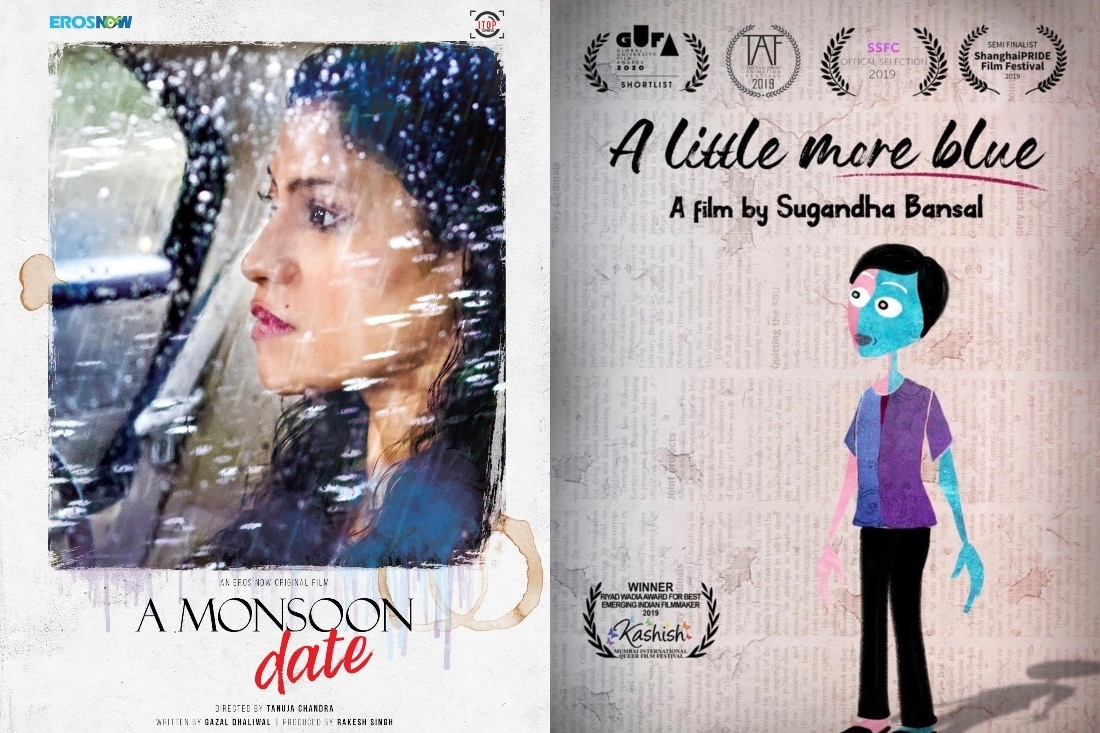 Celebrating Pride: LGBTQIA Cinema
Cinema is a powerful medium, one that has always endeavoured to create space for stories that are often ignored or dismissed by our society. At Platform, we've had the pleasure of featuring such short films that are LGBTQIA-centric. Showcasing the diverse spirit of cinema and its various forms, these short films range from a documentary, to an animated feature and a fictional narrative. In celebration of Pride month, we are shining a spotlight on these films below:

A Little More Blue
Sugandha Bansal's short animated film is based on the true story of a girl, trapped inside the body of a boy. Since childhood she knew she was a girl, and she knew someday she will break free and tell the truth to everyone, but until that day, she struggles with being different.
Watch the film below:
A Monsoon Date
Directed by eminent filmmaker Tanuja Chandra, A Monsoon Date is a short film that revolves around the journey of a trans woman, who experiences bitter-sweet moments when she's about to come out to the boy she's in love with. Written by Gazal Dhaliwal, the film boasts a star studded star cast of Konkana Sen Sharma and Priyanshu Painyuli.

Read our interview with the filmmaker here.
Watch the film here.
Please Mind The Gap
Please Mind the Gap is a short documentary that first made its way to the screen by seeking funding from Public Service Broadcasting Trust. Shot on a Google Pixel, and directed by Mitali Trivedi and Gagandeep Singh, the film tells the story of a happy and opinionated transman Anshuman. The film moves through the space of the Delhi Metro and attempts to understand how gender is performed within that space.

Read our interview with the filmmakers here.
Watch the film here.

Date 26-06-2021