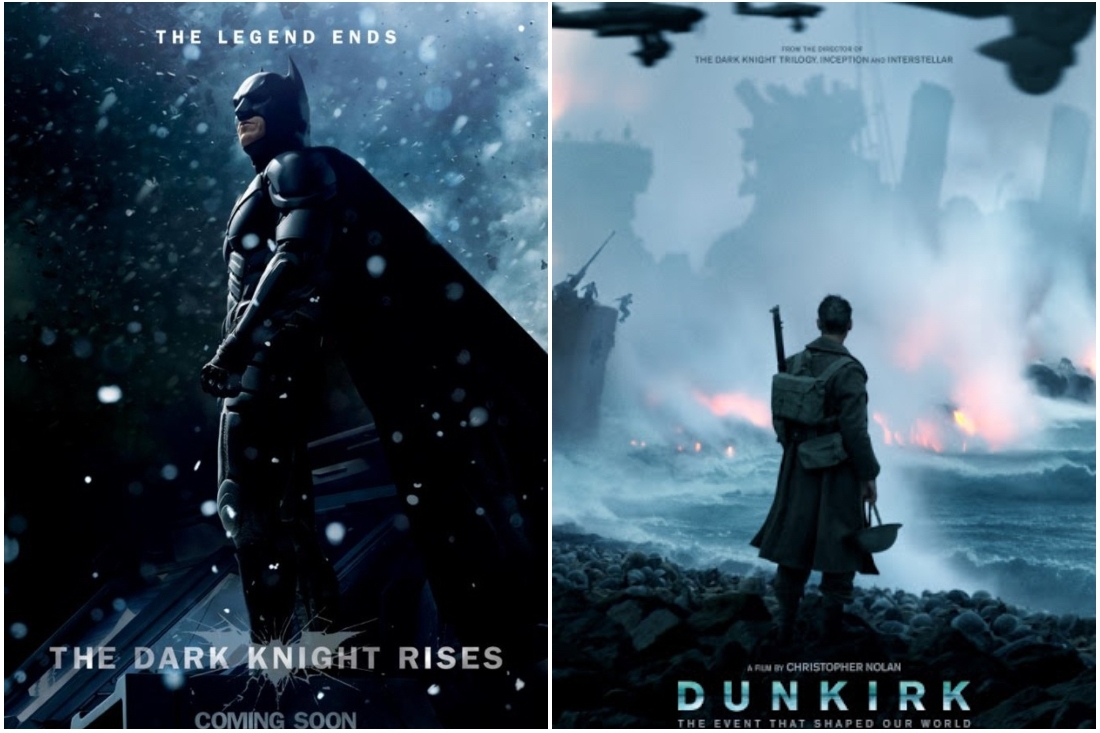 The most alluring and enigmatic filmmaker of contemporary cinema, Christopher Nolan requires no introduction. Having established himself for over two decades in the industry, it's safe to say, Nolan is a legend in his own right. His larger than life films are destined for commercial success, and almost every time, they are highly anticipated by cinephiles. The celebrated director frequently drops a dénouement that forces the audience to continue the conversation long after the lights have come up. What makes his films so intriguing and successful is hard to describe. His inimitable directorial style, complete with several complex layers, non-linear timelines, and a compelling storyline, makes him one of the greatest filmmakers of our generation. On the occasion of his 50th birthday, we have curated a list of some of his finest works.
Following (1998)
This 69-minute neo-noir suspense thriller was Nolan's directorial debut. Shot entirely in black and white with gritty aesthetics, in the film, we find irrefutable early evidence of his filmmaking style. It follows the fragmented tale of an unemployed young writer who trails strangers through London, hoping that they will provide inspiration for his first novel. He gets more than he bargained for when one of his unwitting subjects leads him down a dark criminal path.
The Prestige (2006)
A tale of two rival magicians practicing their art in late-Victorian London, The Prestige is widely regarded as a masterpiece. The ending still finds itself as the subject of discussion and debate, more than a decade after its release. Starring Hugh Jackman and Christian Bale, this one is a must watch.
The Dark Knight Trilogy
Based on the DC Comics character, Batman, the trilogy includes Batman Begins (2005), The Dark Knight (2008) and The Dark Knight rises (2012). Arguably one of his most popular works, the trilogy changed the game for forthcoming superhero films. Christian Bale as Batman and Heath Ledger as his arch rival, the Joker, the Dark Knight Trilogy will always be remembered for its enthralling and extraordinary direction.
Inception (2010)
Starring Leonardo Dicaprio as a corporate raider who infiltrates the minds of others to steal information from their dreams, the plot of Inception is genuinely difficult to explain in a few sentences. It is said that Nolan wrote the screenplay of this film for over ten years. This isn't surprising, considering the trajectory of the film and how brilliantly the thought was executed. It takes one to watch the movie a minimum of two times to understand the ending and what it stands for. The viewer is adrift in time and experience, and the whole film is a process, all the while questioning what is dream and what is reality.
Interstellar (2014)
An epic science-fiction drama, and one of the greatest films of our generation, Interstellar is unparalleled cinematic brilliance. Warping the notion of time, space and transcending all dimensions, Nolan outdid himself with this one. The ending will have you questioning time and love as concepts and the inexplicable intertwining of the two, all the while alternating between different timelines and space. Starring Mathew McConaughey and Anne Hathaway, this one is yet another masterpiece — a word one gets tired of using while describing Nolan's films!
Dunkirk (2017)
His first tryst with making a period film, Dunkirk is set against the backdrop of World War II. The narrative follows soldiers from the British Empire, Belgium and France, who try to evacuate from the town of Dunkirk during an arduous battle with German forces. With elaborate visual and sound effects, this one is as ambitious as it is emotional.
Tenet (2020)
Nolan's latest film, Tenet, is yet to be released, and the release dates of which have been delayed due to the ongoing pandemic. Undoubtedly, one of the most anticipated films of the year, Tenet's storyline is based on a time bending espionage narrative and has a stellar cast including John David Washington, Robert Pattinson, Kenneth Branagh, Elizabeth Debicki, Dimple Kapadia and others. With a fresh overlapping of different genres, Tenet promises to be a gripping watch.