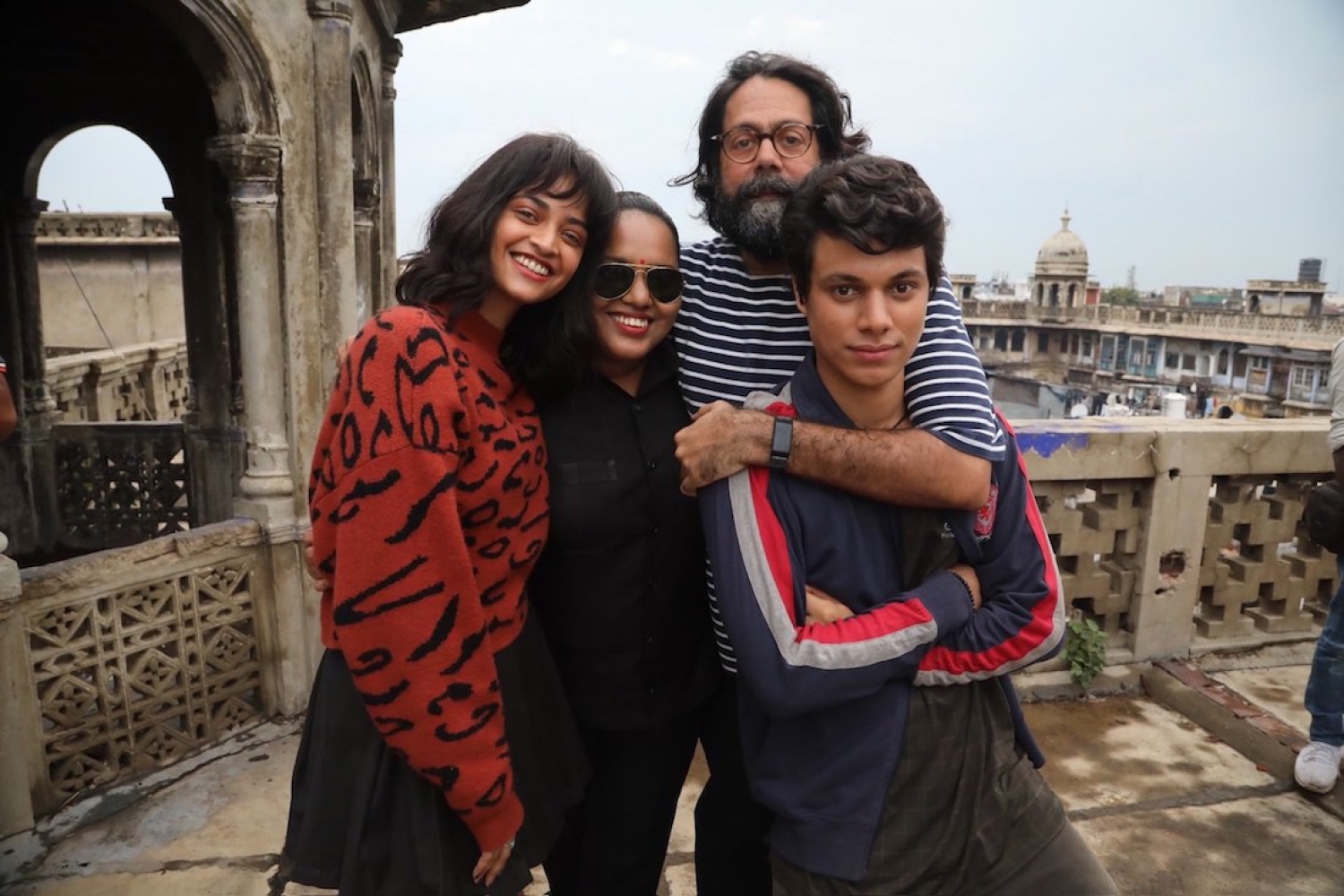 Cla$$ & Hum
Ashim Ahluwalia
We last interviewed the supremely talented, artistic, out-of-the-box thinker/filmmaker Ashim Ahluwalia right before Daddy came out, where he spoke about how he never really has a plan when thinking of the subject of a film. He is still inspired by things and life in the moment. "I don't like to repeat myself. I had made two films set in the 1980s in Bombay (Miss Lovely & Daddy) so I wanted to make sure that the next thing I made wasn't a period Bombay film. Cla$$ (on Netflix) is totally different, it's very contemporary and set in Delhi. Also, it's the first time I was attempting a series, so this was all new for me." Both his latest projects, Cla$$ and Hum display his immersive, whacky and offbeat style of filmmaking. Cla$$ is an adaptation of the Spanish show, Elite, set in Delhi with many layers of caste, class and privilege. And Hum is a modern day rendition of Cinderella Story, made in collaboration with artist, Shilpa Chavan.
What feeds your creativity and keeps you inspired?
Life experiences, especially the difficult ones, and the ghosts of amazing artists, writers and filmmakers from previous generations that found a way to voice those experiences before I ever existed.
Cla$$ is a remake of the Spanish show, Elite. What interested you to pick it up and adapt it in your own way for the Indian audience?
When I first saw Elite, it felt very different from what I usually make, and even though the original filmmaking style wasn't my thing, I found the characters and the way the story unfolded really unpredictable. The class dynamics also felt very relevant to India. I liked the pulpy quality, and how it could be very real at the same time. I just immediately imagined my version set in Delhi, like a gritty, darker, moodier and more realistic take, and that was enough to get into adapting it.
What helped you decide the elements that you wanted to retain and ones you wanted to change?
I decided to keep the story beats from the original, the way one uses a source novel, but wanted the telling to be totally different. In India, our social dynamics are super complex. We don't just have class but caste as well, and that adds a different lens altogether. Also the way families interact with their kids is very different. I wanted to understand this world, their spaces, and why these kids are so uncontrollable. What's going on in their heads? The original series didn't explore it enough for me. Like, how do the parents play a part in enabling all this? If the kids are this wild and out-of-control, I could just imagine how wild the parents would have to be. So I developed the world of the parents a lot more.
There were also other things that I introduced, like the use of social media, the narcotics, the relationship to domestic staff — things that feel relevant to wealthy youth here. I wanted to authentically root things in India, and let them play out the way they would in this environment.
You had a bunch of non-actors as the cast as well. How did you decide upon the cast and what kind of preparation went into working with them?
I didn't want famous kids. Each person needed to be a discovery. I had also done that with Nawaz for my first film, Miss Lovely. In this project it was essential that the actors had no association to other films or shows. I needed them to become the characters on screen. A lot of credit goes to our casting directors and also to my producing partner, Niharika (Singh), who scoured Instagram to find the cast that realistically fit into this world. It was more about the right mix of people who already felt close to the screen characters themselves, who were authentic. Of course, it was difficult getting them into the roles as most had never acted before, but I think they all brought so much spirit and excitement, you could really mould them. They were very open. The love that the actors in the show are getting is a testament to trusting this process.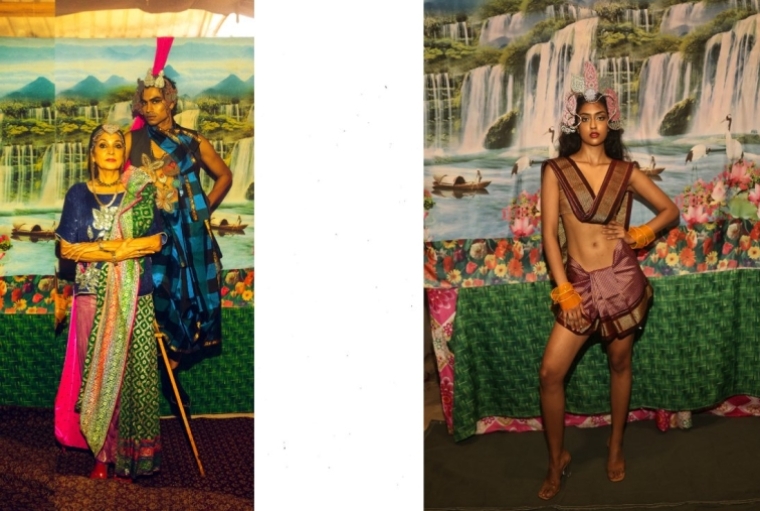 L: mum bro ; R: Sister
Image Credits: Appurva Shah
Let's talk about Hum. How did you decide on taking up the project with Shilpa?
I had just finished Cla$$, which was a huge project — it took almost three years to make. Shilpa and I have been friends forever, we've seen each other grow. I love her work and her madness. We once talked about making a film together more than a decade ago, and she just asked me if I was still upto do it. I said yeah in about two minutes flat because I knew it would be wild, without any restrictions, total anarchy, something kind of magical. We finished the whole film in a few days. We don't need to talk; we communicate almost telepathically. It's hard to explain. I think we're both rebels, weird outliers, and yet have kind of managed to find a place for what we do, that's what connects us.
How did you decide on its treatment?
She told me that she imagined a modern day re-telling of the Cinderella story and showed me some images of the clothes and the head-pieces she had made — and they were insane but very beautiful. Then I just kind of imagined the world these characters were in. She just trusted me and understood what I was imagining. The film is very dreamlike and difficult to articulate. She cast the whole film right out of my head, honestly. This is just one of those processes that I myself can't explain yet.
Lastly, what is keeping you busy now?
I'm working on a thriller set in Mumbai with two female stars based on a Danish crime novel. Other than that, I have two international projects that I'm excited about, one set in the 16th century, nothing like I've ever done before.
Words Hansika Lohani
Images Sachin Soni/Netflix
Date 22-03-2023