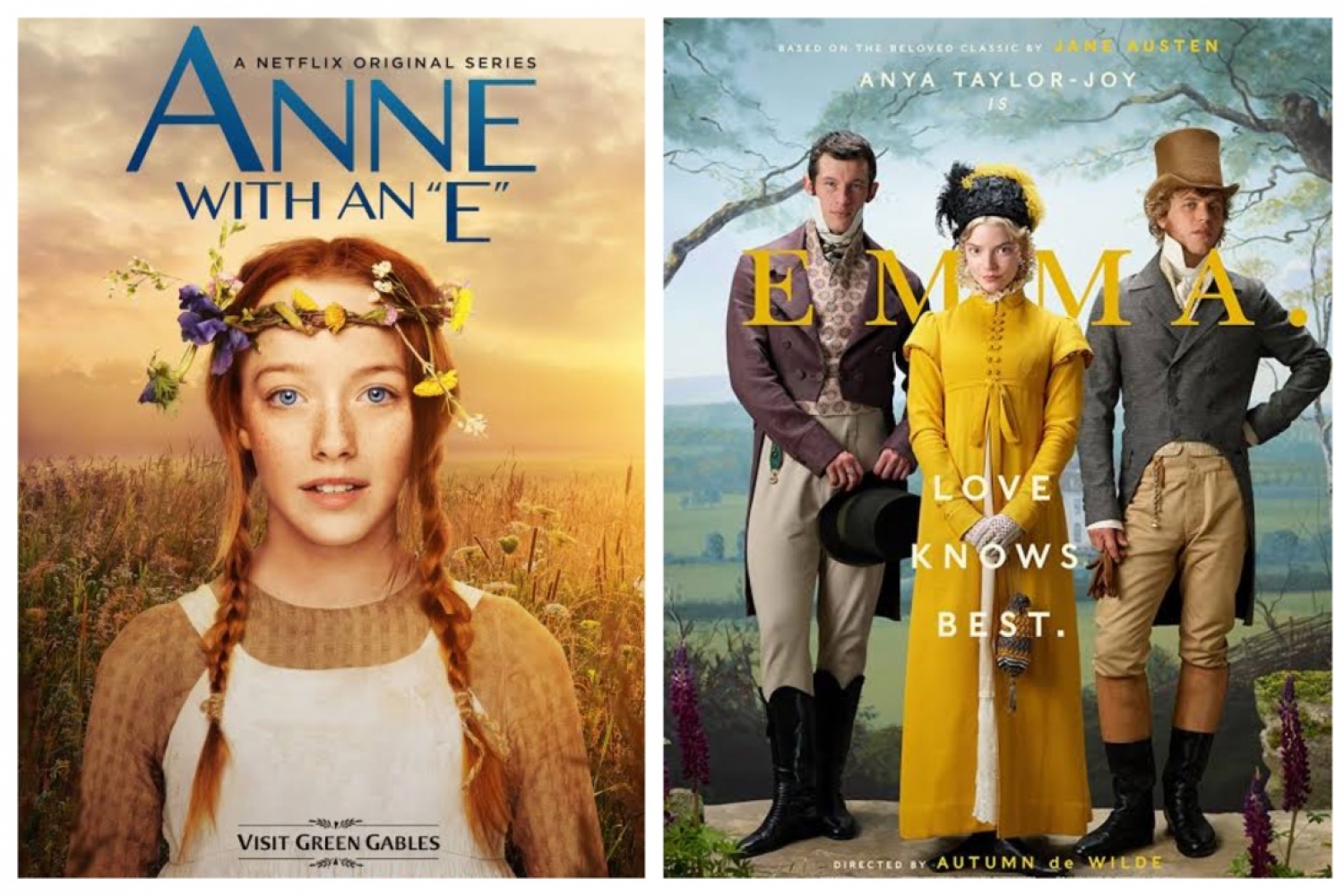 Classic Books as Movie Adaptations
The term 'classic' describes something that's authentic and worth remembering. While other creative attempts come and go, certain literature is remembered beyond the time of its production due to its exceptional quality. These exceptional pieces of literature are sometimes adapted as films and with the accompanied anticipation of Persuasion, starring Dakota Johnson, releasing on Netflix this July, we present you a Platform edit of some classic books and their movie and drama adaptations that can be watched on Netflix.
Pride and Prejudice (2005 movie)
The celebrated Jane Austen novel was turned into a film where Keira Knightley stars in the lead role of Elizabeth Bennet, while Matthew Macfadyen plays her romantic interest, Mr. Darcy. This love story takes place in late-eighteenth-century England, in a class-conscious society. The five Bennet sisters, including the strong-willed Elizabeth and the youthful Lydia (Jena Malone), were nurtured by their mother with a single goal in mind: to find a husband. Unlike the original novel, it avoids displaying a perfectly immaculate Regency world and instead gives a muddy-dress-hem interpretation of the period.
Anne with an E (2017 drama)
It's a coming-of-age drama and re-imagined version of Lucy Maud Montgomery's classic, Anne of Green Gables. The lead, Anne Shirley Cuthbert (Amybeth McNulty) is an orphan who is mistakenly sent to live with ageing siblings, Marilla and Matthew Cuthbert, on Prince Edward Island. This is the story of the adventures of this smart, imaginative and highly-spirited girl who transforms the lives of her adoptive parents and everyone else in the town.
Little Women (2019 movie)
A film adaptation of Louisa May Alcott's 1868 novel of the same name, it follows the March sisters — Jo, Meg, Amy, and Beth — through their lives in Concord, Massachusetts during the nineteenth century. While it stands alone as an original and inventive piece of contemporary popular culture, it is the product of a feminist spirit. Before romance, tragedy and the ordinary pains of growing up complicate matters, the sisters are inseparable.
Emma (2020 movie)
This novel cinematic adaptation of Jane Austen's renowned novel, Emma, is all about finding your equal and earning your happy ending. Emma Woodhouse (Anya Taylor-Joy) is a restless 'queen bee' with no rivals in her sleepy small English town. She is handsome, bright, and wealthy. She negotiates her way through the trials of growing up, wrong pairings, and romantic mistakes in this sparkling satire of social class to understand the love that has been there all along.
Sense and Sensibility (1995 movie)
Another Jane Austen adaptation makes this list because aren't all of them absolutely wonderful. This film stars Emma Thompson and Kate Winslet as Elinor, a reasonable and restrained older sister, and Marianne, a romantically minded and eagerly expressive younger sister, respectively. A period drama film directed by Ang Lee follows the lives of the Dashwood sisters, members of a wealthy English family of the landed gentry, as they deal with the circumstances of their sudden destitution.
Text Samridhi Singh
Date 22-06-2022