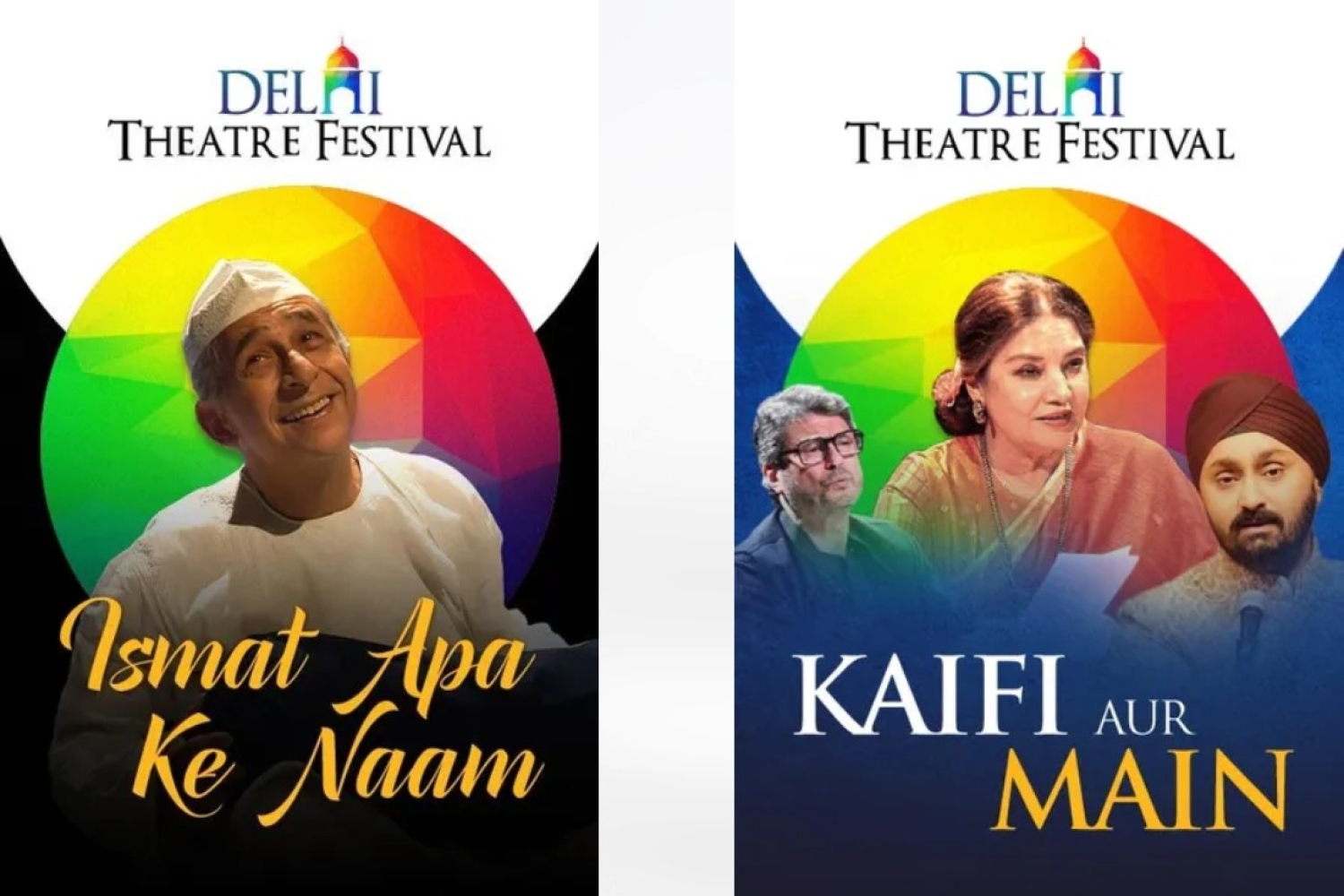 The Delhi Theatre Festival is taking place on August 4th-6th, and we at Platform, can't wait to attend this year's edition! An attempt at propelling the classical art of theatre into newer, unexplored and younger territories, Delhi Theatre Festival brings leading artists from the industry and theatre lovers under one roof, in a cultural confluence of nuance, craft and catharsis provided by the performing arts. Spawned by Alchemist Live, and featuring actors like Naseeruddin Shah and Ratna Pathak Shah, the festival is an effort to widen the audience demographic that watches and enjoys theatre. Here is the list of plays taking place and the stories they seek to tell.
Ismat Apa Ke Naam
Motley Production's first Hindustani language play is an ode to novelist, playwright, screenplay writer, short-story writer, filmmaker, and educationist — Ismat Chughtai.
Kaifi aur Main
Based on the life of Kaifi Azmi and his wife Shaukat Kaifi, this immersive play reading exemplifies true love. Immerse yourself in the life of the inimitable poet, as veteran actors Shabana Azmi and Kanwaljit Singh narrate the many stories of Kaifi saab's early years growing up in his village, Mijwan, the days of his courtship with his to-be wife, his time in Bombay in the 1950s, and much more. Get to know the man behind the poet by experiencing this unique act and celebrate the memorable moments of his life, as Jaswinder Singh sings classics written by the lyricist, in his mesmerising voice, accompanied by a live orchestra.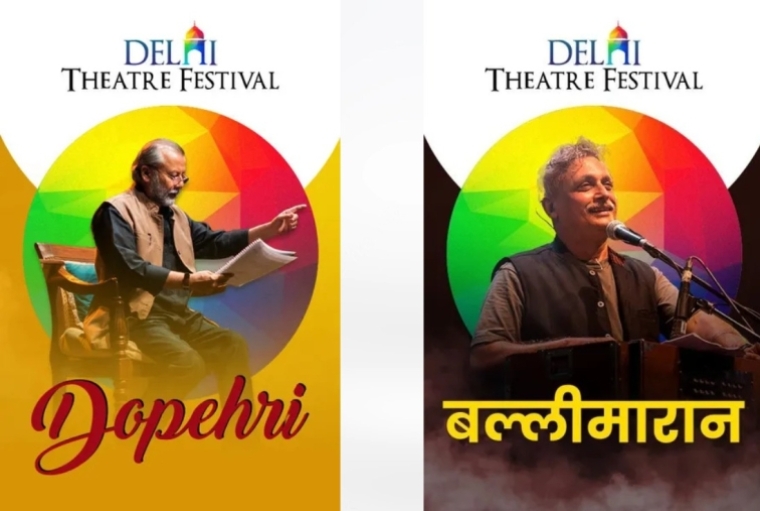 Ballimaaraan
Ballimaaraan is a musical homage to the doyen of Urdu poetry, Mirza Ghalib. The name of course is inspired by the lanes in Delhi where the bard once lived. Since its inception in 2016, Ballimaaraan the band has performed all over the country and has gained popularity with its genre-bending songs like Aarambh Hai Prachand, Husna, Uth Ja Bhau, and many more. The songs performed by Ballimaaraan are an amalgamation of various emotions and genres of music with the lyrics penned by Piyush Mishra himself. The band's music feels like an engaging conversation, like dialogues in the theater — free-flowing and straight from the heart. The fusion of retro with contemporary tunes has a youthful, rebellious energy to it. Over the years, many of their songs have gained a cult following as they resonate well with youngsters.
Nothing Like Lear
The description goes like this, "Ever thought what a clown does when he is depressed? It sure is tough being a clown. Here is one who hasn't stopped crying for days. And he has plenty of reasons for it. The one he loved the most has left him and gone away… for good. And now he has nothing. Then, he is not getting any younger. In fact, he is old. But more than anything else, he is depressed because he has been forced to perform this play. No wonder he is depressed!"
Ek Haan
Set in 1951, the years immediately following the Partition of India and the creation of Pakistan, Ek Haan is a powerful and poignant exploration of the life and writings of Manto through the eyes of Kashmiri journalist Wazira, who follows him to Pakistan to interview him for her newspaper. Through the interactions of Wazira and Manto, that range from provocative to mysterious, some of Manto's finest stories, Toba Tek Singh Kali Salwar and Thanda Ghosht, come alive on stage. Facets of Manto's life hitherto unknown and unexplored spill forth. Who is Wazira and why is she probing Manto so relentlessly? How does she know what she knows and will Manto be able to provide the closure she is looking for?
Dopehri
A dramatic rendering of the novella by the same name, written by Pankaj Kapur two decades ago, Dopehri doesn't make for a conventional drama. Pankaj Kapur's one-act play is a solo performance as good as a theatre master class. You will forget the technicalities as soon as he begins narrating Amma bi's worldly tale of the loneliness that comes with old age. Pankaj Kapur makes you work hard; he intricately explains to you the dimensions of a "Laal Haveli" in Lucknow whilst you begin to imagine the emotions it encapsulates. Kapur's understanding of human nature, its doubts and fears, reflects in the way he rounds off each character, adding nuances and subtleties that only a storyteller of his caliber can achieve.
Words Neeraja Srinivasan
Date 28-07-2023