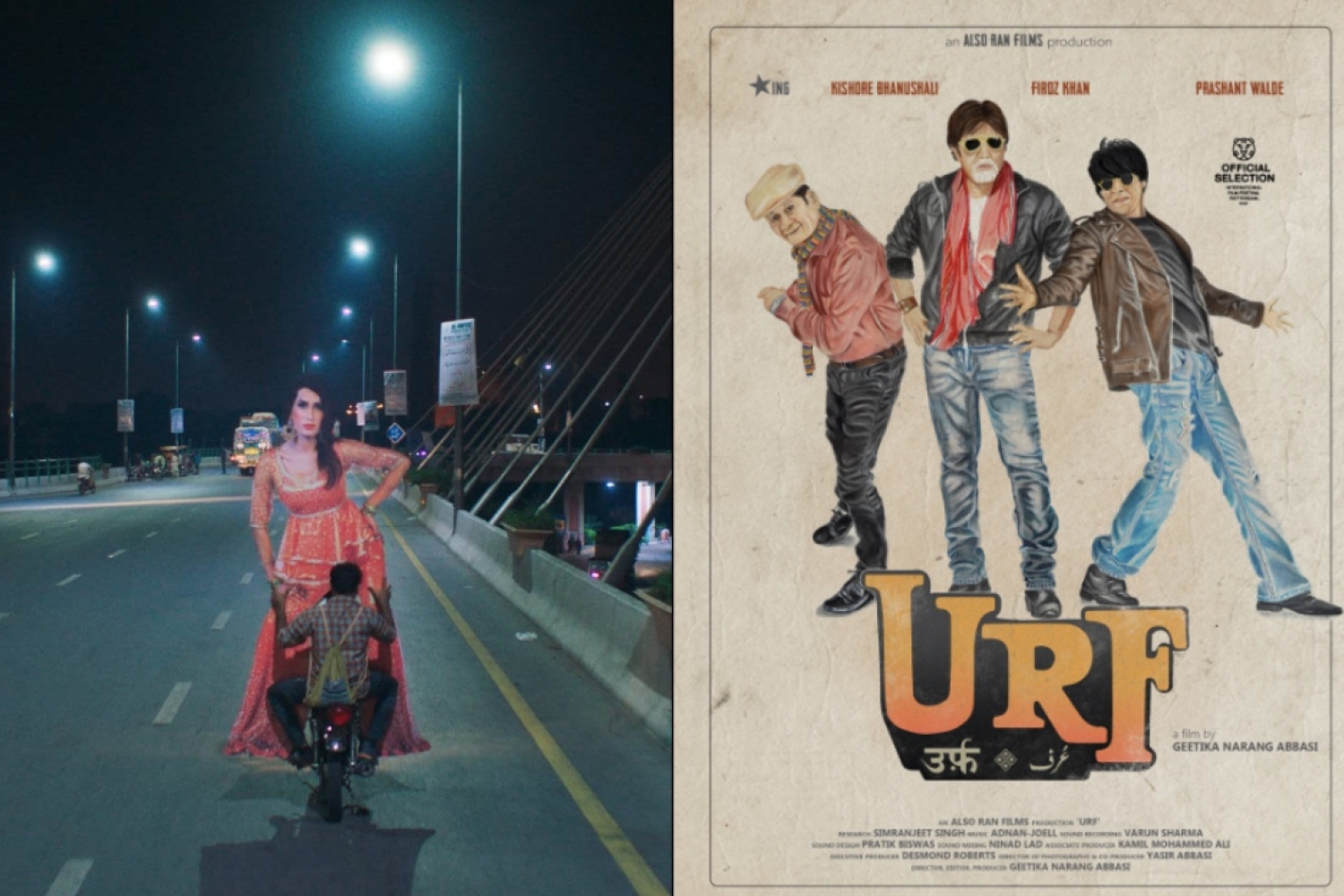 Dharamshala International Film Festival 2022
The Dharamshala International Film Festival returns for its 11th edition with a stellar lineup. Here's a definitive guide to standout titles premiering this year.
Joyland
In an irrevocably chilling commentary on patriarchy and its extended institutions, Saim Sadiq's directorial debut dazzles from beginning to end. Following the life of Haider, who takes up a job as a background dancer under a struggling transgender woman who's a force of nature, Joyland subtly underlines the finer points of a regressive familial and societal system. The film touches upon difficult themes like motherhood, gender, women's sexuality, trans marginalization and estranged widowhood with sensitivity, and adds a touch of empathy to every character's ordeals without offending. Being Pakistan's first film to reach the Cannes Film Festival, Joyland is anything but a runner up. This story about self discovery and release sets a standard for itself.
Neighbours
A haunting retelling of a small Syrian village in the '80s through the eyes of Sero, a young Kurdish boy, who is compassionate and curious. Sero and his family share neighbouring walls with the only Jewish family in their village at a time when Sero's school syllabus indoctrinates the children against Jews to homogenise Syria. With the help of Khalil's portrayal of unlikely friendships and relentless hope for the future, Neighbours ties all ends without an unrealistic facade to it. Director Mano Khalil delicately juggles themes of ethnicity, religion and nationalistic tyranny with sharp zests of humour and childlike wonder. The charming resilience, set against a world of fascism and war, makes for an emotional yet uplifting watch.
Neptune Frost
This afro-futuristic film, which is also a musical, deals with heavier themes with a lighter hand. With visuals that feel like vertigo, Neptune Frost deals critique against capitalism and colonialism, with the backdrop of technology travelling through different dimensions. The cinematography highlights the autonomy of the actors that travel between dimensions with fluidity, defying all binaries. For a movie that champions liberation and condemns exploitation, Neptune Frost does it with a finesse that is difficult to pinpoint otherwise.
Dhuin
Achal Mishra's Dhuin revolves around a theatre artist who aims for the stars but has to mute his aspirations owing to the financial strain Covid's lockdown put on his family. The protagonist, Pankaj, is disillusioned by his dreams of shifting to Mumbai and becoming an actor when he realises that he has not grown up with the privilege which exposed him to cinema and its adjacent conversations. He feels lonely in his dream where familial expectations wear him down till his dream becomes a distant memory. Although Mishra's story is a premise portrayed by many before, its relatable visual imagery and the heartbreaking reality hitting the ground for Pankaj, details the ways in which art is not always fated for the artist.
Urf or a.k.a
Geetika Narang Abbasi's documentary Urf or a.k.a traces the trajectories of duplicates or impersonators in India. Putting the careers and lives of Prashant Walde, Firoz Khan and Kishore Bhanushali under a microscope, Urf exposes the intricacies of being an impersonator and what it means for their identity. Although being celebrity doppelgängers had originally kickstarted all of their careers, it blurred the lines between their aspirations and the shadows they started living in. Prashant Walde, who found success by being a Shah Rukh Khan impersonator, manoeuvred his way in and became the star's body double in movies. But the caveat is, his individual success is largely contingent on SRK's career. Kishore Bhanushali, who shared an uncanny resemblance with Dev Anand, finds himself restricted as an actor and unable to test other waters. And finally, Firoz Khan works as an Amitabh Bachchan impersonator and even found small screen success, however, he believes he has the calibre to go beyond these roles. Urf explores the world of impersonators and their undying need to consolidate their own names in this fast-paced entertainment industry.

Text Nandini Chand
Date 02-11-2022