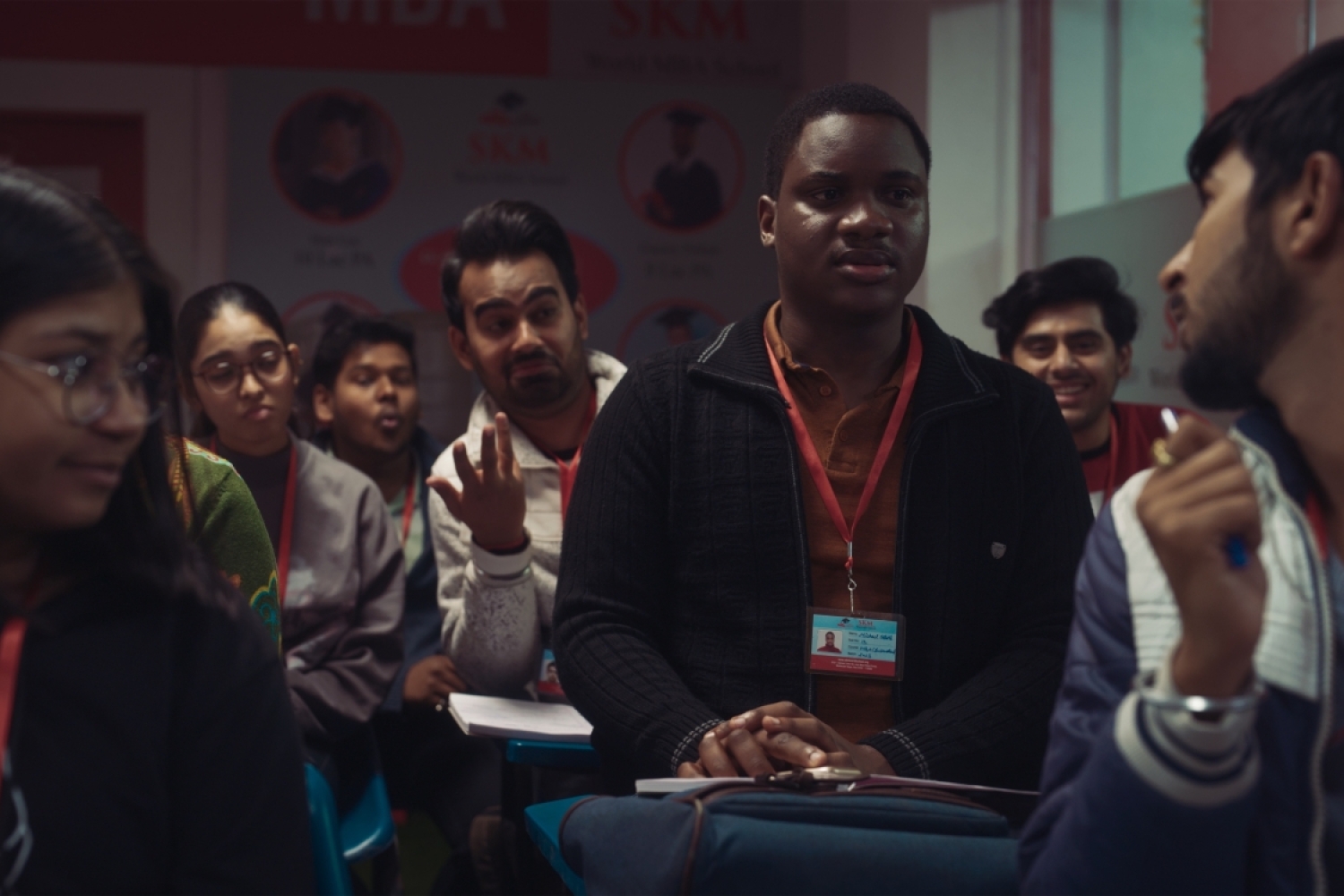 Filmmaker Dibakar Roy faced a lot of discrimination due to his skin colour while growing up in Delhi but he turned his pain into a cinematic tribute to the city. 'If you look around, we are obsessed with fair skin, whether it's products that sell fairness or matrimonial ads that ask for fair-skinned brides and grooms. Delhi has a history of racial discrimination against Africans; and India, especially north India can be discriminatory against other Indians with dark skin too,' says Dibakar on the inspiration of his debut film.

Dilli Dark is a dark comedy that talks about bias, racism and belonging in Delhi. It could be against the colour of the skin, caste, religion or one's sexual orientation. The film talks about discrimination against dark skin in India particularly. 'But the protagonist Michael Okeke is not just a representative of a dark-skinned person, but is also a metaphor for everyone made to feel like an outsider in society,' explains Dibakar.

Dibakar is a Kolkata based writer-director who worked in advertising in the States before coming to India to pursue filmmaking. Dilli Dark premiered at the Jio MAMI Film Festival and will be screened at the Tallinn Black Nights Film Festival.

Creative Process
The most important thing to me as a writer and director is that whatever I create needs to feel honest. That is the yardstick I used while determining whether I was going for the right balance between commentary and comedy. As long as it felt honest to me, I felt I could go with it.

Screenwriting Details
We have several African actors on the cast and we conducted workshops with them and their co-actors to ensure that all the language was correct and believable. We used four different languages in the film. Moreover, the dialogue writing had to be done over various stages, after discussions with the actors and also taking into account the rhythm of the scenes.
Since the film is about the fusion of different worlds and cultures, I wanted the film to sound like a chaotic mix of languages where everyone is trying their best to communicate with the other, but not perfectly so.
Casting Samuel Abiola Robinson
I had been in touch with a few Nigerian actors working in India, but somehow, their physicality or their styles of delivery were not working for me. Around the same time, almost miraculously, I came across a news article that told me Samuel had recently moved to New Delhi, and I contacted him with the script. We worked on a lot of nuances in making the character of Michael Okeke adorable, and also worked on his language as he was supposed to play the part of someone who has been living in Delhi for some time, and knows a bit of the language and the culture.

There was also a lot of work on the calibration of the kind of performance we wanted, and ensuring that the tonality was consistent throughout the different moods of the film. He is a talented actor and I feel we have managed to create a strong and memorable character.
This is an exclusive excerpt from our October EZ. To read the entire article and more such pieces, follow the link here.
Words Hansika Lohani
Date 13.11.2023