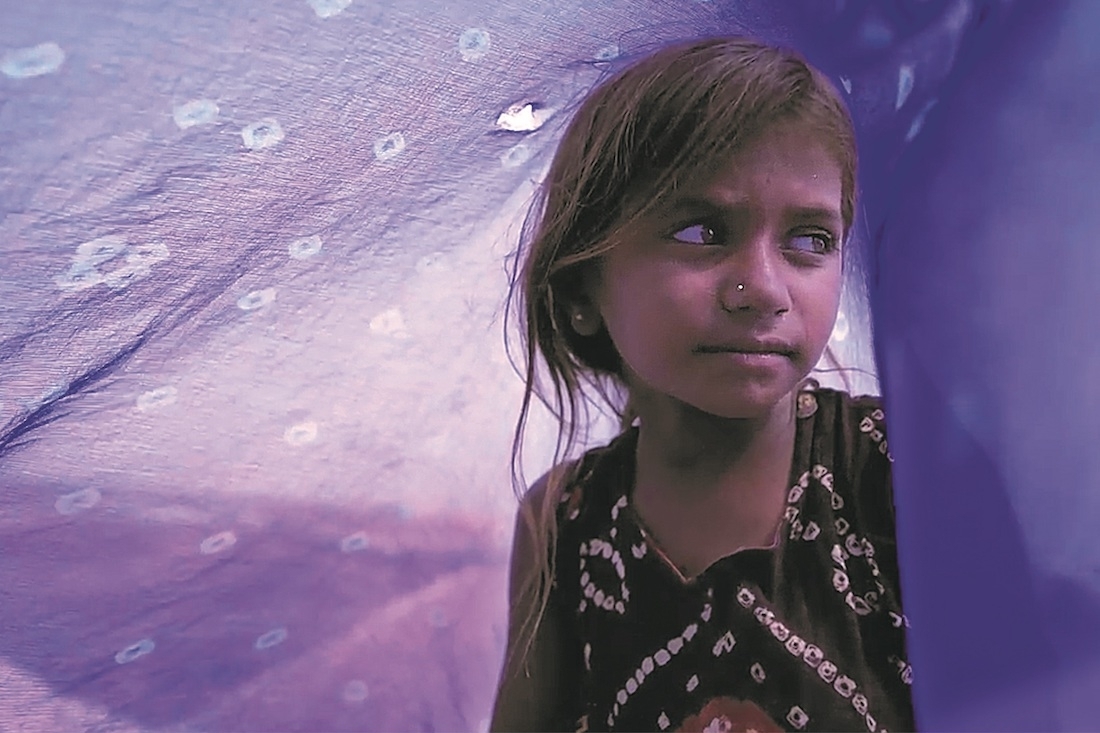 A fine arts graduate from Baroda, Ankit Kothari has been working in films for a little more than ten years. Some of his recent work includes films like Oye Lucky Lucky Oye, Love Sex Aur Dhokha, and Tumbbad. He was also mentored at the NFDC Screen writer's Lab for his other project. His debut short is called Paanchika, which will be opening IFFI Goa this month. It follows a seven-year-old Miri on a journey to deliver lunch across a desert of Salt Pyramids. Miri is followed by Suba, an outcast, who keeps her distance because they are not supposed to play together. What follows is a tale of friendship, wherein the bounds of society unravel one pebble at a time.
Casting and location plays a very important role in this short film. Ankit auditioned over 300 girls and scouted the Rann of Kutch, to make sure he had all the visual artillery he needed. With the exquisite location and casting of two Agariya — a tribe found in Uttar and Madhya Pradesh — girls, the sombre story of innocence paving its way through the dunes and tyrannical societal norms unfurls. Apart from working with real actors, Ankit even brought on board a talented backend team. Visuals are key in any movie and the cinematographer who captured the beauty of daunting Rann is Kuldeep Mamania, who has previously worked on projects such as Tumbbad, Haider, and Ship of Theseus. The editing was done by Manan Bhatt who previously edited the critically acclaimed An Insignificant Man. The haunting sound design has been provided by Pritam Das, who has also worked on Love, Sex and Dhokha. The colour correction was done by Siddharth Meer, who has been a part of films like Newton and The Lunchbox. We spoke with Ankit to know more about his journey and Paanchika.
What were your growing up years like?
With my dad working a bank job, I have lived in Jamshedpur, Mhow, Baroda and many other places before shifting to Mumbai. Life has always been on the move every few years, with finding new friends and adjusting to new spaces. Scribbling on the back of books somehow helped me survive and express myself. It took me to a fine art graduation from the reputed M.S. University of Baroda. Since then I have worked in mediums that give me space to make things visual, be it advertising or assisting in films.
What drew you to filmmaking?
Surprisingly, there is no film that I can point that made me decide to a be a filmmaker. I was blissfully happy in advertising, selling chocolates and banking products with my design skills. I got introduced to the process of storytelling in Mumbai through film shoots, ad shoots and radio spots. The possibility of using visuals with sound and other performing arts to tell a story enamoured me. I quit advertising, and since then, filmmaking has helped me express myself using multiple forms of art.
Ten years of working in films. How have you grown since then?
My biggest learning came from working in Dibakar Banerjee films and assisting Tumbbad. I learnt to be political without being preachy. I feel empowered to convey my ideas and life philosophies, yet make the narrative engaging and entertaining for my audience.
What was it about Paanchika that made you want to pick it up as your directorial debut?
The society imposes its ideas on an individual and rewards the ones who follow it. Here, the parents force their ideas about casteism on the two girls. Deliberately staying away from the specifics of the biased incident, I was interested in exploring the individual will of these girls. How relationships between blood and society make one do things, while friendship brings out what they truly stand for. The girls obeyed their parents, yet followed their hearts, which revealed the true nature of humanity. Children being children can't defy their parents even in their absence, but in their own innocent way, they stay true to their heart. They obey the society without suffocating their friendship and stand up for each other. Paanchika explores the after effects of such casteist dilemmas, while preserving the purity of what matters most — humanity.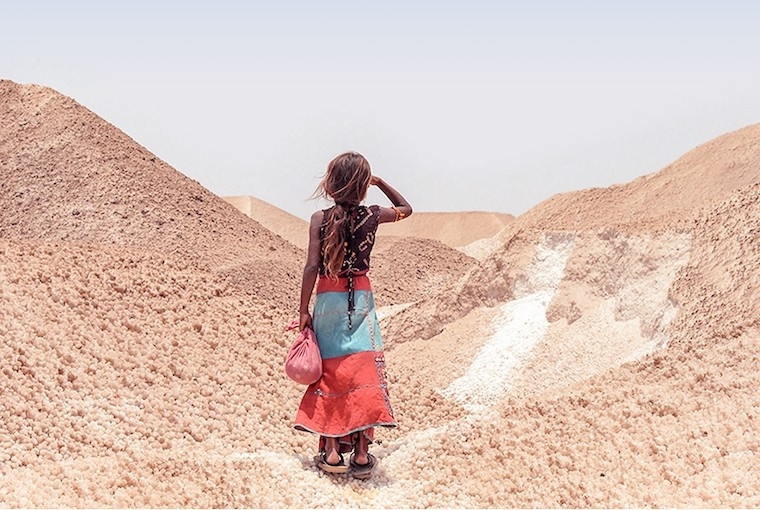 Any directorial conundrums that came in your way?
Initially, I auditioned girls from cities but realised that they are naturally confident and inherently can't fit in a role they have not lived. So we travelled to surrounding villages and after auditioning 300 girls, we choose 10 and got them in pairs to rehearse with us at the location. What made us select Anjali and Aarti is the shyness and belonging they naturally had for this terrain. They were unexposed to any digital media, which lent them a certain curiosity and patience for going through multiple takes. Typically child actors are expected to be cute, confident and chirpy. During rehearsals, I was about to give up on the idea of trying to direct seven-year-olds to emote anger, fear and hatred. As the saying goes, there are no incapable child actors, only incapable directors.
Fortunately, during a rehearsal, I taught them how to read an analogue wristwatch and I got my crew stand in a circle with flags like a watch and its numbers on the ground. With the girls standing in the centre, I taught them how to walk towards 12 o'clock but turn their head towards three o'clock, and look with their eyes at five o'clock. This provided them a natural body language of someone walking ahead but looking back in a suspicious way. With the major part of the film being silent, this was my eureka moment. Once I cracked this method, I broke down the film in every shot. On the shoot, I would climb up salt mountains and scream out directions to get them to make it seem natural. My screaming and standing on top added to the fear and threat in their eyes.
You had a fantastic team of cinematographers and sound designers. How was the experience on set?
Typically, shooting with top light is not an aesthetic choice that filmmakers make but my cinematographer Kuldeep Mamania got excited to add it, in order to elicit the harshness we aspired for visually. To maintain the consistency of top light we could only shoot for three hours. It took us 22 days in 48 degrees to shoot this. We were dehydrated and sunburnt with the sunlight reflecting back from the salt below and not a single tree for shade. We shot it in May to June 2018, it was very windy and also happens to be the hottest time of the year. The conditions were extremely harsh. The water naturally is salty there so even chai tastes salty. Staying in salt has adverse effects on the skin and eyes. Ice packs were needed to cool down the camera and ice golas to cool down the crew. I couldn't imagine having a background score in the film. The sound of wind needed to be choreographed in a way to enhance every shot of the film. Pritam Das used different tones and textures of wind to bring out the emotion in every scene.
Lastly are you working on anything new?
I am looking for a producer for my coming of age story Dastaan E Awaargi. It is the story of an obese teenager and his huge furry dog on a journey towards manhood. Baka has a certain idea of being a man but faces a situation he could never imagine.

Text Hansika Lohani Mehtani
Date 20-01-2021