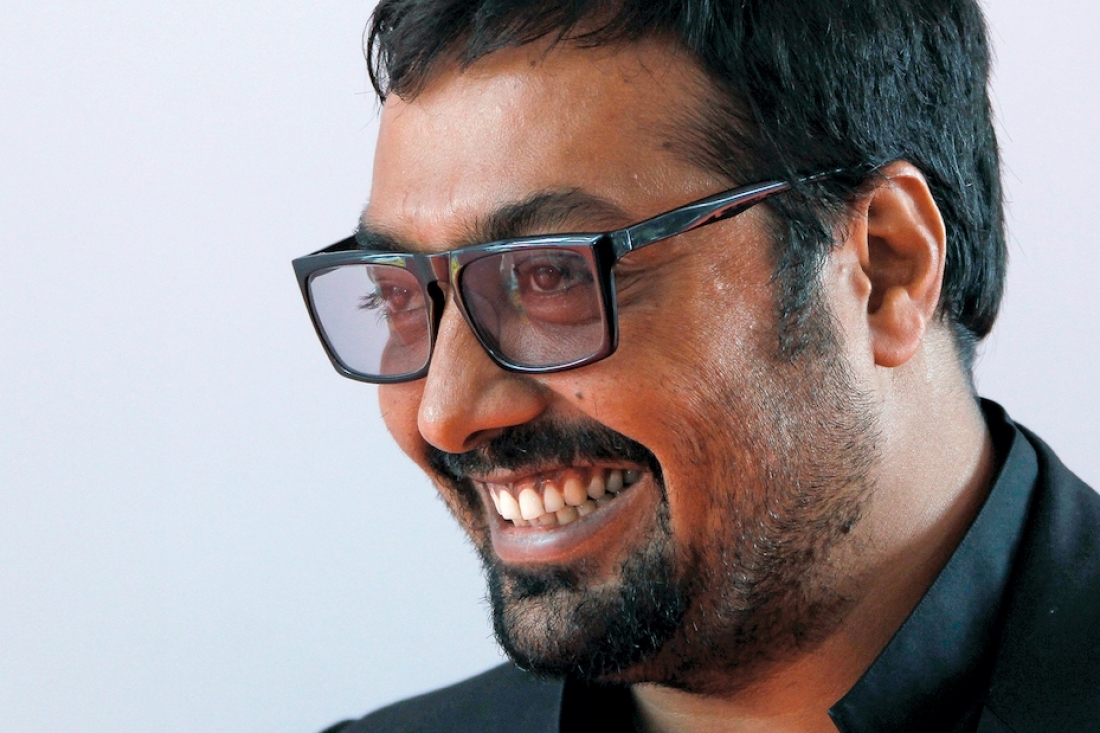 Anurag Kashyap's film set is a high functioning playground that operates on faith. One could easily get addicted to the fearless environment he creates for his team to grow and fall in love with the magic of cinema. Soon after working with him on the sets of Sacred Games, I realised his ability to pierce through a person's mind, an instinct that begets his characters' unbecoming. What follows below is a brutally honest heart-to-heart with the man himself, a man who has devoted his entire life to his craft whilst being more often than not, utterly misunderstood.
How has you filmmaking evolved over decades? How is Anurag Kashyap today different from when he began?
How do I know my filmmaking has evolved? It is a question for an outsider, I don't know what evolution looks like. I think professionally my filmmaking has evolved in a way that my cinema and technique has lost all its gimmick. I don't try to impress anyone or show off, I just shoot. I make the characters more honest in the moment. I think that is evolution enough. I'm not dependant on any equipments. My filmmaking has become about people who inhabit the film, characters that inhabit the film. All the deliberate 'fuck yous' have kind of gone way, slowly. Personally, how I have evolved is I have become very detached over the years. Very detached from expectations, from awards, from the race of box office and also from people in the industry. I do not enjoy talking to media at all. I am talking to you because I know you and because you know me. I hate interviews. People know what they need to know and for that they don't need to know me. If I could I would change my face and change my name and go out and do something. Make films. Do something worthwhile. Work. Other things are a waste of time. Lot of people want to interview you, want to know you. I don't want to waste my time allowing the world to know me. I want to go out and create things. I would rather the world knows me by my work. It doesn't matter how they interpret me, they can see me whichever way they like. I don't think anyone can handle the real me not because I'm a monster. I don't think they can handle the real me because they expect me to be a monster but I'm not. I don't know what I am but I'm not what everybody thinks I am. The real me will shock them.
Is working with the web medium more challenging than making films for the big screen?
The exciting thing about the web is you tell the story in its own time. It allows you to spend more time with the characters - tell the back stories, how their lives move. Its like writing a novel. Its beautiful that way. Web is becoming very different because the intimate films are moving to the web. Cinema has now become an arena, a colosseum. There is space only for the event films. You have these very high concept ideas that you can't do on the web. There is no point seeing the world getting destroyed on the web. Its not big enough; that you want to see on an IMAX screen. Its the size of destruction that decides where it fits well. If the destruction is extremely personal, I would suggest move it to the web. Let people break their hearts alone in their rooms watching it. If you destroy New York City, it fits the big screen. All of them want to destroy New York, I've never understood why. The aliens and the dinosaurs all want to destroy New York. And New York always looks like Toronto. I think destruction won't be spectacular in any other city. Bombay? Bombay is destroyed already. Bombay is ruled by dinosaurs.
"With a series you're more fearless as there's no sense of failure because that number is not there. The box office number doesn't dictate it."
How is production support more of a challenge in this medium?
Its a major task for the team, working for the web. On a higher level, it's almost like how it was to work on daily soaps. You're shooting one setup and people are working on the next setup. And they have to move fast and there's so much to be done. People are exhausted by the end of it, they're screaming at each other. I get insulated from it because I'm the director. On the level of the ADs, production, costume and everything else; it's quite a task. But fact is that people stay together and do it together for the love of the material and love for each other.

Do you think your sensibilities are more suited for the web?
Yes, web does give me more space. I feel like I can do much more on the web than on screen in this country. Out of this country I would like to do a lot on screen. I would like to do a lot on screen when I can here too.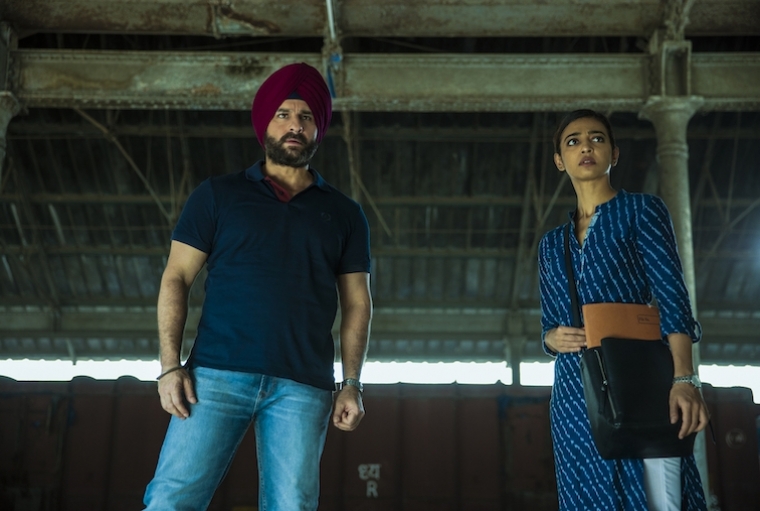 How is directing a film series different from directing a feature film?
When you're directing a series, all you fight and homework is before. When you make it and put it out there, its out there forever. With feature films, its afterwards. After you've made it, how are you going to release it? How long will it stay in the theatres? Will people come and see it or not? The box office numbers decide everything. With a series you're more fearless as there's no sense of failure because that number is not there. The box office number doesn't dictate it. There can be something very qualitative and there can be another thing which is very populist. The qualitative will still be as good as the populist. There's kind of an equality on the web.
What inspired Sacred Games?
The book. The book was written back then and the series is more contemporary. There's a gap of almost 25 years since the setting of the book. The whole book has been moved and upgraded. The material that you see, imagine nothing existed before that and you will love the material. What it has turned into is really good. The book and the series both are very close to reality and what really happened. Vikram(Chandra) was a part of it and always kept in the loop.
One thing I'm very clear about is Sacred Games is not my show. The show runner is Vikramaditya Motwane and the writer is Varun Grover and his team. They have worked on it for nine months; I have come in as a director. They told me you're doing chunks of Nawazuddin Siddiqui and I did that chunk and made it my own. I put that together and passed it onto Vikram. Now Vikram with Aarti Bajaj and Varun Grover, they sit together and how they put the two chunks together is upto them. So what comes out finally is how the show runner, the writer and the editor envision it. I actually have the fourth say in the matter.
"I don't know what is my creative process. I'm very spontaneous, I get obsessed with things. Whatever is happening in my life at that given time and moment changes the material I'm working with. I think it has always happened that way."
How was it to once again work with Vikramaditya Motwane?
It has been like always - we don't step on each other's toes. He does his own thing and I do my own thing. Even when we wrote it together we wrote it like this. He wrote his draft, gave it to me. I rewrote on it without consulting him. I'd give it back to him and he would do whatever he want wanted to do and he would not call me. We're not allowed to call each other because we can kill each other. We work with each other by not stepping on each other's toes. I love working with him.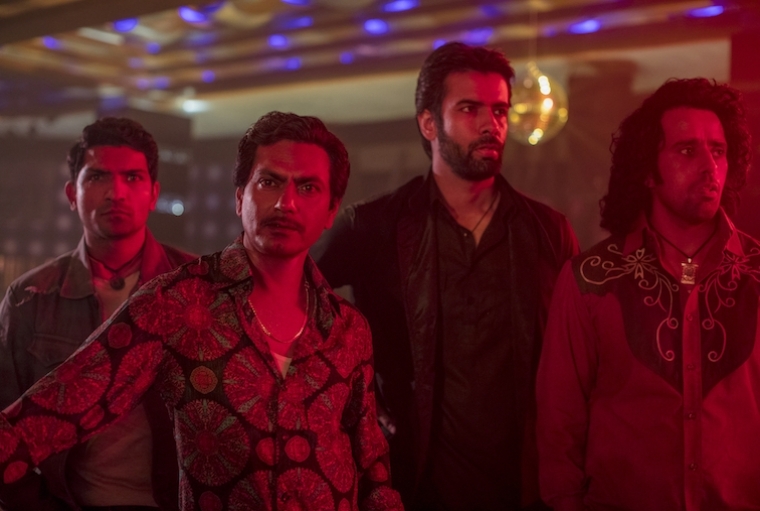 How did you decide upon your cast and team?
I came on board too late. I decided from people I had worked with before. I collaborated with Aseem (Bajaj), then Sylvester (Fonseca, DOP). Shazia (Iqbal, Production Designer) was with me on Mukkabaaz. My ADs were with me in Mukkabaaz. The sound team I worked with for the first time. A lot of casting was already done. We did a lot of recasting as well along with some reshoot. It's the material that dictates everything. I came in too late so had less time to take a lot of decisions. There's not such a thing as a dream team but I would want to work with people who want to work with me. They should believe in the material. There has to be a lot of trust plus they should also understand the circumstances we are working under. Working on my films is not an easy thing to do because the market forces don't really trust me like that I'm not convenient for them. I work under lots of restrictions. Working with me doesn't mean that whatever you think your life as a professional on a film set should give you, might not get on my set. One has to be prepared for that. If I want to learn I can learn from anybody. A bad filmmaker can teach me a lot of things. A bad teacher can teach you what not to do. If someone is willing to learn, he can learn anywhere. It depends on the people. If you become a pupil, then you'll learn everything.
You've rarely revealed your creative process. What inspires you to keep making films?
I don't know what is my creative process. I'm very spontaneous, I get obsessed with things. Whatever is happening in my life at that given time and moment changes the material I'm working with. I think it has always happened that way. So many people write to me telling about their life stories. Certain ideas inspire me. Incidents I read about in the newspapers inspire me. Sometimes the possibility to explore an actor inspires me Nawazuddin used to inspire me a lot. Possibilities of what I could do with actors Nawazuddin and Radhika used to inspire me a lot. Nawaz is magical, he's like clay. He gives me a lot of trust like nobody else gives me. He's the most beautiful actor I've worked with. Him, Radhika(Apte), Shobhita(Dhulipala), Vicky(Kaushal). Vicky gave me a hell lot of trust while shooting Manmarziyaan, he just let go totally. Even Abhishek(Bachchan). I want actors to trust me. Taapsee(Pannu) was so amazing. 3-4 times me and Taapsee got into a fight. She went ahead with what I was saying but we fought. That's also because she has a very strong mind of her own; because she gave me so much she was in the film. But Nawaz gives something else. He has zero insecurity. He doesn't even worry about what I am doing might even destroy his career. He'll still agree to do what I will tell him to do. That's why I care so much and that's why I can do magic with him.
"The biggest challenge in the film industry today is to get respect - of people, of the government."
What has been your most significant learning from the industry in all these years? One thing you know one must never do?
Well, never be afraid. One thing I've learned in this industry after all these years is no-one knows anything. Everybody is gambling. All people are selfish. Being selfish is when you protect the integrity of something you know and see more clearly than the others. If you're not selfish, you won't make it look like how you envisioned it. I wanted to do things a certain away. The industry worked another way. I had to create my own world which I had to take responsibility for which I took. But I also felt that people will grow and will find their own ground and they'll build themselves. Afraction of them were able to do that. Rest everybody stayed dependant on me. If you know what you want to do and you're confident - you should just go out and attempt it. Making films doesn't need so much money. Its an expensive art form but it doesn't need so much money. If you've got a camera, you can make a film. Beg, borrow, steal.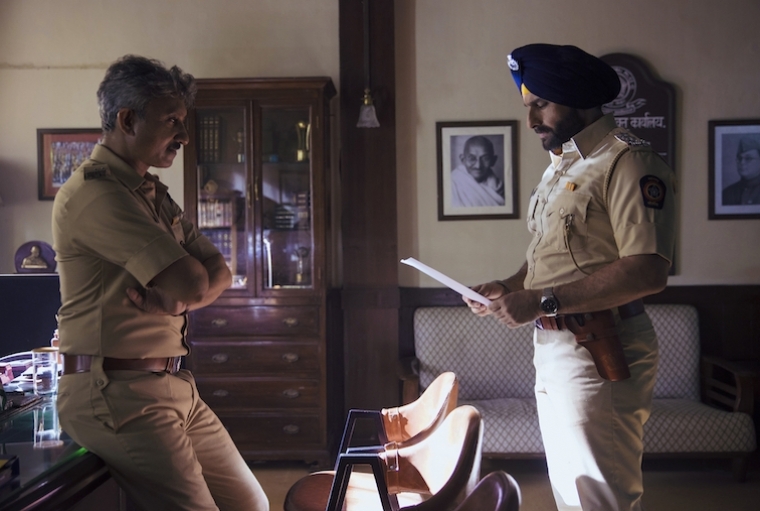 What is the biggest challenge of the film industry today?
The biggest challenge in the film industry today is to get respect - of people, of the government. They are conditioned to treat the film industry like it can be used and misused for various kind of games and advertisements. But when it comes to giving them their rights - ah! fuck them, they don't deserve their rights. Our revenues are not to that level that we become serious business with the government. Our laws have not changed for years. Our laws about entertainment have not changed. They destroyed so many things, it's painful. Those things have to be addressed.
What are you working on presently? What's next?
Next is a long big silence. I have worked non-stop for a very long time. I did Mukkabaaz, I did two short films, then Sacred Games and then Manmarziyaan. I want to travel and write. Once I'm back in form, I will set everything on fire. But for now, I need to swim and I want to sleep.