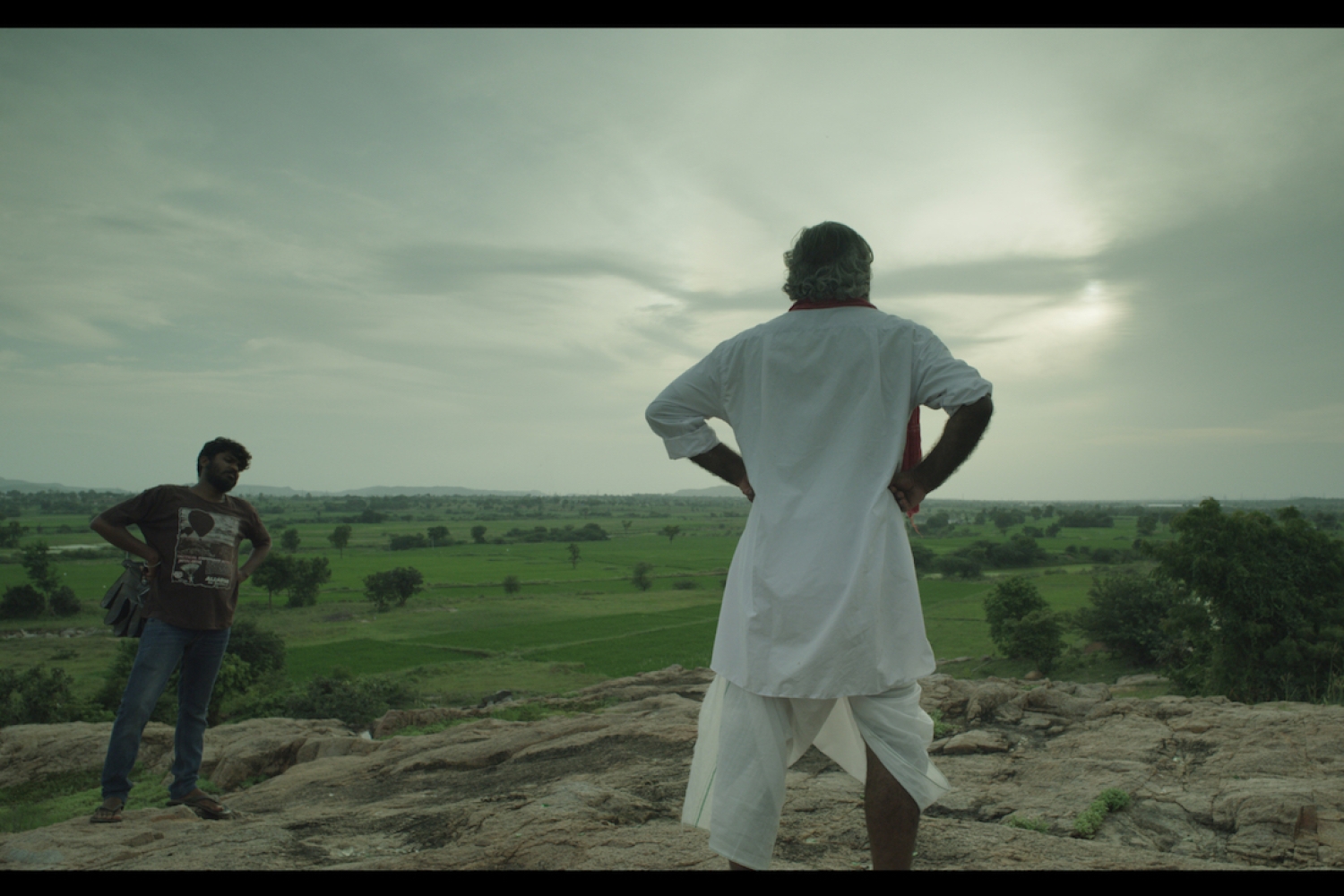 Habitat Film Festival 2023
The Pan-Indian platter includes about 60 features, documentaries, and short films in 17 languages, showcasing the best of contemporary Indian cinema. Malayalam, Kannada, Tamil, Telugu, Bengali, Assamese, Maithili, Odia, Hindi, English, Gujarati, Marathi, Punjabi, Sanskrit, Ladakhi, Meiteilon and, for the first time, Kumaoni.

Premieres at HFF: For the first time, some films will have their national and Delhi premieres at the festival. The national premiers include the multilingual film Meghdoot/The Cloud Messenger, a contemporary narrative of reincarnation about two lovers meeting in the present day after centuries of longing, directed by Rahat Mahajan, and two Bengali films: Sujit Kumar Pyne's Meghbari, a story about two lovebirds and their journey of love, marriage, and divorce set against the backdrop of a mountain resort they hoped to call home someday, and Aritra Sen's Ghore Pherar Gaan/The Homecoming Song, about Tora and her complicated relationship within her married life, a new relationship, and what she chooses.

Delhi premieres include Tora's Husband, an Assamese film by award-winning filmmaker Rima Das, a reflection on life, love, and grief in uncertain times; Gautham Ramachandran's Tamil film Gargi, which tells the story of a young school teacher's journey to prove her father's innocence with the help of a juvenile advocate who has never even seen the interiors of a court hall; and Arivu Mattu Guruvu/The Word and The Teacher, a multilingual film by Prashant Pandit, that revisits an age that pioneered the transmission of information at the birth of modernity, from today's post-truth world.
Some of the highlights we're the most excited about include:

9th May 2023
Meghbari - Bengali Film - Dir. Sujit Pyne
Korangi Nunchi/Who Will Marry Thomas? - Telugu Film - Dir. K Jayadev

10th May 2023
Adieu Godard - Odia Film - Dir. Amartya Bhattacharyya
Pooja Pandey (lead) - Siya
Manish Mundra (director) - Siya.
12th May 2023
Aritra Sen - director, Ghore Pherar Gaan (The Homecoming Song)-Bengali
Prashant Pandit - director, Arivu Mattu Guruvu (The Word and The Teacher) (Kannada/German)
Mahesh Narayanan - director, Ariyippu (Malayalam)
13th May 2023
Pranjal Saikia - Director/ Producer, Akoman: Colours of a Rebel Sprout - Assamese
Nalin Agarwal - Co-Producer, Meghdoot - Malayalam/Hindi/English
​

Date 09-05-2023