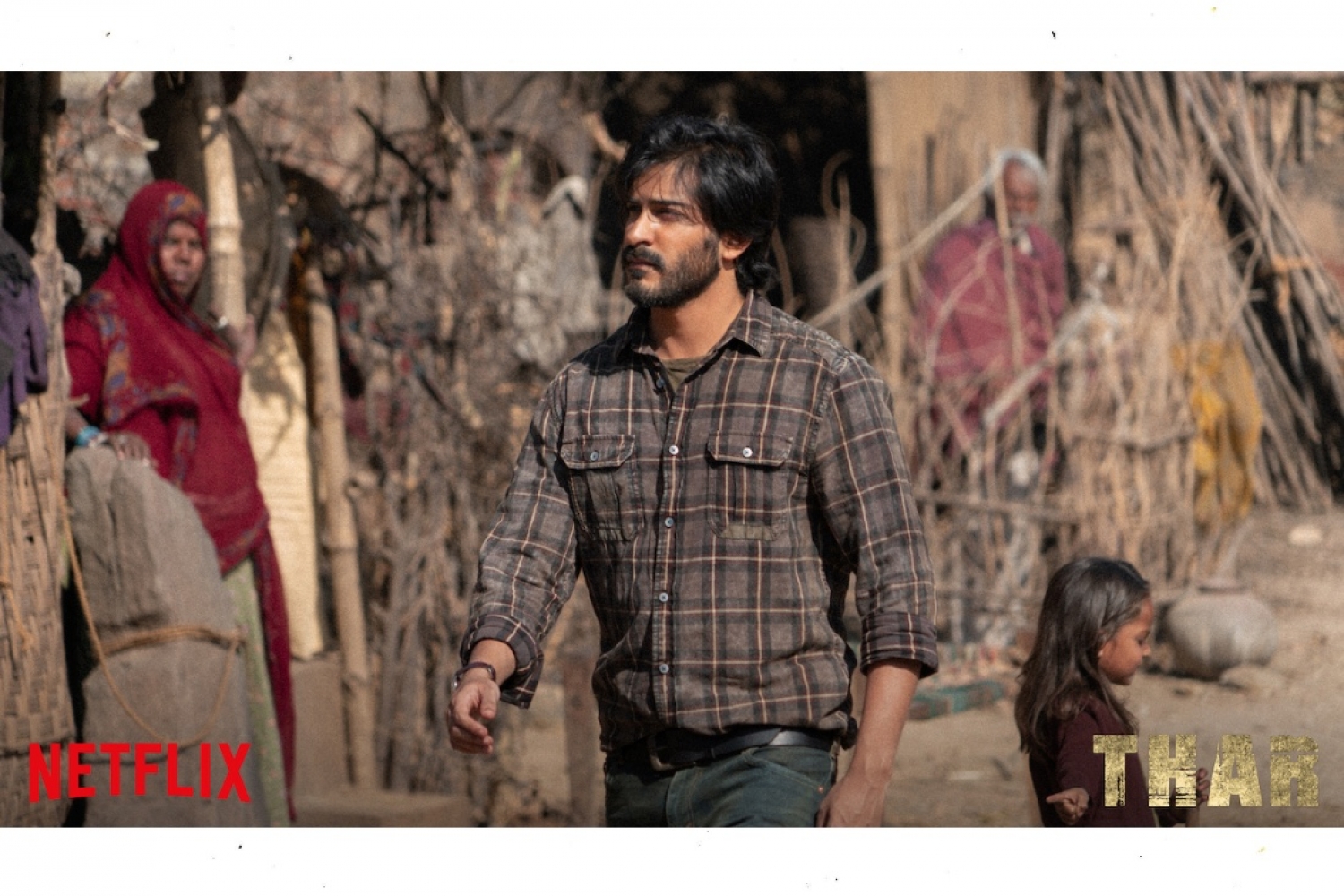 Harshvarrdhan Kapoor
Thar
We think that the template of Harshvarrdhan Kapoor's career is always to try and do something new, different and progressive. The roles that he's played exist on the borders of society. Look deeper and you'll understand how they're not included in any groups or clichés. For instance, in the dark and edgy Bhavesh Joshi, the protagonist cuts off from the rest of the world and becomes a vigilante. In Ray, the character is unable to make himself a part of mainstream Bollywood. And in his most recent film — with his father Anil Kapoor — Thar, Harsh is an outsider playing the role of an urban drifter who deals in antiques. He travels across a remote village in Rajasthan that has been rocked by a series of violent killings.
"The films that I've done, some people have questioned them but that's great," says Harsh. "Even with Spotlight, the reactions were so brilliant. And then with some, they just didn't get it at all. Same with AK vs AK. I think whenever you try and kind of do something new, you're not doing it to please the crowd. Therefore, you can't expect a unanimous reaction, which is fine. I am completely okay with it. I'm here for the art and to start a conversation through it," he says and that's exactly what art is supposed to do.
Going all out to promote Thar, Harsh is deeply invested in the film not just as an actor but also as a producer. Directed by Raj Singh Chaudhary, the film is coming to a Netflix screen near you this week. Catch our conversation with the actor, and now producer, below.
Why do you do what you do?
Because I'm cinema obsessed and I'm an artist. And, if I didn't have the ability or the opportunity to express myself in some way or the other, I would go crazy and probably die.
If not films, then what?
I would probably write and produce films full time. And if I wasn't doing that, then I would probably be a fashion model or if I couldn't do that, then I would probably make clothes. And then if I didn't do that, then maybe I would be a still photographer. I would've properly studied photography and gotten into that.
Other than playing a prominent role in Thar, the film marks your debut as a producer. What is it about the film that intrigued you to do that?
It's really the world of the film that's exciting. Visually, in terms of the landscape and the mood, the ambience, the tone, the atmosphere of the film is quite subversive and different to our traditional Hindi format films. It lends itself to the story we're trying to tell quite well. It's a cinematic treat that needs to be experienced. I'm quite curious to see now that we've gotten this far and made this film, how many people would resonate with it.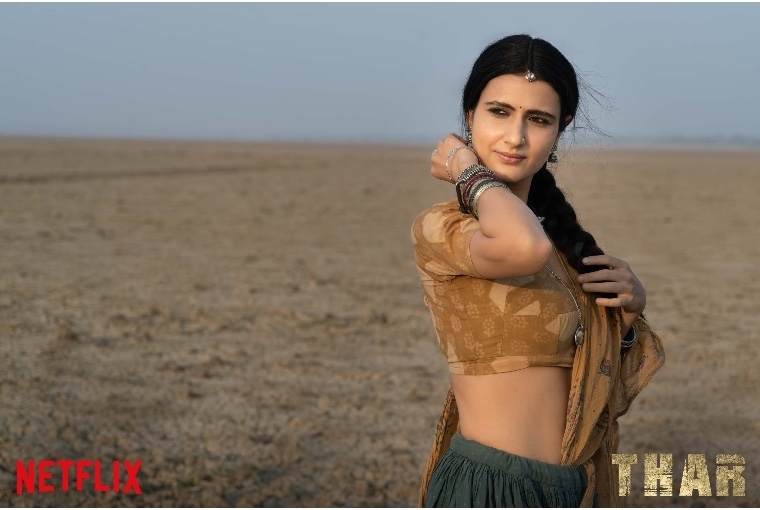 Can you talk a little about your character in the film?
Thar is really a character-driven film. Also, I had good coaches. I work a lot with Jeff Goldberg and the idea with this character was to try and be as magnetic as possible without having too much to do or say, and that kind of comes from focusing on your concentration. Because in our modern lives, we are very distracted by our phones and screens, and we want constant validation and instant gratification. Our serotonin levels are always going up and down, but this character was very removed from that and had a deep gaze that almost looked through your soul. He also had a strong a backstory. He might be thinking about something horrible or terrible, but he's saying something completely different. He's kind on the outside, maybe a little polite or reserved or sweet, but his thoughts are the opposite. There's this mystery and unnerving kind of intensity to him.
This is an exclusive excerpt from our conversation with Harshvarrdhan Kapoor which is a part of our all new May EZ. To read the full interview, please click here. Happy reading!
Text Hansika Lohani Mehtani
Date 06-05-2022