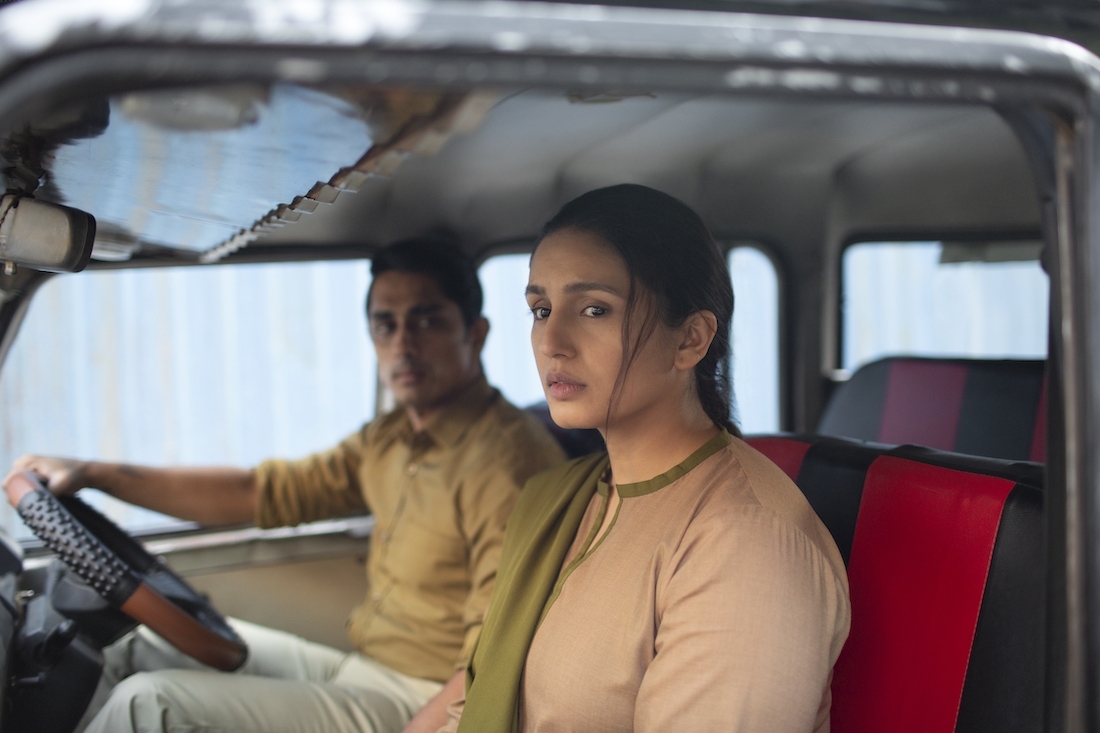 INTERVIEW OF THE WEEK
Huma Qureshi in a still from Leila
'I prepare by not preparing'
Huma Qureshi
Estragon: I can't go on like this.
Vladimir: That's what you think.
- Samuel Beckett, Waiting For Godot.
Some characters stay with you longer than the story does. What Huma Qureshi does in Leila as Shalini is to create a character who will stay with the world till the year 2047 and beyond. One feels a sense of self transformation while Shalini undergoes the different stages of a dystopian syndrome. Her learning and unlearning becomes more and more inherent with every episode, and the constant search for her daughter often comes across as a search for her own self.
Here's deconstructing both Huma and Shalini before we lose the very versatile actor to Zack Snyder's next, Army Of The Dead.

Who's Shalini?
She's like anybody. There is nothing special or unique about Shalini. She's like you, she's like me, she's like anybody. She comes from a very loving family, she's quite happy with her life, she might have an opinion about things but at the same time she's very okay with how things are. She doesn't do anything about the circumstances - just how we watch the news and read about malpractices but then we just move on with our lives and do nothing about it, we are complacent.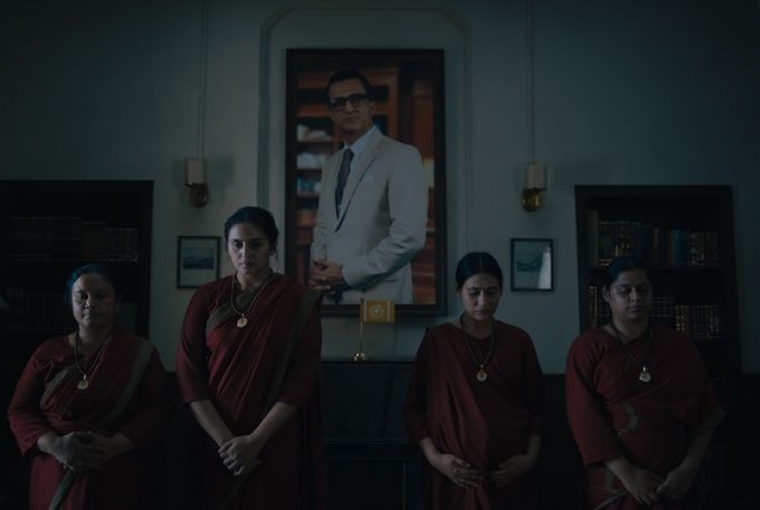 When does she finally feel the stirring?
When the world starts going to pieces, she looks back at her life and the choices she made and did not make, and wonders if she could have done anything differently. I think she was just being herself or carrying on some unbroken tradition of how one must talk to domestic help, but later questions herself on whether it was untouchability that she was perpetrating, so these things come back to her towards the latter half of the series.
How did you relate to the character?
I feel so many of us don't even realise the choices we make on a day-to-day basis. We live in our own cocoon. We think we are sorted because we have nice clothes to wear or fancy cars to drive. When I was playing Shalini, I could completely relate to it thinking that sometimes in my day to day life as an actor, I'm travelling and it's so exciting that I'm meeting all these people - but what if one day all this is taken away from me? Where would that leave us? And where would that leave me? And would I look back at my life and do things differently? Would the good and the bad things that I've said to people affect me the same way? I feel many people would relate to the character because it could be anybody.
"I become like the people I hang out with, so I feel for me it's very important to be open to new suggestions and new ideas. Otherwise I'll just end up repeating my own ideas of things and that leaves one with no imagination, no fun, no spontaneity."
How did you prepare for the role?
By not preparing. Sometimes overpreparation kills the spontaneity. I come across people who believe in over preparing and I just feel if the vessel is already so full, there is no way you can take in more. I'm very careful with who I work with because I'm someone who gets influenced very easily. I'm one of the most gullible people that could exist -- which is why I feel my personality changes every few years. I become like the people I hang out with, so I feel for me it's very important to be open to new suggestions and new ideas. Otherwise I'll just end up repeating my own ideas of things and that leaves one with no imagination, no fun, no spontaneity. I won't be exploring anything new and I'll only be playing Huma again and again (even though Huma is amazing) -- after a point it gets boring so it'll be nice to be someone else and I think that's why you choose to be an actor because you want to be someone else every now and then. I also think I'm a very shy person who pretends to be an extrovert so it's easier playing characters because then I don't have to tell many people what I'm really about.
What were the challenges that came your way?
Leila was a hard show for all of us to be a part of. There were too many challenges involved.
When Deepa (Mehta) was talking about (Satyajit) Ray holding a camera while being on the wheelchair, I got reminded of the time when we were shooting at this massive garbage dump and I was petrified of all the garbage. Deepa had a bad back; other crew members were in masks and kept coughing and we were supposed to be shooting there. We all got sick after that, terribly so, but I think the footage is completely worth it. I don't think that particular set was something we could have ever created. I love shooting at real locations. Then, there's a scene where I was hiding from Bhanu under the bed; it was a person's real 'home'. It's also emotionally disturbing because you go there and you're sort of encroaching on their personal space. I remember being under the bed and Deepa screaming, "somebody clean the damn bed, it must be dusty!"
Live locations have their own challenges.
How is acting in a feature film different from a Netflix series?
There is a big difference. I feel series are a lot more work, physically. For this one especially, I was engaged for a far longer time, I could have easily done three films in the same time span; not that I regret it. It was definitely the correct decision to make purely in terms of the quality of work that we managed to produce – it is better than a lot of films. I've also always been fascinated by the Netflix world and the kind of stories they choose to tell, so for me it was a wonderful experience to collaborate with such amazing directors. Of course, it's a difficult process because it's the same material that you're exploring with three different directors, and you have to constantly align yourself with how they are thinking and how they see it but it's a great exercise for you in hindsight. It's a surreal experience both in terms of creativity and reach. If I do a film in India, it will reach x number of screens but Netflix is a global platform and I feel anybody sitting anywhere can watch it and find something to empathise with.
Text Priyanshi Jain