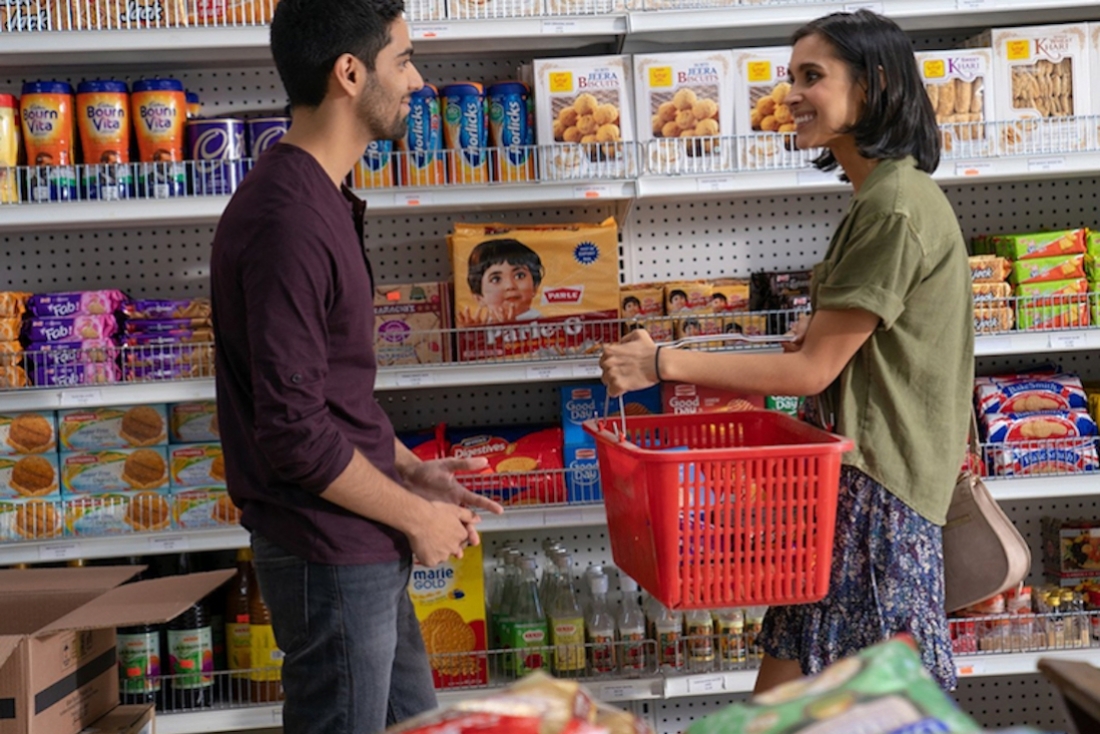 Filmmaker Geeta Malik started out in the West, unsure of her voice and not as confident in her craft. 'I remember when I was trying to make my first feature, Troublemaker, and people kept telling me to change the lead to a white person,' recalls Geeta. 'But I based Troublemaker on my own experience.' She started out at a time when people weren't as inclusive and compassionate in Hollywood. She has a fought a long battle, being an immigrant woman trying to make art in a place that doesn't fully resonate with the stories she wanted to tell. Geeta refused to be weeded out. Now, her films are only based on authentic experiences rather than the cliches of South Asian immigrant lives. They explore intersecting identities on a deeper level, with a touch of dry humour.
Her most recent work just had its premiere at the Tribeca Film Festival. A coming-of-age story, with the relationship of a mother and daughter at its center, the film 'explores the idea of getting behind the facade to live a more honest life,' says Geeta. The film received the acclaimed Academy Nicholl Fellowship in Screenwriting Award.
For Platform, Geeta spoke about her journey in filmmaking, themes she gravitates towards and what inspires her to continue making films, even when the indie films continue to meet challenges in Hollywood.
What were the aspirations growing up?
I grew up in Aurora, Colorado, as the stereotypical middle child between an older sister and a younger brother. My dad was a pilot, and my mom was a research scientist and then a high school science teacher. Both are now retired. I was pretty athletic and active through high school — I did martial arts, played volleyball — and I was in the orchestra where I played violin. But I was always most interested in telling stories. I was, and am, a voracious reader, and I was also always a writer. Throughout my childhood, I wrote poems, short stories, and plays. I think I always knew I wanted to be in the arts somehow, but it took a while to really figure out what exactly that would look like.
Do you remember what drew you to filmmaking in the first place?
Our family watched a wide variety of films when I was growing up — Bollywood, parallel cinema, European arthouse films, British comedies, slapstick films, Westerns. We were exposed to it all, and I loved it all, though it never honestly occurred to me that I could be a filmmaker myself. Like a good child of immigrants, I went to college for Electrical Engineering, but halfway through my degree, I realized I was absolutely miserable. I knew I had to pursue storytelling somehow. I switched my major to English, and in my final year, I took a screenwriting class that really set me on the path to become a filmmaker. I wanted to be in charge of translating my stories from the page to the screen, and so I decided to go to film school and learn everything I could about writing and directing.
What was the starting point for India Sweets and Spices?
The idea came from my own experiences growing up, going to dinner parties with my parents, and listening to all the aunties and uncles bragging about their amazing kids and jobs, constantly trying to one-up each other. There was a lot of support in the community, culturally, but also a lot of judgement. When I started writing the script, I just wanted to write a pure comedy, because these parties were absurd, hilarious and over-the-top. But as I wrote, I started trying to dig deeper into these characters and their motivations — what were they trying to prove? What were they trying to hide? And then, I became a mom myself, and the script evolved into more of a mother-daughter, coming-of-age story that explores that idea of getting behind the facade to live a more honest life.
Can you tell me a little about the casting process? This is Manisha Koirala's Hollywood debut. How did you come about casting her and others?
The casting process was a long and exhaustive one for most of the roles! We saw tapes of actors from all over the world, and our casting team contacted acting schools, colleges, festivals, and so on, to try and find the right actors, especially for the roles of the teen characters and some of supporting character roles. But I knew that I wanted Indian film actors for the roles of Sheila and Ranjit, the parents. I'm a huge fan of Bollywood films, and I think there's so much talent in the Indian film industry. One of our producers does a lot of work in India and knows the industry well, so when we were discussing various names for those two roles, he mentioned Manisha, and my head pretty much exploded. She's such an iconic actress, and she's starred in so many of my favourite films, so I was thrilled to get the script to her. After she read it, we talked on the phone and just sort of started getting to know each other, and it was a dream come true when she signed on. It was a similar process with Adil Hussain. I've admired his work for years, and he's such an incredibly talented and generous actor. I feel very lucky to have worked with both of them, as well as our entire cast.
What lies at the core of your filmmaking?
I tend to tell stories with a feminist streak running through them. I definitely gravitate towards stories that feature women and minorities. Those are the stories I want to continue telling, because it's very powerful to see faces like your own on-screen. I like movies that take big swings, that have a message but that also feel real and authentic. I think I have a natural inclination towards the absurd and comedy more than straight drama. I think the core of my filmmaking is optimism — taking and using my anger about something unfair in the world — and turning it into something hopeful, funny and uplifting. That's my goal, anyway!
Is there a film that changed your life or maybe impacted the way you view cinema?
There are several, but the two that really stand out to me are Mira Nair's Monsoon Wedding, and Justin Lin's Better Luck Tomorrow. Both of those films, and the filmmakers made me feel like there was room for someone like me in the industry. There was something magical about seeing minorities and women telling stories outside of the mainstream, and I wanted to do the same.
I feel it's very recent that Hollywood has started welcoming/appreciating South Asian stories. What were the challenges you faced when you started out?
Things have definitely changed since I graduated film school. I remember when I was trying to make my first feature, Troublemaker, and people kept telling me to change the lead to a white person. It didn't make sense to them — why tell a story about an Indian American girl if it wasn't all about her culture, and make it that much harder on myself to find funding, or a bankable 'mainstream' star? But I based Troublemaker on my own experience. I wanted to tell a different kind of story, that just happened to feature a brown woman in the lead. Lately, people seem somewhat more open to telling those different stories, and that's been a big change since my early days. That being said, the industry still has a long way to go. I continue to fight battles. I've won some of them, and lost a lot more. It's a constant struggle to explain my own individual experience to people, and to explain that we're not a monolith. There are constant microaggressions, constant 'othering', and then there are the more blatant things, where my voice is simply overridden and ignored.
How did and do you overcome it?
I speak up whenever I can, and if I feel I can't, or if I lose a battle, then I turn back to the work, and to try stay focused on why I wanted to become a filmmaker — to tell authentic stories in my own voice. I try to be a good, kind, collaborative human being, but I also stand up strong for my vision. When things get truly hard, I reach out to the wonderful community of fellow filmmakers, women and people of colour, whom I support and who support me. That community helps us feel that we're not alone in trying to navigate the system. I'm also always watching films and being inspired by other filmmakers. I continue to be inspired by Mira Nair, Gurinder Chadha, Deepa Mehta, Nisha Ganatra — filmmakers who are courageous and successful in staying true to their voices, despite all the challenges. I admire them and look to them as examples that it can be done, and that's a comfort.
You have two daughters; is there a message you would like to give them today?
Yes — don't let anyone tell you that you don't belong. I've been told that several times in my career, and even now, people will tell me to my face that I've only gotten where I am because I'm a woman and a minority. I'm here because I want to show my kids that my voice counts, and theirs do too.
Do you have any plans of bringing this film to India? Do you think the audience here will be able to relate to it?
Yes! It's a South Asian American story, but the themes are universal. Coming-of-age, seeing your parents in a new light, taking charge of your own identity, reconciling with your past — there are a lot of threads in this film that are about a universal experience, not only a diasporic one.
Lastly, are you working on anything new?
I'm writing a studio feature right now, writing my own spec features to direct, and developing a few TV shows! I like staying busy.
Text Hansika Lohani Mehtani
Date 14-07-2021