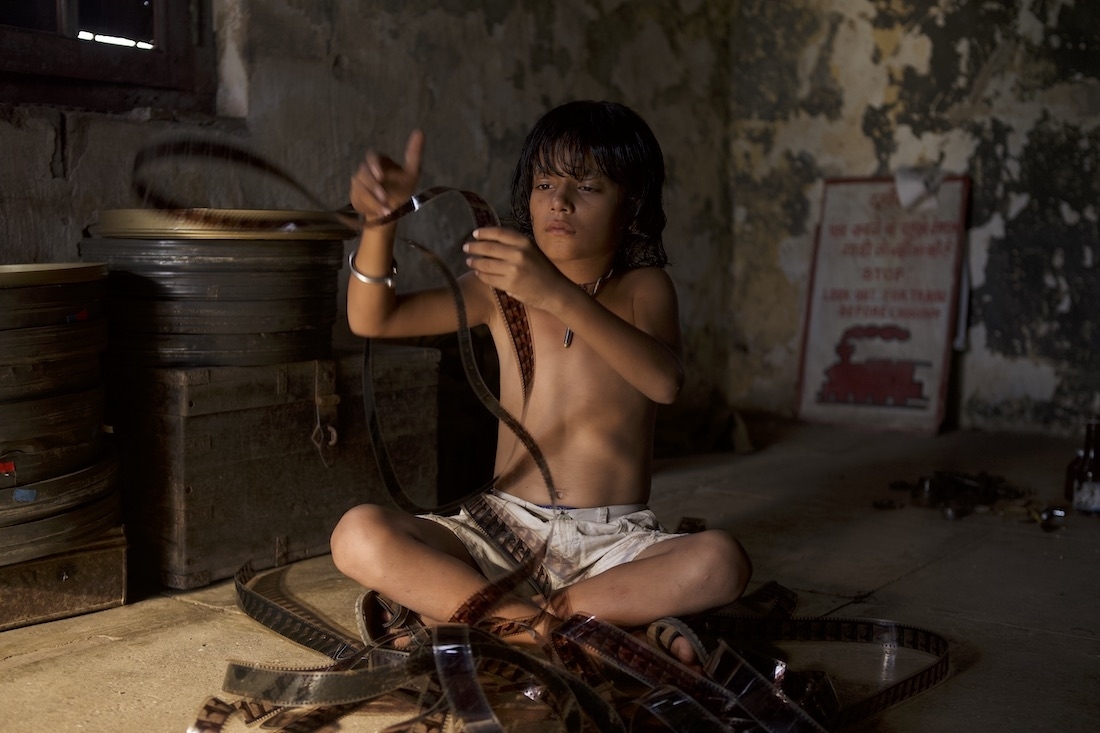 India's official entry for Oscars 2023
We revisit our conversation with filmmaker Pan Nalin on his film, Last Film Show, as it is now India's official entry for Oscars 2023.
My conversation with filmmaker Pan Nalin began with him recalling his very first memory of cinema. While living in the countryside in Gujarat, he was about eight or nine years old when he saw his first film in the theater. The movie he saw was a religious one, as his parents considered mainstream cinema immoral. However, the experience changed him completely. He reminisced about the whole encounter, from buying new clothes days ago and bragging to his friends about getting to go to a cinema hall, and taking a two-hour long train to reach there, to, being mesmerised by the size, the sound and visuals, getting intrigued by the projector light and the smoke emanating from it, and finally, admitting to his parents on the train-ride back home, that this is what he wanted to do -- he wanted to create cinema. Now, years later, Pan Nalin is undoubtedly one of the most well-known and prolific filmmakers in the world.

His new film, Last Film Show, is a culmination of his boundless love for the cinema. Partly autobiographical, Last Film Show is a simple yet astounding ode to the 35mm celluloid screen era. It traces the journey of a young boy Samay, and his relationship with films in a rapidly-changing world. It is set to have it world premiere at the Tribeca Film Festival this year. Normally, an American film, or a studio film, opens the Spotlight section of Tribeca Film Festival. However, Last Film Show is being touted as the perfect film to invite people to come back to the theaters and relive the enchanting experience.
More excerpts from my conversation with Pan Nalin about the fascinating film follow:
After all these years as a filmmaker, how would you sum up your journey?
I am a storyteller first, and cinema is my medium of expression. I am not the filmmaker who has a consistent style of filmmaking. Stories influence my work a lot and I reinvent myself with each story I make. When I was making Angry Indian Goddesses, there was no way I could have made it the way I made Samsara. The whole treatment of the two films was very different. Last Film Show, is also an example of how the time I am in and the story, influences the making of my films. Fifteen years ago, I did not make Last Film Show because back then it did not seem like an exceptional film to make. However, around 2010 and 2011, when hundreds of cinema halls were being shut across the country, and 35mm screens started disappearing, which made so many people I knew jobless, I recognised that this was the time to tell this story. With the pandemic, the theater experience has also now been completely replaced by streaming content online. For me, this change was very big, which pushed me to tell this story.
It is not about nostalgia, but a celebration of what cinema used to be. It also hit me hard a couple of years ago when the word cinema was getting replaced by the word content. I had to tell myself to embrace this change and realise that cinema was now going to be a niche category. So I felt that this was the right time to tell this story, of what happened to all these tools of dreaming, like the projectors, the 35mm celluloid, and so on.
Since the film is partly autobiographical, could you give us some insight into how you made Last Film Show?
I used to always keep notes whenever I would visit my family, who still live in the area where the film is shot. Every time, new memories would pop-up from my childhood. Then, I had a major internal conflict regarding talking about myself, telling my story and turning the camera towards me. We grew up poor, but when we were growing up, we didn't know we were poor. We really thought that we had a great and happy childhood. When I moved to the city, however, I realised that we were poor. So every note I tried turning into cinema, began to seem like poverty 'porn', if I may use that word. But that was not really my experience. The poverty in Kathiawad was very different. Everyone was so happy. People like to shut me up when I say all this, but my experience back then was all about people being together, helping each other and enjoying all the festivals, despite having almost nothing.
So I was truly reluctant in the beginning. But as I was travelling around the world, getting acquainted with different realities, and finally when cinema began to change, all these ideas that were churning within me had to find an outlet. I remember that, just like in the film, the projector operator of the cinema hall, with whom I would swap my lunch with in exchange for watching the films, he was out of a job. All of this pushed me to realise that there is a film to make. It had also been a while since I had made something so simple and innocent, without any added pretence. It is just a story with a couple of kids, living in the countryside, and what happens to them when they discover cinema.
There are many subtle homages to films and filmmakers in this work? Can you tell us a little bit about them?
The homages are both conscious and unconscious. There is one for the Lumière brothers, when the scene in black and white has a train coming towards us. I did not want to make any statement, or even want people to go out of the story. But the cinephiles would definitely get the context of it. Then, for a second, Samay is looking at the movie from the projection booth, and the light that reflects on his face forms a pattern of 2001: Space Odyssey. It happens only for a fraction of a second and then disappears. Or, the scene where Samay is looking at the flame of the matches, which is like the Lawrence of Arabia moment. Also, in the scenes where the three characters, Samay, his friend and the projector operator, are going back to their homes on a stolen railway trolley, while the sun has set, and they are all completely silent, I tried to evoke Tarkovsky. In his movie Stalker, there is a famous scene similar to this. Now, even if you don't know anything about all of these references, it won't really matter. But those who live, eat, drink and smell cinema, they will know and really enjoy these homages.
What was the most challenging part about making this film?
For a film like this, the challenging part is always the financing. Once I get the financing, I am pretty confident of my art and technique. But, unlike many other countries in the world, we don't have a system of public support for filmmakers in India. Like the CNC in France, British Film Institute or the American Film Institute, provide funds, subsidies or technicians, in India we don't have such organisations. You are instead taxed thirty-five percent when you make a film. It really broke our hearts. You cannot even expect any help from the government on top of all this. For instance, we use the railways stations and trains a lot in the film. It really broke our backs. We had to pay for every minute. The sad reality is that the Indian Railways would rather allow big Bollywood actors and productions to use all these locations for free, but not help independent productions. All of this forced us constantly to change our budget.
What do you hope the viewers take away from this film?
We are going through such a grim time, and somewhere I feel that our film is a little bit about hope. There is abundant use of nature in it and ingrained ideas regarding recycling, love for friends and family. I have no idea how it will be received. It was very tough to finish this film during the pandemic. But I hope people come out of it somewhat happy, and that for a couple of hours, they are taken back to the time of simplicity and innocence.
How have you been coping with the pandemic personally?
I am like a nomad so I don't like to be in one place for too long, and I have had to fight a lot to keep moving. Right now I am in Mexico City because this was the only way for me to go and attend the Tribeca Film Festival, by staying here in quarantine for fourteen days. Luckily, we were in post-production with Last Film Show when the lockdown hit. We had our ups and downs though. The first hundred days were very tough for me. At some point, I became very frustrated, and while venting we decided to stop and make a film called The Tiniest Invisible Piece of Shit instead. We worked about a month on it and put together a six-minute film. You can look it up on YouTube. It became so popular as well. Now, this is where cinema helps. I believe that with our current situation, this is a great opportunity for the entire humanity to unlearn at every level.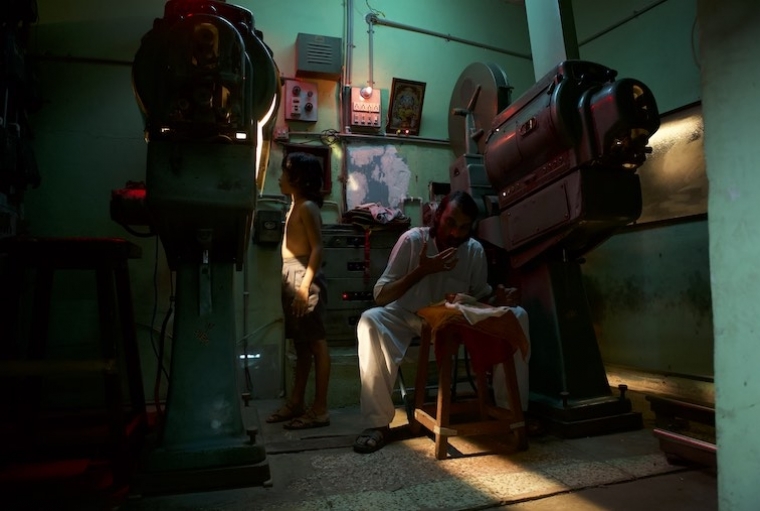 Bhavin Rabari ;Bhavesh Shrimali
Lastly, what are you working on next?
The next is driven by this pandemic as well. I have spent this time developing and writing. There are two projects, one based in India, a Hindi-language feature. The other is with a producer in Los Angeles, which is a martial-arts driven trilogy. I don't know if it'll actually get made because it is so expensive. It'll be a big dream come true. As a filmmaker, there is also a new tool in front of me, which is the OTT. I am also wondering and understanding how to use these streaming platforms, and just trying to adapt to the new normal world.
Text Nidhi Verma
Date 11-06-2021