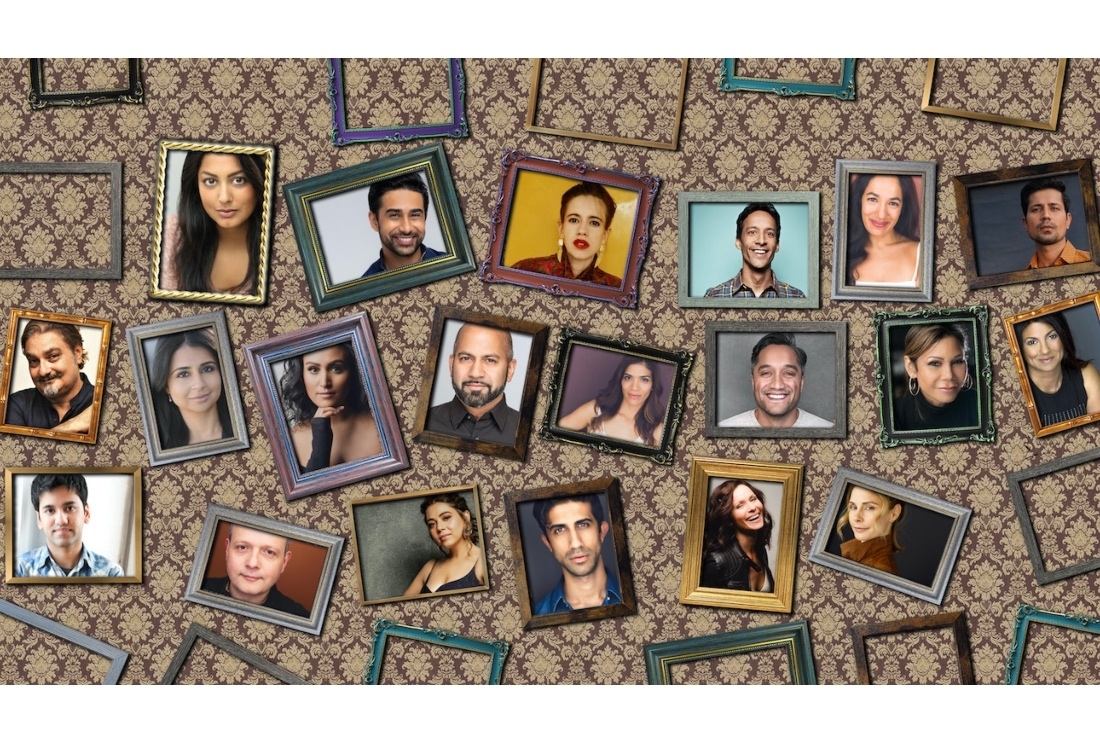 Islands of Contentment
Rahul V. Chittella
'Islands of Contentment is a moving meditation comprising thirteen monologues. Each monologue is an elegy, but to relationships. Each monologue depicts the quiet, unspoken moments that occur in long-term relationships. We've spent so much time at home since last year and these monologues are so prescient because they really magnify the daily struggles, joys and even embarrassments of being in a partnership,' says Rahul V. Chittella. The filmmaker, along with his creative partner Arpita Mukherjee and writer Dipti Bramhandkar, has created this unique conceptual theatrical experience.
We speak with Rahul to know more about his filmmaking and the project.
Before we begin talking about Islands of Contentment, I would like to know a little about you. When did your interest in films start?
It's funny how it all began. When I was in school, we were expected to memorise our Hindi literature novels and I used to find it very difficult. Very randomly, one day, I took one of the novels (I think it was called Naya Rasta), started rewriting the text as dialogues between characters and recorded them on my Walkman. I used different voices and also played some random background music on my mini-keyboard. I'm sure it must've been terrible but my sister heard this and suggested that I should think about going to the Film and Television Institute of India. And, I just found that random idea very fascinating. Ever since, it has been an exciting journey!
What inspires you to make movies?
I've always been attracted more to the story and characters than the format or the technique. Of course style is important, but that can only flourish if your story and characters are well baked, and also honest. Mira Nair's films have inspired me immensely. I naively decided to go to New York City to study film, because she lives there and I thought I'll figure my way out and work with her, which luckily I did and continue to for over a decade now. But, there are so many filmmakers whose voices inspire you to search for your own. Zoya Akhtar is one such filmmaker I deeply admire and respect. She has a very unique and inspiring voice. I feel lucky that I got to work with her on a project a few years ago.
But, at the end of it all, life lends itself as the biggest inspiration to tell stories. Some random or specific moment, incident, character, thought gets you so addicted to it that you want to explore it further, and that's how stories and films evolve.
Islands of Contentment has a very interesting concept. Can you tell us about the project and how it was conceived?
Arpita Mukherjee, who is my creative partner for over five years now, is the artistic director of a fantastic South Asian theatre company in NYC called Hypokrit Productions. Dipti Bramhandkar, the playwright, had written thirteen monologues about relationships and had asked Arpita's company to produce them. Arpita shared the script with me and asked if I'd be interested in directing some of them. I had never directed a play but I'm producing Mira Nair's Monsoon Wedding Musical, which is also written by Arpita, and I found the process very fascinating. It is very different from film in technique, yet similar in its objective. I jumped at the offer but I wanted to cast actors from India, whom I loved. So, I reached out to friends and artists that I had admired over the years and eventually directed five of the thirteen monologues with Suraj Sharma, Kalki Koechlin, Sumeet Vyas, Maanvi Gagroo and Vinay Pathak.
Each monologue is about eight minutes long and about relationships. It was interesting to create a backstory and intention for the present moment in which the text is written, so the audience can hopefully get a glimpse of the character's lives so far, and hopefully wonder where they'd go from here.
L: Kalki Koechlin
R: Vinay Pathak
What was your curatorial process for the artists?
Pure greed. I wanted to work with these actors and such projects just make it possible to collaborate and create something exciting together. Suraj and I are working on a feature film that I'd be directing later this year, so we thought that this would be a good way to kickstart our journey. Sumeet and Maanvi had loved my film Azaad and we've been wanting to work on something for a long time. Vinay and I have been friends because I produced a film directed by Mira in which he acted. I had never met or worked with Kalki but she's just such a rare and fantastic artist and everybody loves her! I reached out to all of them and explained the project and my idea of treating this as an amalgamation of theatre and film, and all of them were onboard instantly. It's been a lot of fun and a liberating experience, especially during such testing times.
Why thirteen monologues and not more or less?
It was Dipti and Arpita's choice to select thirteen monologues for this season. Hopefully there will be more seasons with fresh monologues in the future.
There is both live and pre-filmed content — how are you segregating the two performances?
Arpita is directing the live performances while I've directed the pre-filmed content. But, we've filmed it all in one take, with the camera being static in most cases. So, the idea was to set the frame and have the actors use the space to move around and deliver the text, pretty much like in a live performance, but embracing the idea that this would be watched on a screen, so it is also cinema. Hopefully, when you see it all, you'd forget that some are live and some are pre-filmed, and they'd all look seamless.
We are going through an extremely difficult time world over and the Arts has given us some respite amidst this chaos. What were the challenges you faced with Islands of Contentment?
To begin with, it was a challenge to direct these actors on Zoom. All the heads of departments were with me on the Zoom call, but my cinematographer, Eeshit Narain and I had to pretty much lean on the actors to do it all. While on a real film set, the actors would just come and perform their lines and there would've been other crew members to take care of every minute detail, here we had to have the actors do it all — right from moving the couch, propping up the frame, lighting the shot, recording the audio separately on the laptop, to filming on the cell phone, exporting it and uploading it for us to review. And, of course, acting amidst all of this! I think it surely would've been harder on the actors, but then, the idea was to have fun with this project. So, all the actors came onboard with that intention and we had a blast creating.
What does change look like in your industry?
Hopefully people have become more empathetic. It continues to be a stressful time for the industry. It is a challenge, creating with limitations because creative energies are not limitless. It can be an exhausting time to constantly have your shoots stalled, pretty much be confined in your own space and not knowing when this will all fade out. But, there has always been solidarity in the industry and I think over the last few months, specifically, people have gotten closer to help each other out. I know there might be a lot of concepts being churned out about covid and lockdown, but I hope there'll be more stories about love and joy because we need that the most at this point, to get past this difficult time.
In the last year what has been your biggest learning?
To be prepared to surrender to the unknown. You could be really meticulous and plan everything to the minutest detail, but you have to be prepared that things might not go the way you've envisioned. There's really no time (nor worth) crying over things not going your way. All you have is this one life to live and love, so make the most of it without being too harsh on yourself (and others).
Lastly, as a filmmaker, what kind of stories do you want to tell and be a part of?
Relationship dramas are what I'm most interested in, be it in any setting or backdrop. My next project is a feature film set in New Delhi that explores the meaning of family and home in current times — the only two things that have ever mattered, even more so now. At the end of the day, stories are nothing but human tales of emotions.
Text Shruti Kapur Malhotra
Date 17-05-2021