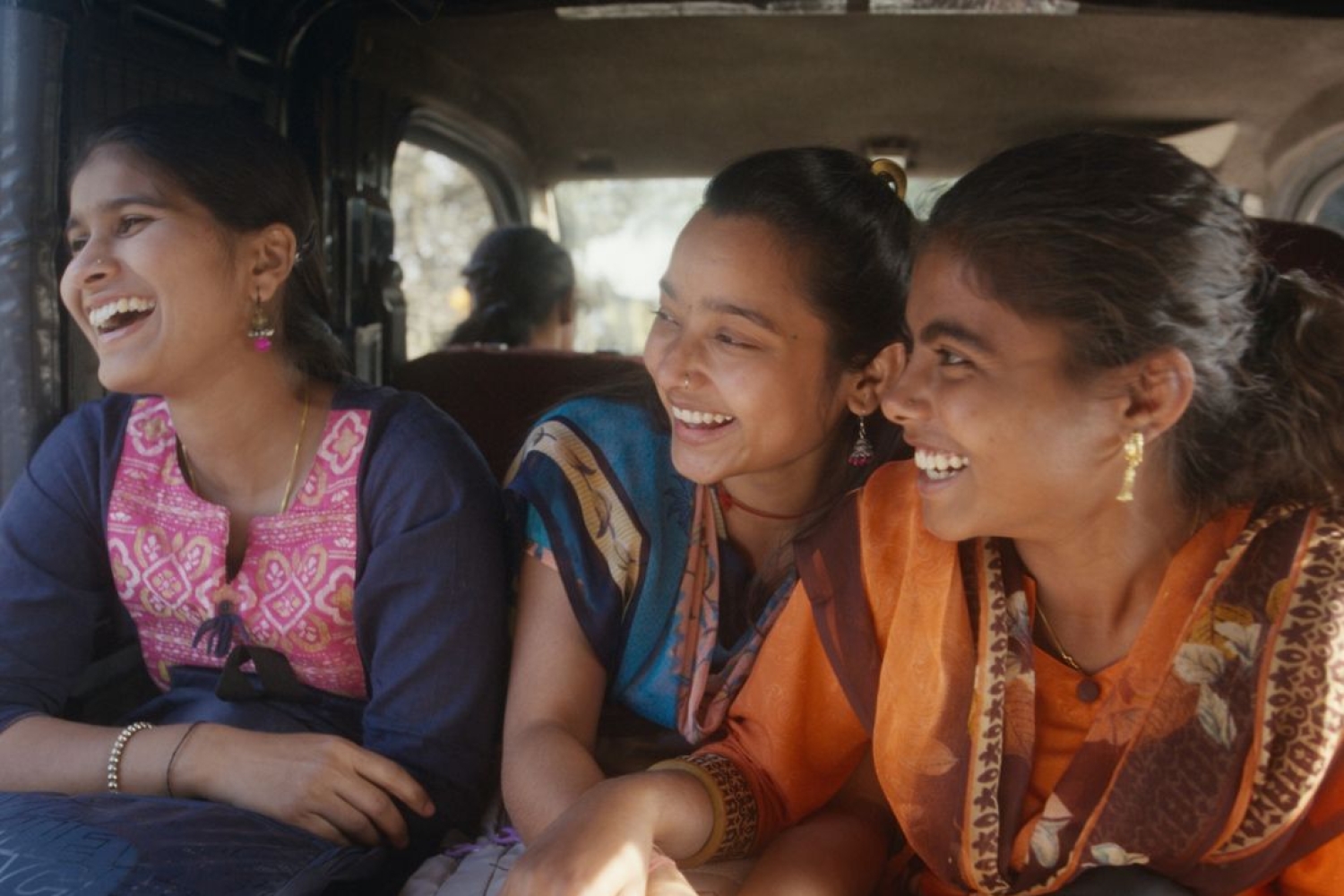 Jayant Digambar
Sthal (A Match)
Jayant Digambar comes from a small town called Dongargaon in Maharashtra. His humble beginnings were punctuated by a few core memories that have actually shaped the way of his life. First was his love for the arts that he put on the back burner to convince his conventional family but later moved to Bombay after reflecting on his choices. The other memory was seeing his sisters go through patriarchal arrange marriage setups to find a suitable boy. This is where the seed of his debut film was sown.
Jayant's debut film, Sthal (A Match), is set in his native village and delves into the intricacies of arranged marriages in rural India, shedding light on deeply ingrained societal issues. Jayant's journey from a small- town upbringing to a filmmaker with a unique voice underscores the power of following one's passion and persevering against the odds — a journey marked by cre- ativity, determination, and a commitment to storytelling.

THE SUBJECT
I had a couple of scripts that almost came to the brink of getting made but Sthal was destined to be my debut film. Being the youngest of four siblings, I saw my sisters going through the arrange marriage process as I grew up but the idea for this particular film crystallised when I accom- panied my cousin for one such 'Match' meeting. It was a typical interview kind of scenario, where a group of men make a young girl sit in the centre, on a stool and ask her questions, starting from her name to her height and many more. I kept wondering what might be going on in her head as she sat there answering.
With the kind of pressure the parents of a girl go through, societal expectations and more, I don't think the girls are making a 'choice' and opting for marriages over their personal aspirations, be it academics or a career. It's rather their conditioning and parental pressure that they almost succumb to. It may not be true for all girls but is definitely true for many in my view. Most parents from middle-class families think that money on a daughter's education goes to waste because eventually she is going to get married and manage the home.
MUSIC & VISUAL AESTHETIC CHOICES
To make the film more real and authentic, I tried to use as many 'real' elements in the film as I could, including in the music. In weddings in Maharashtra, a traditional Haldi song Jatyawarchya Ovya is always sung by a group of women as they sit grinding the turmeric on a stone grinder or chakki. I also used an instrument called Dayka, that is played by musicians who recount tales remem- bering the family's deity and their ancestors. I also used a local wedding brass band that is an inseparable part of the wedding procession or baraat. On the other hand, to show the aspirations of the characters, I used strains of Western music like a waltz. So overall, the music in the film is a blend of the traditional folk music of the region and Western music.
To capture the authenticity and rawness of the lives, I chose to shoot on real locations with real people from the village as cast, all non-actors. By doing so, I sought to create an immersive experience that allows viewers to connect to the characters at a deeper and more emotional level.

This is an exclusive excerpt from our October EZ. To read the entire article and more such pieces, follow the link here.

Words Hansika Lohani
Date 08.11.2023