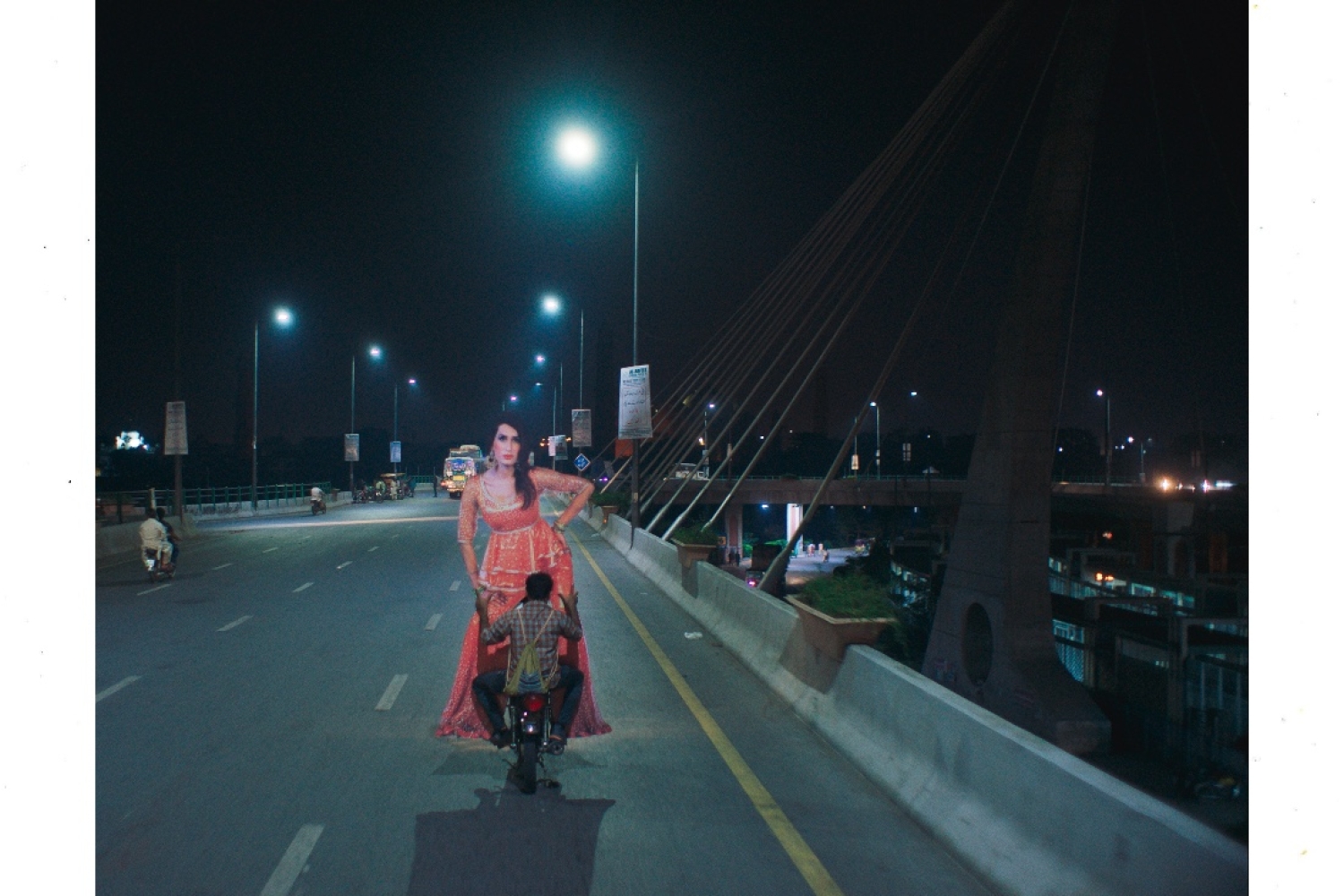 Saim Sadiq grew up in the '90s in Lahore, Pakistan. Living in a patriarchal world for many years obviously had an impact on him, especially on his perception of gender. "I was always the kid who was not masculine enough and was a bit feminine. I was mocked for it. And then, after a while, I just turned around and told myself it doesn't matter. I became immune to it." The roots of his debut film, Joyland, are very much embedded in his childhood. "Observational roots and emotional roots in certain things I've felt at certain points. And I wanted the film to give that experience," he says. Joyland is very special to Saim for many other reasons as well — it's the first Pakistani film to ever go to Cannes and also win the Jury Prize in Un Certain Regard category at the festival. Many joyous firsts recently occurred for the millennial filmmaker, who is just getting started. He broke down the film and his process for us.
JOYLAND
It's a film about a family that is seeped in patriarchy, but they are also, at the same time, defying it unknowingly in small, certain ways. And then, one member of the family, who is the youngest son, gets a job and starts falling in love with a trans girl and we see how that starts shaping his life. The entire family, unknowingly and in subconscious and conscious ways, has a slightly different outlook towards sexual desire.
CONUNDRUMS AND CASTING
Directing was the easiest thing out of all the other things needed to make the film. Directing for me is the nicest part of the process. It's the most exciting part. I'm mostcomfortable with just being on set, with the actors and the camera. But yes, raising money for the film was difficult. Convincing the American production companies to putmoney in a Punjabi language film set in Pakistan, which doesn't even have a real industry so to speak, was really difficult. None of them had ever seen Pakistani films or heard of them.

But they liked the story. For the cast, I auditioned so many people for just a few roles. Even big actors from Pakistan. There was a guy who I got after five hundred auditions. And I found this one guy who I really liked for the part and he was so excited to do it but was nervous to take up a script like Joyland. I appreciated the honesty. But that was the time where I thought whether I'll ever find a guy who will be liberal and open enough to take it up as a character. Even with the female cast, there were people who said no and it was tough because they all liked the film but eventually were unsure if they wanted to take the risk. So it was really like, in a country of approximately twenty-five crore people, I couldn't find one guy and one girl willing to do the film.
GENDER DISPARITY, PATRIARCHY AND OTHER TABOOS
These were the things that I had to explore in my first film. Your first film is always far more personal because with your debut work, there is this need to make that film. And then your actual career begins after the first film. So I don't think I'll always necessarily make films about this, because it is largely out of my system now. I want to do other things. I'm interested in many other things about the world. This film was an exploration. And also to promote being non-judgemental towards the conservative people who are the protagonists of the film. It's about a very conservative family, and I didn't want to look down on them. I think as South Asians of our generation, we have seen certain representations of female and male characters, and that comes inherently.

This article is an all exlcusive from our July EZ. To read more such articles, follow the link here.

Text Hansika Lohani Mehtani
Date 20-08-2022