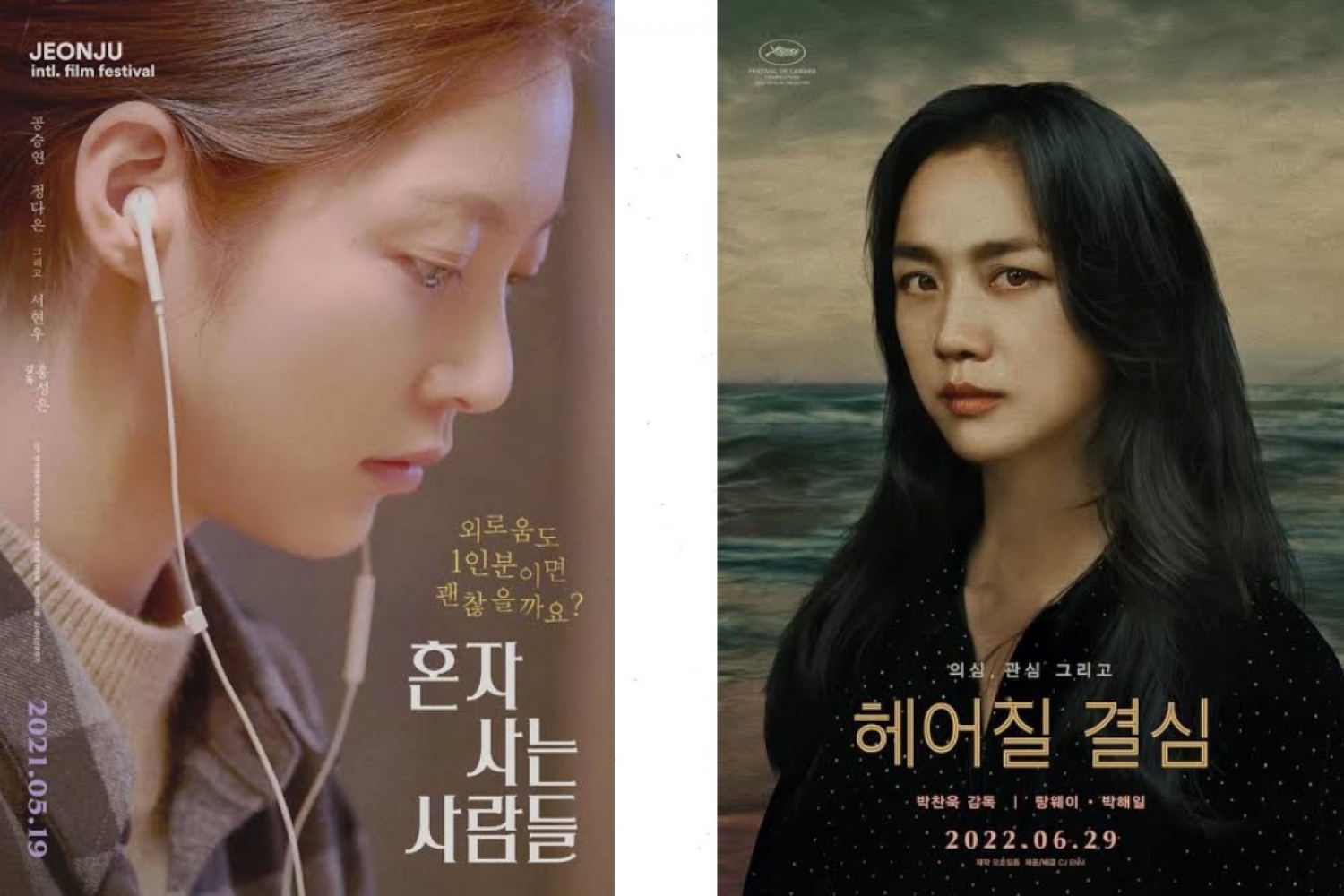 The Korean entertainment wave has taken the world by storm, with people rooting for Korean music, cinema and fashion equally. Korean cinema majorly encompasses the films and dramas made in South Korea. Films like Oldboy (2003), The Host (2006), Train to Busan (2016) and the Bong Joon-ho's Parasite, are some Korean movies which made their mark among the international audiences. So, we have put together a list of Korean cinema titles which will be available for streaming on MUBI this year.
Decision to leave
A crime- thriller with a hint of romance, this is a gripping masterpiece by Park Chan-wook, director of Oldboy and The Handmaiden. Making this his third prize-winning film at Cannes, it is a must-watch for mystery lovers. The movie begins as a murder investigation on a mountain and turns into the story of the detective falling for the deceased's wife, who is also a prime suspect.
Life Is But A Dream
Shot entirely on an iPhone 13 Pro, this short film is surprisingly not Park Chan-wook's first film shot on a phone. The movie incorporates aspects of Madanggeuk, a traditional Korean outdoor play format, as well as the Pansori musical storytelling technique. A fantasy tale of love, music and martial arts, this movie is a psychedelic take on the traditional style of Korean storytelling.
Broker
Directed and written by Hirokazu Kore-Eda, the movie stars Parasite's Song Kang-ho, and was selected to compete for the Palme d'Or at the 2022 Cannes Film Festival. It ended up winning Ecumenical Jury Award and the Best Actor Award. Two men, who run an illegal baby stealing business by stealing babies from the local church's baby boxes, are accompanied on a journey by a young mother who comes back after abandoning her child, to interview the baby's potential adoptive parents.
Aloners
A directorial feature debut by Hong Sung-eun and acting feature film debut by Gong Seung-yeon, the movie delves into the life of a solitary woman who had to re-evaluate her isolated existence after her neighbour dies alone in his apartment. Accounting for one-third of total homes in Seoul, the movie addresses the phenomenon of holojok, people who prefer to be left alone in single-person households.
The Novelist's Film
A short film on human interactions and nothing specifically profound to say, this Hong Sang-soo film is basically a footnote to his previous works. Mostly shot in black and white, the movie offers an insight into an artist's mind and the persistent validation that it seeks with the worries of creative collaborations.

We have partnered with MUBI to bring you three months of great cinema for free. You can watch more Korean cinema, via this link.
Text Samridhi Singh
Date 28-06-2022