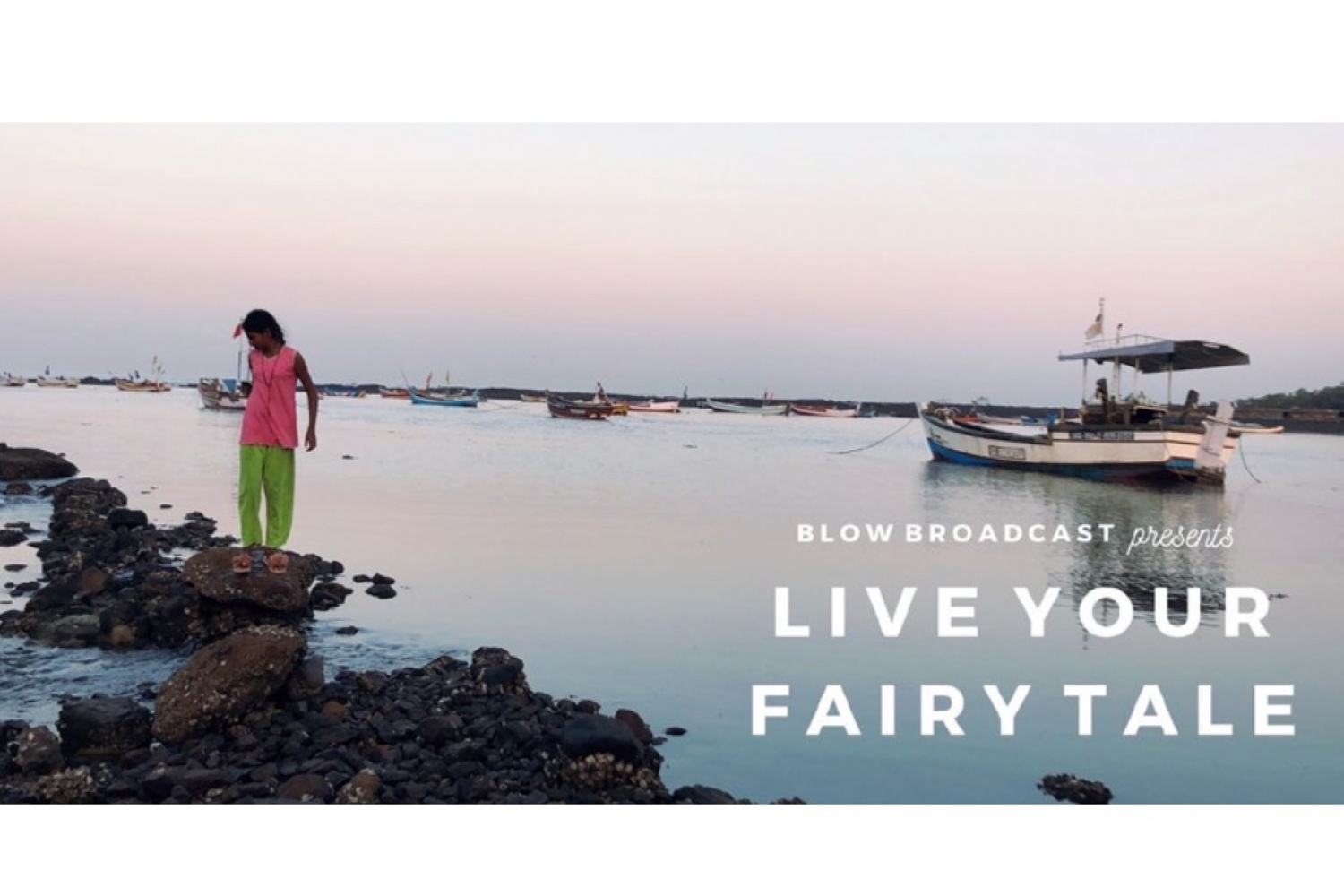 Live Your Fairytale
Arsala Qureishi
"Independent filmmakers like me have one powerful tool — freedom. We might not have big budgets or big names, but because of self preservation, we have freedom. My first film, The Unforgettable, was heralded as a trailblazer and considered ahead of its time. But it wasn't a success in India when it released theatrically. My second film as a writer, Angry Indian Goddesses, is on its way of becoming a cult classic. Live Your Fairytale is giving us unprecedented love and acclaim. I'm happy to tell diverse and impactful stories. Finally, I think I've found my uninhibited spirit and I want it to express itself," says filmmaker Arsala Qureishi. Her most recent short film, Live Your Fairytale, tells a warm and inspiring story, that leaves you feeling love, hope and compassion. It revolves around Maleesha, a slum girl and her friends, and their experience of eating in a restaurant for the very first time. While this is the basic premise of the film, there are many layers that touch upon various emotions. The filmmaker lets us in on her tryst with films and Maleesha.
FIRST MEMORY OF FILM
I remember as a small kid, being obsessed with Bollywood and Amitabh Bachchan, and both compounded to me being sent away to a boarding school in Switzerland. Once in Switzerland, another dimension of cinema inadvertently opened for me. For our weekly film nights, I remember going to Roger Moore's (James Bond) house to watch The Little Prince. Roger Moore's son Christian studied in our boarding school, so all the children from our school were regularly invited to his chic chalet in Gstaad to watch films. Roger Moore used to regularly come to our school in his swanky convertible to pick up his son, and although as a five-year-old I didn't realise the magnitude of his persona, the words Hollywood and James Bond left an impact upon me.
HUMAN STORIES
The kind of films I'd like to associate myself with now are human stories. I believe that language and culture are recent phenomena and at times do not have the gravitas to express thought in the most precise manner. Cinema, which excavates the human condition or reveals to us why we are alive and what's worth living for, is always the template of my choice as audience and as a filmmaker. The themes I like to explore through my work are mortality, meaning, metaphysical, randomness, identity, choices, and memory. My company Blow Broadcast, which I've started with my partner Jas Sagu, is invested in human stories. Our tagline is "Human Through Art" and we chase human stories that allude both to the stigma and beauty of life. We want to pursue human stories that inspire a conversation of compassion. We are flawed human beings, trying to expand our human experience through art. Our art is an extension of our humanity.
LIVE YOUR FAIRYTALE
The inspiration for this short film was this magical real-life story, of which we were a part. A Hollywood actor flies down to India to launch a music video. The world goes under a lockdown, he can't fly back to his country and during his stay in Mumbai, he discovers a beautiful slum girl who believes she is a princess. Of course, the fact that the Hollywood actor came down to India to launch our music video makes it personal in the higher arc of the story. One has to be privileged to find themselves attached to a story of hope and glory in the midst of a global pandemic.
THE PROCESS
The most extraordinary part of the process in Live Your Fairytale, is its randomness. The first time we met Maleesha Kharwa, we wanted to document it. The film you see is the actual recording of the day we met her and her friends. We didn't go out with the intention of making a film, we just wanted to document a different day in the lives of these children. We were happy to capture endearing moments of happiness, joy, and thrill. We call them "Disney Moments". It is impossible to write a script that is driven by raw and first-time emotions. We were lucky to be observationists with a camera. That was the only objective — to keep the camera rolling, not knowing where this might lead us. When I came back home, I realized that we might have something astonishing at hand.
THE NEW NORMAL
The metaphysical always intrigued me. I was always lean- ing into the direction of isolation. To find expression, we must spend time with ourselves. I can safely say that I enjoy my company and the pandemic has taught a lot of people to tolerate themselves. Professionally, I think it's time for alternative voices to be heard. It's time for artists like me to find our platform and voice. We can't remain trapped in the mental coordinates of a world that no longer exists — our life and art will have to depict some semblance of reality, or it won't be relatable. We are living in historic times, our response must be lucid and synchro- nized with the times. My new normal mantra is slow down to accelerate your life

This is an all exclusive from our August EZ. To read more such articles follow the link here.

Date 15-09-2021