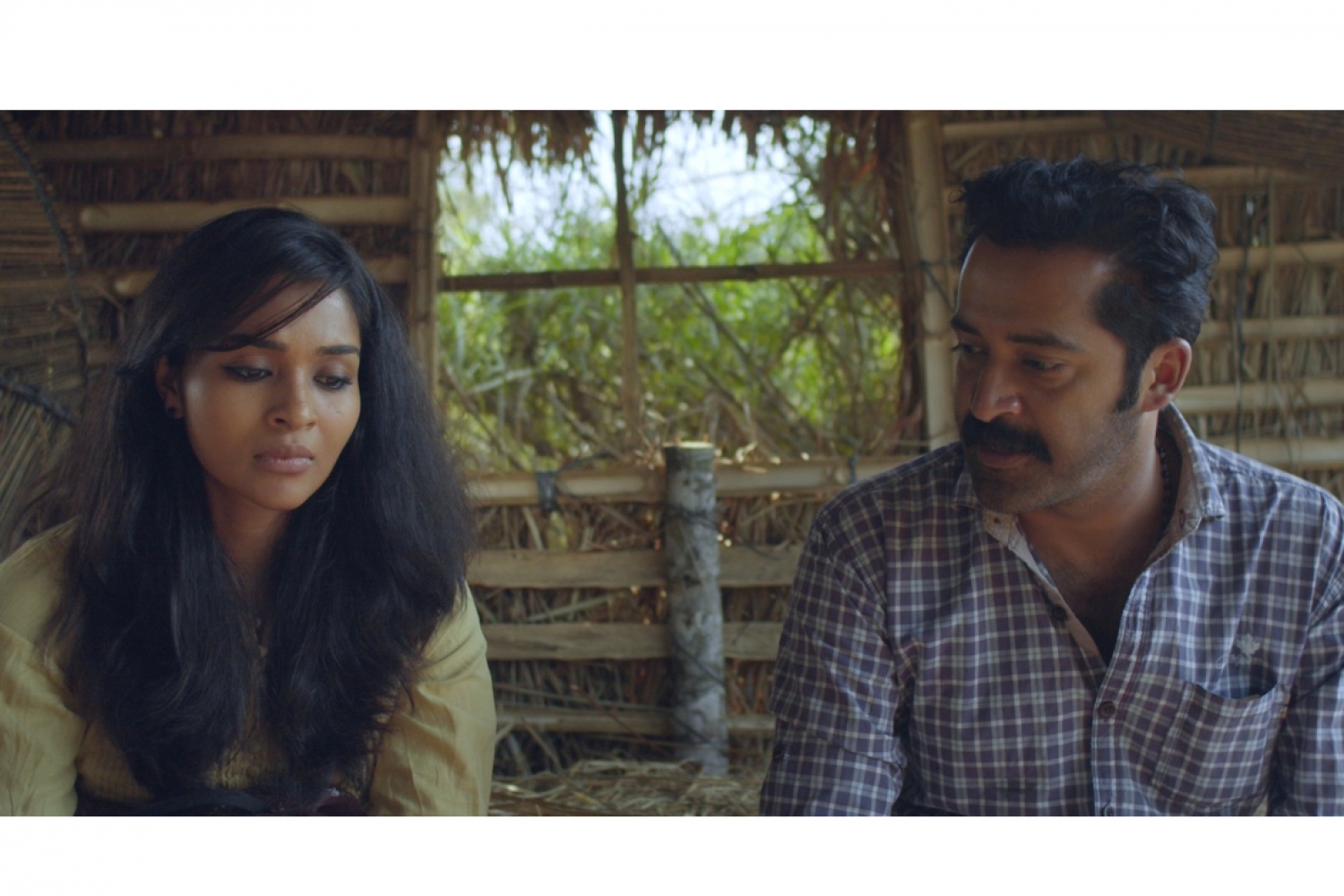 While debut filmmaker Nithin Lukose began his journey in the film industry as a sound designer, he always knew that he would eventually make his own films. "While you are studying at FTII, they teach you all aspects of filmmaking. Professionally, I ventured out first as a sound designer, but I was always interested in writing for films and making some of my own," he tells me. Some of his notable works as a sound designer include Thithi (2015), for which he won the Golden Leopard Award at the Locarno International Film Festival, and Dibakar Banerjee's recent film, Sandeep Aur Pinky Faraar, amongst many others. Marking a brilliant new step in his filmmaking journey, his debut film in Malayalam language, PAKA (River of Blood), both written and directed by him,was premiered at the prestigious Toronto International Film Festival this year.
Based in North Kerala — in Nithin's hometown — the film was shaped by the filmmaker's memories while growing up. "My inspiration was Wayanad — the space, the people and the culture. When I finally sat down to write my own film, I realised that I wanted to tell stories from the place I belong," he explains. This urge to tell a regional story with universal themes led to PAKA, a film about two feuding families, embroiled in a legacy of vengeance and violence. As two members of the families, Johnny and Anna fall in love and endeavour to transcend the turmoil, the film moves forward in a propulsive fashion, saturated with vehement belligerence.
Nithin began writing the script back in 2019, and since then, the film has seen a long journey. He tells me more about the process, "Throughout the production we had to figure out a lot of things locally as I knew the locations I wanted to use beforehand. We even created some equipment locally while shooting. Then the pandemic delayed our post-production by a lot. However, the col- laboration with friends from FTII, family and the villagers, made it worthwhile." Many other challenges came along the way as well, like having to work with a cast consisting mainly of non-actors, lack of funds and having to re-shoot many scenes, but Nithin chalks it all upto the fact that filmmaking is a tough undertaking and it all comes together one way or another. For Nithin however, things came together quite remarkably as PAKA won the best film at NFDC Film Bazaar's Work In Progress Lab in 2020, before being selected for TIFF this year.
In terms of his creative influences, the filmmaker credits his storytelling skills to his grandmother, who told him many stories about the place he was living in while growing up. There are also many influences of the texts Nithin read during his formative years and the films and cinematic movements he was made aware of during his time at FTII. For instance, he asserts that the viewers will find some bigger thematic references to Mahabharata in the film. Another important aspect that guided his filmmaking was a question he shares on a parting note, "It is about the meaninglessness of human life and all this violence. It is happening all over the world. Why are you all fighting and killing each other? There is a character in the film, a god-like figure who is sitting on the side of the river and watching the events unfold. He is a dead man, who is watching the things he had to go through as well while he was alive. So while you are alive, you get involved in all this aggression and animosity, but when you're dead, you find yourself laughing at all the same things from a distance. Why? This was the question I was asking throughout the making of the film."

This article is an all exclusive from our September EZ. To read more such articles follow the link here.

Text Nidhi Verma
Date 01-10-2021