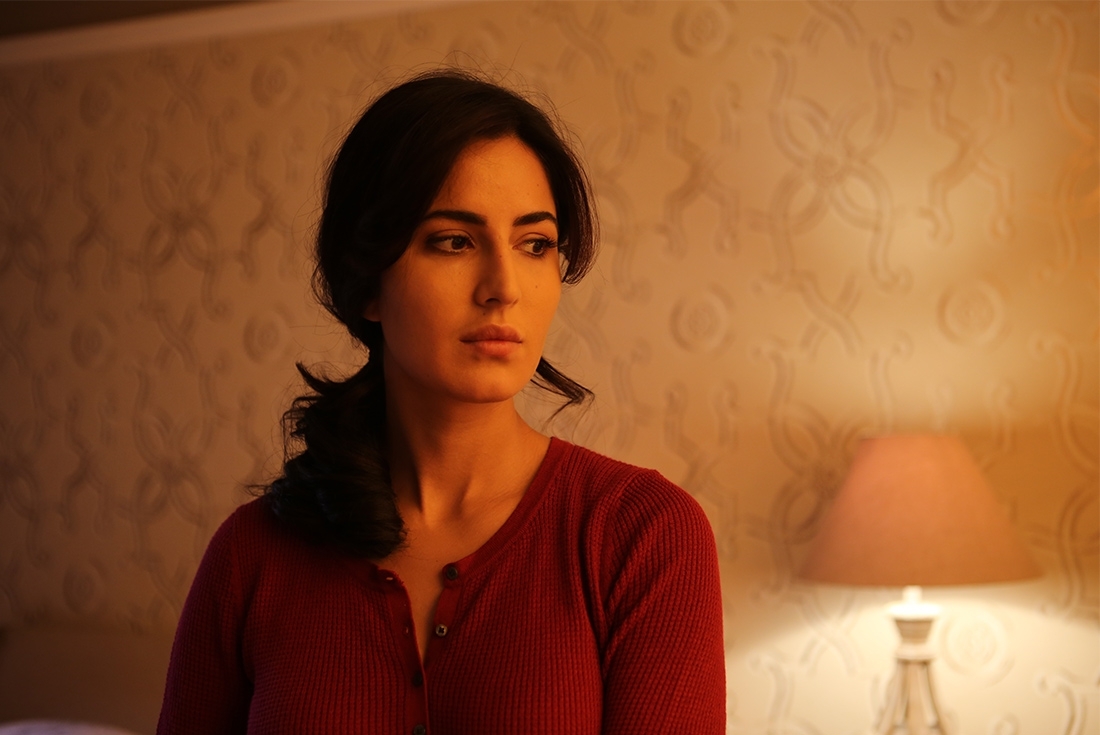 Passion Play
Katrina Kaif
I reached Mumbai and was greeted by torrential rain and unfriendly flooded streets. It was a day filled with chaos and setbacks and so my interview with one of the industry's most grounded, passionate and focused actors, Katrina Kaif, also got delayed. By the time I sat in her car to do the interview as that was the only venue and time she had, it was 12 at night. A full day of work, rehearsals, dubbing and fittings later Katrina was still forthcoming and all smiles. In my mind I was applauding her dedication and earnestness to the job that she took up 15 years ago. Having achieved all her targets that she set for herself in the modelling world, she realized she had nothing else to gain from the profession, and it was then that she began looking at scripts and 35mm. After a few films she really understood the art of acting and found herself drawn passionately towards it. 'The industry I have chosen is very fast; you have to learn to be tough, to be strong, not take things personally and you need to be hardworking and driven. That's honestly what I have done in the last few years. I have really driven and pushed myself. How good, bad or talented you are is all debatable, but if you are not passionate you will not last.' That's exactly what all her directors say about her—they talk about her zeal and perseverance. And that hard work and talent translates on screen.

How do you decide on a film?
Most of the films I have chosen in the last seven to eight years have been really ambitious for me in some way or the other…like Dhoom 3, where I knew the ambition I had set for the songs, and I think we achieved that. I think most of the time my reasons for doing the film becomes the scale of ambition. That's how I choose it.
How much of your own reality do you take to each film?
I think for every actor, the emotion they put in needs to come from somewhere. Either it's something you have seen, or something you have experienced or felt yourself. So of course, in every film you do there is a huge part of you; you end up using your own emotions as resources. For most films, I definitely recall lots of my own experiences from some place or the other.

Has dance always been an integral part of your life?
I don't know who mentioned this—I think it was Siddharth while shooting Baar Baar Dekho—that in life you have to do something for a number of days before you can say that is what you want to do or are passionate about. So when it comes to dance, I was never as passionate about it as I am today. I danced for days until I realised where my space was, and I think that it had a lot to do with Bosco and a little bit also to do with Farah Khan and Geeta and her team purely because they took the effort to see what I had and what I didn't know yet. It has a lot to do with training as well. Because somewhere, it has to be there inside you…you have to have it for sure. And also, I have put in that many hours. If I had to calculate the hours it'll be endless, whether it would be with my Kathak classes for two years or whether it is now, with all my accumulated rehearsals.