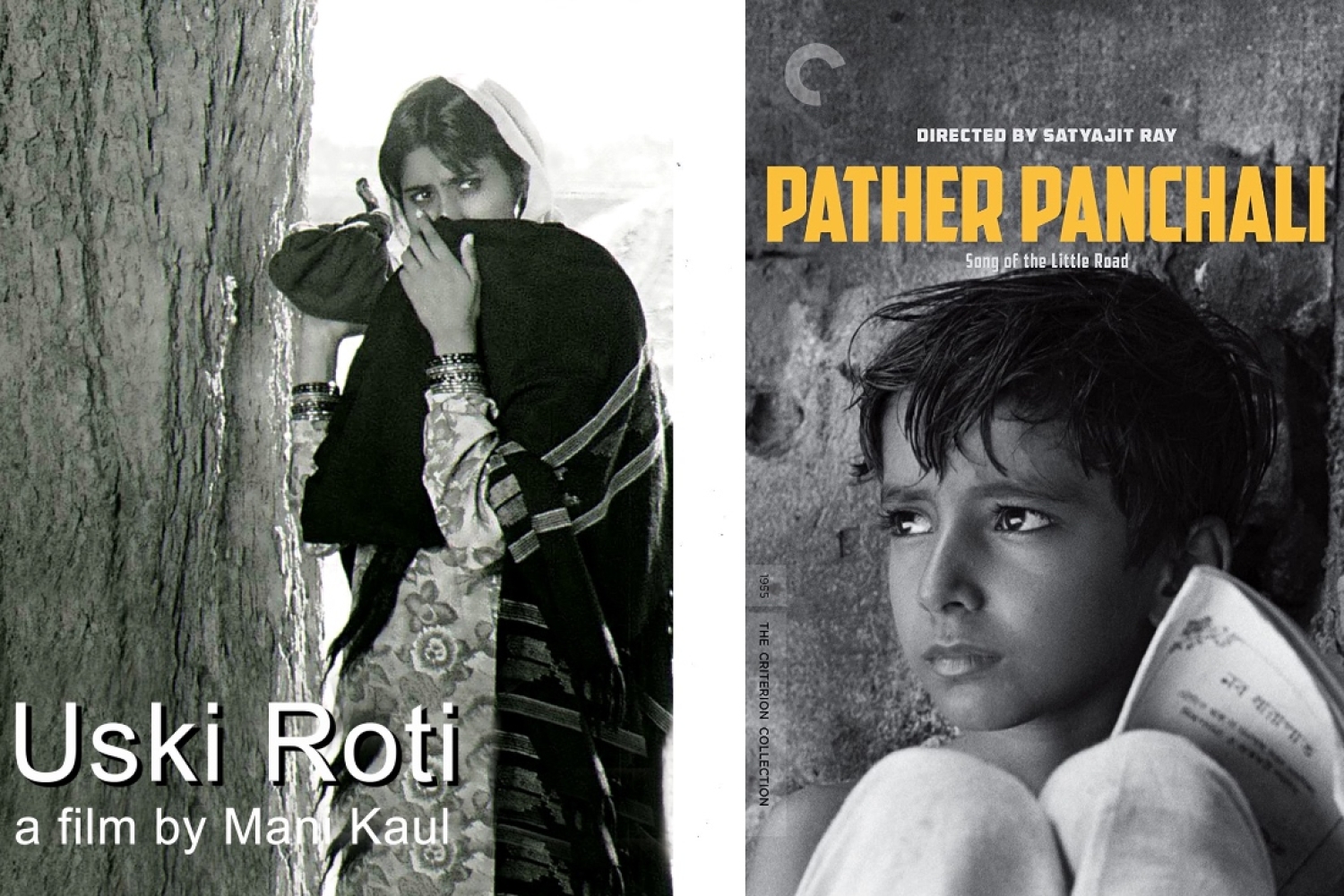 Pathbreaking Debut Films of Celebrated Filmmakers
In the history of cinematic endeavours, many creations and creators have stumped the audiences. It is a given with the arts that every once a while, a talented individual steps forward and, with their very first few steps, breaks new ground. At Platform, our pursuit to feature such talent often makes us look back at the masters and take inspiration from their pathbreaking moments. We present an edit of our recommended trailblazing debut feature films by some of the greatest filmmakers, so that you can reminisce and revel in their artistry with us.
Satyajit Ray
Satyajit Ray is widely considered one of the greatest auteurs of film-making. Ray's first film, Pather Panchali (1955) - an adaptation of the 1929 novel by Bibhutibhushan Banerjee - won eleven international prizes, including the inaugural Best Human Document award at the 1956 Cannes Film Festival.
Orson Welles
George Orson Welles is considered to be among the greatest and most influential filmmakers of all time. His debut film, Citizen Kane, is consistently ranked as one of the greatest films ever made. He co-wrote, produced, directed and starred in it as the title character, Charles Foster Kane.
Andrei Tarkovsky
Widely considered as one of the greatest cinematic influence on most filmmakers of our generation, Tarkovsky's debut feature film, Ivan's Childhood, won him critical acclaim and made him internationally known. It won the Golden Lion at the Venice Film Festival in 1962 and the Golden Gate Award at the San Francisco International Film Festival in 1962.
Shyam Benegal
Shyam Benegal is often regarded as the pioneer of parallel cinema. His first feature film, Ankur, belongs to the genre of Indian art films and has won three National Film Awards and 43 other prizes, both in India and abroad. It was nominated for the Golden Bear at the 24th Berlin International Film Festival.
Aparna Sen
Aparna Sen is widely known for her work in Bengali cinema, both as an actress and filmmaker. Her directorial debut, 36 Chowringhee Lane, won the Best Direction award for Sen at the National Film Awards. It was also entered in the first edition of the Manila International Film Festival, where it won the top prize.
Mira Nair
Mira Nair's critically-acclaimed debut film, Salaam Bombay! was nominated for the Academy Award for Best International Feature Film at the 61st Academy Awards. The film was India's second film submission to be so nominated. It won the Caméra d'Or and Audience award at the Cannes Film Festival. The film also won the National Film Award for Best Feature Film in Hindi, National Board of Review Award for Best Foreign Language Film and three awards at the Montreal World Film Festival.
Mani Kaul
Mani Kaul is another a reputed figure in Indian parallel cinema. Uski Roti was his first feature film, based on a short story of the same name by Mohan Rakesh, who also wrote the dialogue for the film. The film won the 1970 Filmfare Critics Award for Best Movie, and is considered a seminal work of the Indian New Wave.
William Greaves
William Greaves was a documentary filmmaker and a pioneer of film-making. Symbiopsychotaxiplasm: Take One, his debut feature-length documentary, is shot and presented in the style of a cinéma vérité documentary, notable for the inherent layers of metatextual storytelling, with a documentary inside a documentary inside a documentary.
Agnes Varda
Agnès Varda was a Belgian-born French film director, screenwriter, photographer, and artist. Her pioneering work was central to the development of the widely influential French New Wave film movement of the 1950s and 1960s. La Pointe Courte, her directorial debut, has been cited by many critics as a forerunner of the French New Wave cinema.
Naomi Kawase
Naomi Kawase is a name that is always talked about in the film festival circuit. Her work operates within the liminal space of fiction and documentary. With her first film Suzaku (1997), she became the youngest person ever to win the Camera D'Or at Cannes.

Date 25-08-2022