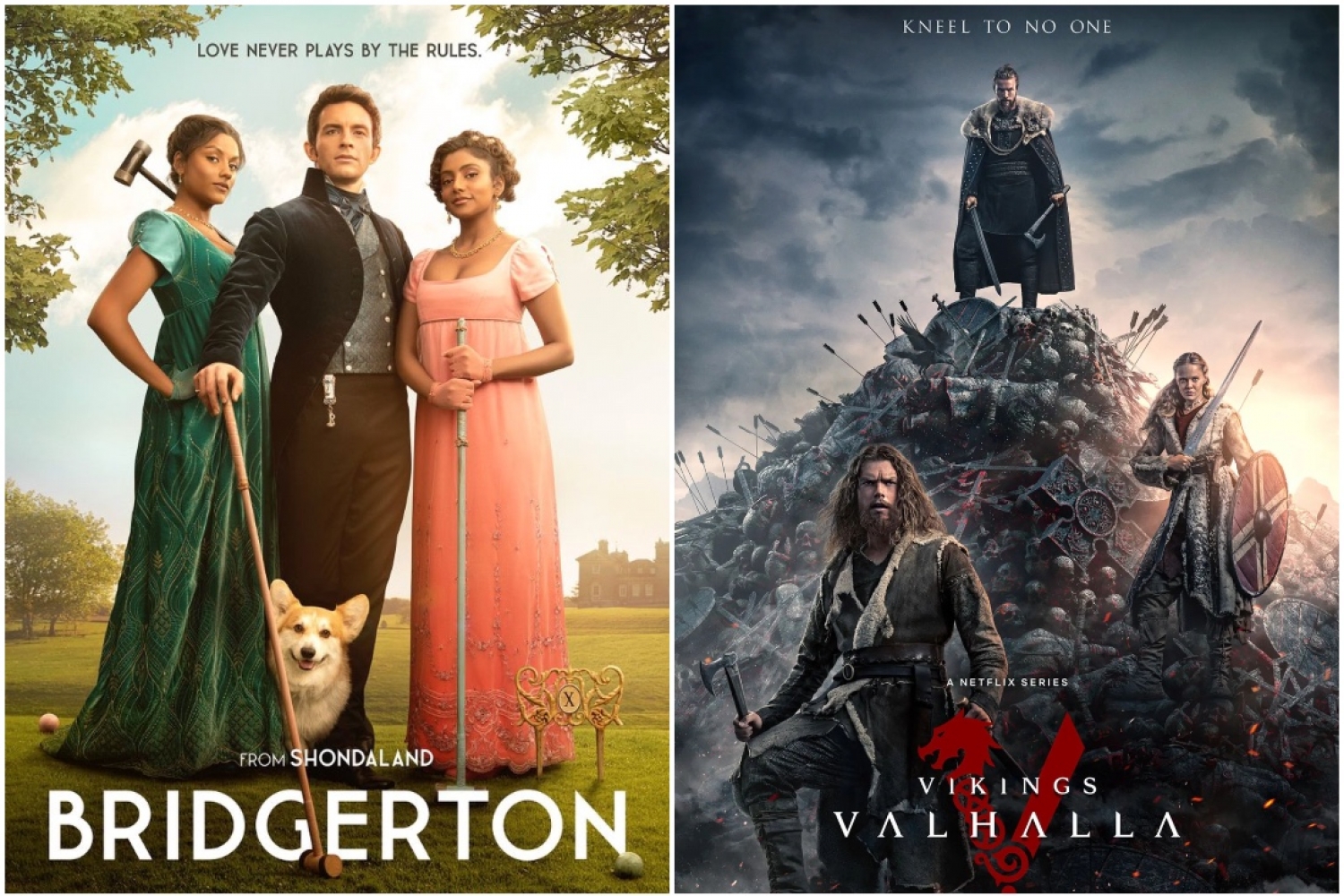 The exquisite costumes and the grandiose sets in period dramas have never failed to captivate the audiences and transport them to a different era. But the relevance and attraction of period dramas goes beyond their aesthetics as they lend us a peek into the social structures, the moral norms, and peculiar ways romance might have been conducted or art might have been practiced during that specific period of time. Whereas dramas like Pride and Prejudice and Little Women have been staples, movies like Portrait of a Lady on Fire and Passing, in recent times, have displayed sheer cinematic ingeniousness. In terms of series, Downton Abbey and The Crown are but a few names in the genre, which have enamoured the viewers for many seasons. Therefore, we have curated a list of period dramas to look out for from the first half of 2022.
The Gilded Age
Set in the 'Gilded Age' of American history, when the country was on the cusp of social, economic and technological transformation, the show begins in 1882. A young and naive Marian Brooke has moved to New York City from rural Pennsylvania to live with her wealthy aunts, accompanied by Peggy Scott, an aspiring writer. She navigates social norms, ambition and romance as she gets embroiled in the conflict between her old money aunts and the nouveau riche elites of the city. The Gilded Age is streaming on Disney+Hotstar.
Bridgerton Season 2
Based on the Bridgerton book series by Julia Quinn, this widely popular Regency era romance has been one of the most watched Netflix shows worldwide. The second season of the show has returned with much aplomb, placing at its center two brown-skinned women Kate and Edwina Sharma, who have recently arrived from India as Anthony Bridgerton, the eldest son of the Bridgerton family, is in search of a wife. While the electric sexual tension and dreamy romance of season one continues, this season also explores the close bond between the two sisters.
Essex Serpent
Based on the best selling novel of the same name by Sarah Perry, Essex Serpent follows newly widowed Cora Seaborne, who has moved from London to the small village of Aldwinter in Essex, intrigued by the rumours of the emergence of a mythical creature called Essex Serpent. Starring Claire Danes who plays Cora and Tom Hiddleston, who plays the village vicar with whom she develops a bond, this highly anticipated mini series will stream on Apple TV from May 13.
Vikings: Valhalla
Vikings has entertained viewers for six seasons with its gritty action sequences and breathtaking landscapes. It follows the story of the legendary Norse hero, Ragnar Lodbrok, who rose to power to become a Scandinavian king from his humble origins as a farmer and the subsequent fortunes of his sons who went beyond Europe to North America in their conquests. Vikings: Valhalla is a spinoff, set 100 years later, tracing the epic journey of a new set of gallant Viking warriors. The series is streaming on Netflix.
Outlander Season 6
Based on the massively hit eponymous historical fantasy book series by Diana Gabaldon, this time travel, romantic drama follows a married British nurse during World War II, Claire Randall, who is curiously transported back in time from 1945 to 1743. There she falls in love with and marries a suave and chivalrous Highland warrior named Jamie Fraser. Outlander moved to America in the fourth season and season six follows the adventures of Frasers in the New World as they fight to protect their homes and loved ones amidst the looming American Revolution. The series is streaming on Netflix.

Text Saumya Singh
Date 12-04-2022