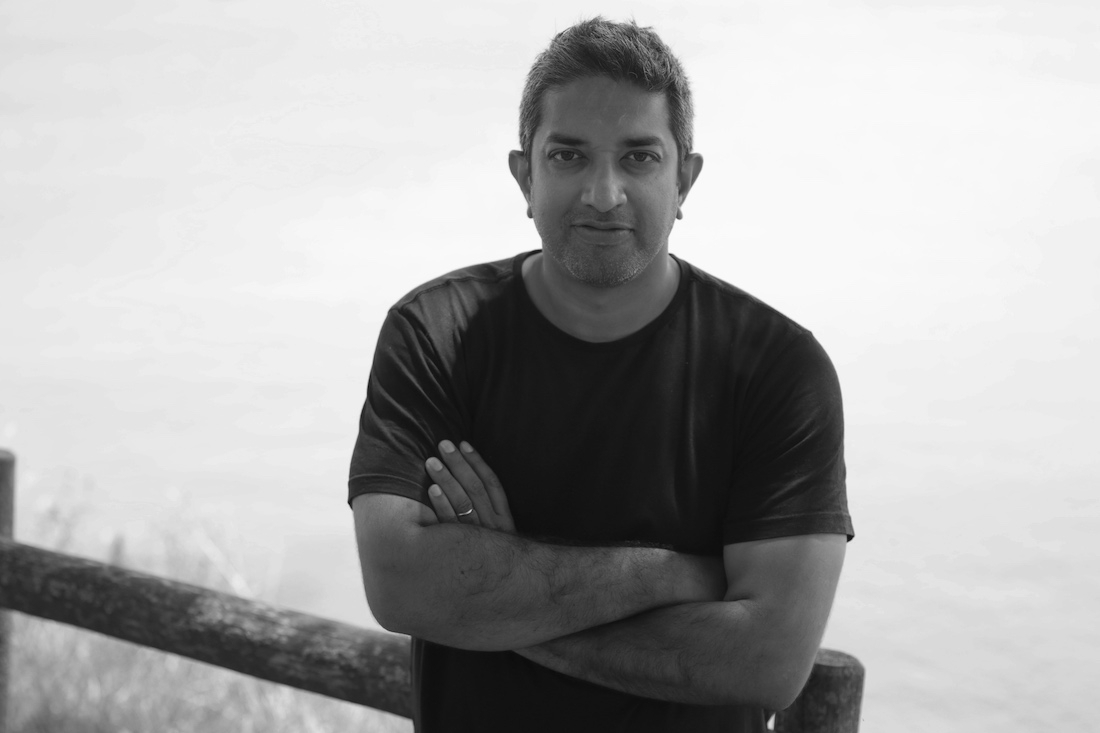 Prashant Nair's new film, Tryst With Destiny, is named after Nehru's speech on the eve of Independence, in which he urged that there be,'no resting for any one of us till we make all the people of India what destiny intended them to be'. It is an anthology of three original stories that collectively attempt to explore how far we've come vis-a-vis the goals outlined in that speech. In the filmmaker's words, 'Each chapter tells the story of an individual in contemporary India and his or her struggle to be 'what destiny intended them to be". It's quite a crazy ride through very different worlds and has everything from arson, car crashes and gunfights in the jungle to biting satire, impossible love and a tiger in a box.' We go behind the journey of the film, and the filmmaker's own.

You were born in Chandigarh to diplomat parents but were raised in Europe, Africa and Asia before going on to live and work in New York, Paris, Prague, Berlin and Mumbai. How has the constant moving and exposure to different parts of the world impacted you as a filmmaker?
Well, my first three films have all been set in India and if it hadn't been so, I probably wouldn't have had a reason to work and live here. It only occurred to me very recently but this has ended up being my way to discover and connect with the country I was born in, and grew up representing but had never actually lived in.More generally, I'm interested in exploring how we're all connected—probably as a result of my upbringing.
What drew you to filmmaking in the first place?
I came to it very late. I had never even read a screenplay or stepped on a set before I turned 32 and I originally thought I'd just try making a film for fun versus it being a career choice or anything like that. Through making my first film, which was also my version of film school, I fell in love with the process. So it was sort of accidental in a way. I've always loved film though—I saw Naked by Mike Leigh in college and I think that was the first time I began to see films differently. I spent most of my college years watching movies instead of going to my electrical engineering lectures.
What inspired Tryst with Destiny and what kind of research went into it?
Like many of us, I was frustrated by a lot of what was happening in the country at the time and felt like I needed to make sense of things for myself. To be honest, I wrote it for myself—I didn't really expect anyone would actually produce it so I felt very free to take risks and write completely from the heart and with little regard to convention—I figured it would end up in a drawer but I hoped the writing itself would end up being a therapeutic experience. I wrote it in a flurry and finished the first draft last May. I started sharing it and, surprisingly, people were responding very well to it. Now a little over a year later, we are putting the finishing touches on the film. I guess there's some wisdom in the advice 'write from your heart' after all.
Manish Mundra's Drishyam Films has tied-up with French production house Backup Media to produce this anthology; how did it all come together?
I sent the script to Manish Mundra on a Friday, expecting that he'd politely decline the following week but he called me that Sunday and sounded very excited about it. He had a bunch of notes but then told me I should get started right away. This is the second film I've done with him and he tends to make these huge decisions very quickly and quite instinctually and you sort of know that, but it still never fails to stun you when it happens. We talked about wanting the film to travel and how it would benefit from a multitude of perspectives and an international framework. We knew of Backup's incredible line-up of films and, through my US agents, met Joel and David at Cannes who responded very well to the script and team and, well, the rest is history. I definitely feel the film is much stronger from having two such prolific yet different collaborators involved.
Given the film's thematic ambitions, it was important that the storytelling embraced the diversity of the country and the issues at stake but at the same time, just as it is with India, we wanted those very diverse and sometimes extreme parts to miraculously [and against all logic] feel like a whole. So while the film covers a wide range of genres, tones, worlds, energies and styles, you're still watching one film.
Your cast is a mix of strong actors from Bollywood and the South. Could you tell me a little more about it?
This is, by far, the best part of making an anthology—you get to work with so many incredible actors in a single project. We've got Ashish Vidyarthi, Suhasini Maniratnam, Victor Banerjee and Lillete Dubey in the first story. Vinit Kumar and Kani Kusruti in the second and Jaideep Ahlawat and Palomi Ghosh in the third. Again, I won't say too much as we're still finishing the film but this format allowed for such wildly different characters and milieus to coexist—each actor had very different challenges and sets of tools to work with. I think all of us really enjoyed the new energy each one brought onto set as we moved from world to world.
Two films and one web-series later—with Umrika having made a major mark as the only Indian film ever to win at Sundance—how has the journey been so far?
It actually still feels pretty new to me. I still get really excited about the craft itself and when it feels like I've figured out something new about myself as a storyteller. A decade isn't very long in this industry – many spend that much time before making their first film and I think that's very healthy—you need time to develop your own voice and find out where your interests lie. That's mostly what the last decade has been about.
Where do you see yourself 10 years down the line?
I love making films but also prefer being surrounded on a day-to-day basis with people who don't have anything to do with film and in a place that inspires me. Which is why my wife and I live pretty far from any of the major filmmaking hubs and try to travel as much as we can. I'd hope to continue being able to do that and still make a movie I feel passionately about every couple of years. And if that sounds easy, believe me, it isn't.

This interview initially appeared in our October 2019 issue.
Text Hansika Lohani Mehtani