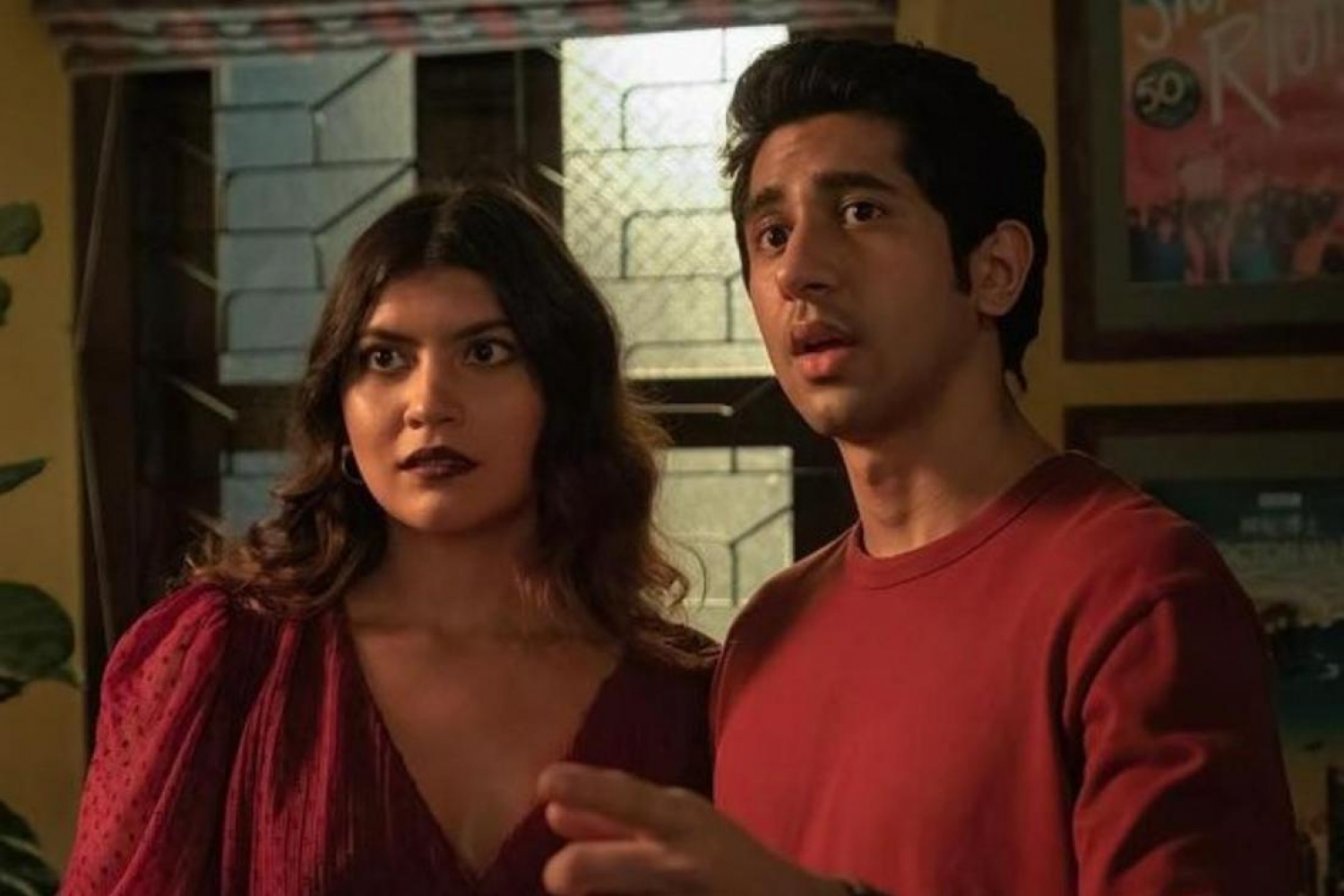 Netflix's new show Eternally Confused and Eager for Love comes from Excel Entertainment and Tiger Baby Films, which is already more than reason enough to be excited about it. But it is a sharp, breezy show that pivots around Ray, a 24-year-old guy whose life we follow as he fumbles through his misadventures in finding his true love. There's a voice in his head that he imagines coming from a wizard-like character, that he carries around, literally everywhere. Ray can't seem to function without the guiding voice, brilliantly voiced by Jim Sarbh. With good acting and a story that most millennials will relate with, the show has more hits than misses. We spoke with the main guy behind it, Rahul Nair, who has written and directed the show.
Excerpts:
Can you tell me a little about your growing up years? What were the aspirations back then?
I moved to Bombay with my family when I was two years old. So, I studied there and then went to college in New York. I went to NYU's film school. And then, once I was done with college, I returned to Bombay to work in Bollywood because obviously I wanted to do something in films.
Did you watch a lot of films while growing up?
My father works in the industry as well. He's always been my role model. He showed me a lot of content while I was growing up. He showed me lots of movies. And when I was in high school, I started watching a lot of TV shows, that became my thing. I love watching shows in general. I remember in film school, everyone wanted to be a film director, but I was more interested in how the shows are made.
What was the first project you worked on when you came back?
When I returned, the first project I worked on was Ki & Ka. I interned on that project and once I was done, I joined the team of Rock On 2, which was an Excel production. And after that, I just continued working on Excel projects. I really like working there and I kept on hopping from one project to another. So, my first big moment was when I started working with Excel, and then, the second was when I joined the crew of Made in Heaven. In between all that, I was able to pitch my show and eventually Netflix wanted to get on board.
Do you remember when you first started writing Eternally Confused and Eager for Love?
I am someone that writes a lot in general. In my free time, or even when I'm busy on set, I like writing. Sometimes I come home and I'm super tired, but I'll open a script just to write. All these years of working on the above-mentioned projects, when I was an intern or assisting, I was actually going home and writing this show.
I think I wrote the first episode, if I'm not mistaken, in 2016. And over the course of two years, I wrote everything. But I never wrote with the intention to make it. I mean, of course I wanted to make it, but never thought that the dream will come true. And then, only towards the end of the main of Made in Heaven, Excel asked me if I wanted to make something and I had it, I had my script ready! So, I just sent it over to them and they liked it. It really was surreal to say the least.
Did the story come from a personal space?
I feel like it definitely is inspired from my life. But not like every little detail. I was studying in New York and when I came back, there was so much going on. At that point in our lives, we have so much ahead of us. We have these dating apps, you have friends setting you up, you have encounters, like you meet someone at a bar or a party maybe. There are so many ways to go about things. Like Ray is 24, he's just returned from college and is finding his foot back home. He's got new friends from work and in the midst of all of this, he's trying to balance being back with his parents plus trying to find a companion.
One thing that the show doesn't tell or acknowledge is the name, Ray. What's his full name? Where is he from?
He has a real name, but nobody knows the name except me. I feel like when you come to a city and you grow up in a city, you become of the city. Your last name could be anything but you are your city's kid.
Earlier, you spoke about how your write everyday. Can you talk a little more about your creative process?
Recently, like in the last two-three months, I have not been able to write every day, but I think that's because of the anticipation of a release more than anything. Prior to that, I tended to write everyday, and also, I write very quickly. I know a lot of people, who can hate their work when they write it. Writers sometimes write something in the night and when they read it again the next morning, they just delete it. But I never do that. I will just save it and keep it because in my head I'm thinking that there's some reason behind why I wrote it. Maybe I don't feel it now but later I will. And then the other thing I do that I find to be very useful is doing three things at one time because that way you can never really have a writer's block. If you are stuck somewhere, you just switch to something else, then you go back, look at it with fresh eyes and see what happens.
Text Hansika Lohani Mehtani
Date 13-04-2022