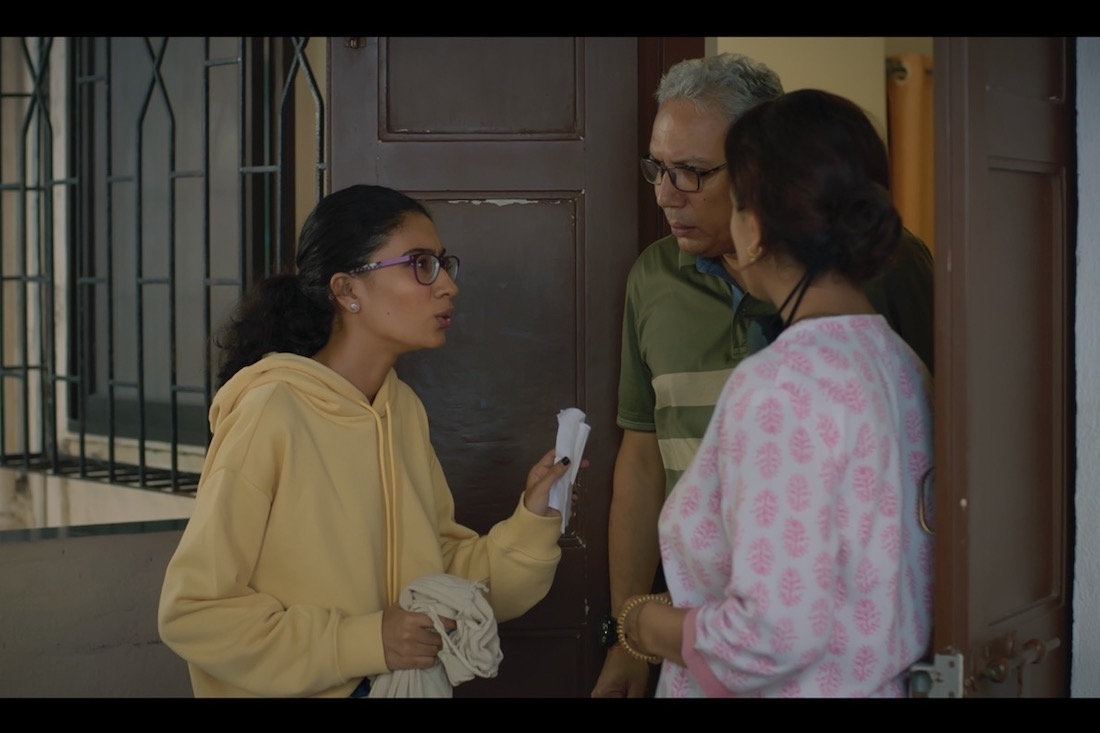 Grappling with the generation gap between a Gen Z daughter and her parents, Renee Sen's debut short film Suttabaazi, also starring Komal Chhabria and Rahul Vohra, captures the quotidian upper middle class setup with such solemnity that it almost feels like one's own living room. Refusing to take a moral high ground, the narrative uses the very act of smoking (suttabaazi) as an initiator of conversation between the mother and dauaaghter, both held back in their own ways. All conflicts may not be resolved between the two vastly different generations with one conversation, but their suttabaazi in secrecy surely establishes a female solidarity that is heartwarming. Driven by subtlety and strong performances, Kabeer Khurana's directorial venture is an intriguing reflection of contemporary reality.
We're in conversation with Renee Sen, who tells us about her character Diya, her aspirations as an actor and the lessons she has learnt from her mother Sushmita Sen.
One of the most daunting tasks for any aspiring actor is to decide which film should be their debut. What made you gravitate towards Suttabaazi?
Suttabaazi is a very honest and real story about a very relatable situation, which is the lockdown. Simply put, my character Diya is all of us. She's 18-19 years old, and she is a rebel. She's trying to find herself, she's trying to meet her parents midway, trying to understand them and hoping they'll understand her in the process, so she's got layers to her character. She is a well spoken girl and speaks straight from the heart. Her rebellion and wanting to finding herself is what excited me about the character. The story is very important and is shown in a very funny way. The message of the short film is to not let anyone else validate you as a person. So that's what really gravitated me towards Suttabaazi. Kabeer, my director, my producers Simran, Ramneek and Pankaj, all of us wanted to tell a very simple story with a very important message.
It's a short film with an OTT release and I am sure you had never thought you would be taking this route. What was the initial plan, and was acting always on the cards or is it something you are exploring?
Yes the initial plan was always acting, however my education is of primary importance. So acting will be a part of my life, alongside my education. Even though I was studying during the lockdown, I seriously began preparing for my dreams to act, so it's not something I am exploring after doing this short film. I know that I want to stay here and this is what I want to do for the rest of my life. The only conscious decision is to do everything on my own, independently, which is what my mother has encouraged.
How easy or difficult was it for you to become Diya? Did you borrow parts and moments from your own reality to bring the character alive?
Diya was a mix of easy and difficult because I don't fight like that at home — there's no screaming and shouting and I don't smoke. However the easy part, if I may say so, was bringing out the confusion of trying to find yourself, because we've all gone through that. So maybe I could tap into my own memories or just feelings. The easy part was also probably showing the frustration of not going out, because we all love being home yes, but this was a little too much on all of us.
Now that the film is all done, what was the experience like, especially shooting in these difficult times.
Shooting in the pandemic was not easy at all because we had to look after all the safety and precautionary measures. But we also made it a fun process. My chemistry with my onscreen parents Rahul (Vohra) sir, and Komal (Chhabria) ma'am, both of whom are veteran actors, was fantastic and contributed to the whole experience. Kabeer, my director, is very thorough in his vision, so I would say shooting this film was a wholesome experience.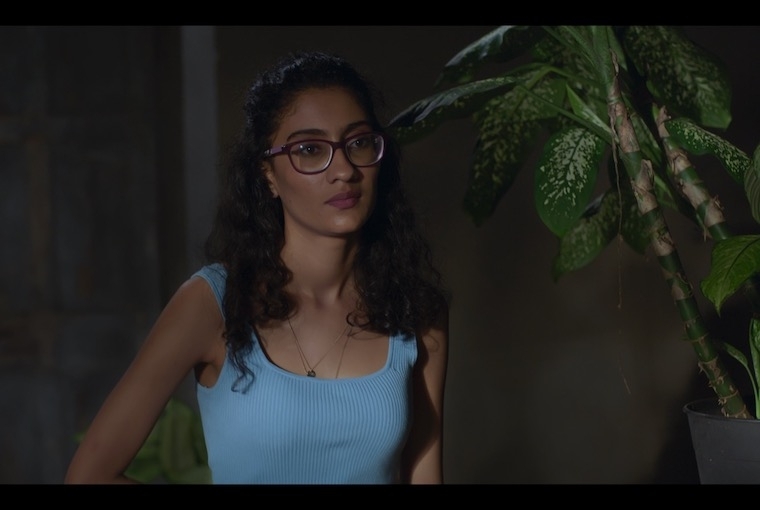 Your mother is successful, independent and extremely inspiring — what are some of the key lessons she has taught you along the way and what advice did she give you the first day you stepped on set?
My mother teaches me important lessons everyday. There is learning from her everyday, but what she emphasises on in terms of my film career or my film life is that I should work hard, stay grounded, stay focused and respect time. These are some of the very important lessons she's taught me — I should never take anyone's time for granted, I must not let success get to my head and keep working hard, like it's my first day on the job.
Lastly, even though this is only your first film, you have always been surrounded by the world of films. So what kind of cinema do you engage with and what kind of stories do you want to be a part of?
I have watched mainstream Bollywood and Hollywood films but movies like Mary Poppins, Scent of a woman, The Sound of Music, these classics have really made me go 'wow.' Cinema is an amazing place to be. You know the way these stories were told is magnificient. So those films really inspired me and I would like to increase my knowledge on world cinema, which I slowly am. The stories I would like to be a part of can vary. I would love to try everything, especially because I am new and I want to understand my potential. I would really love to explore all kinds of stories.
Text Shruti Kapur Malhotra