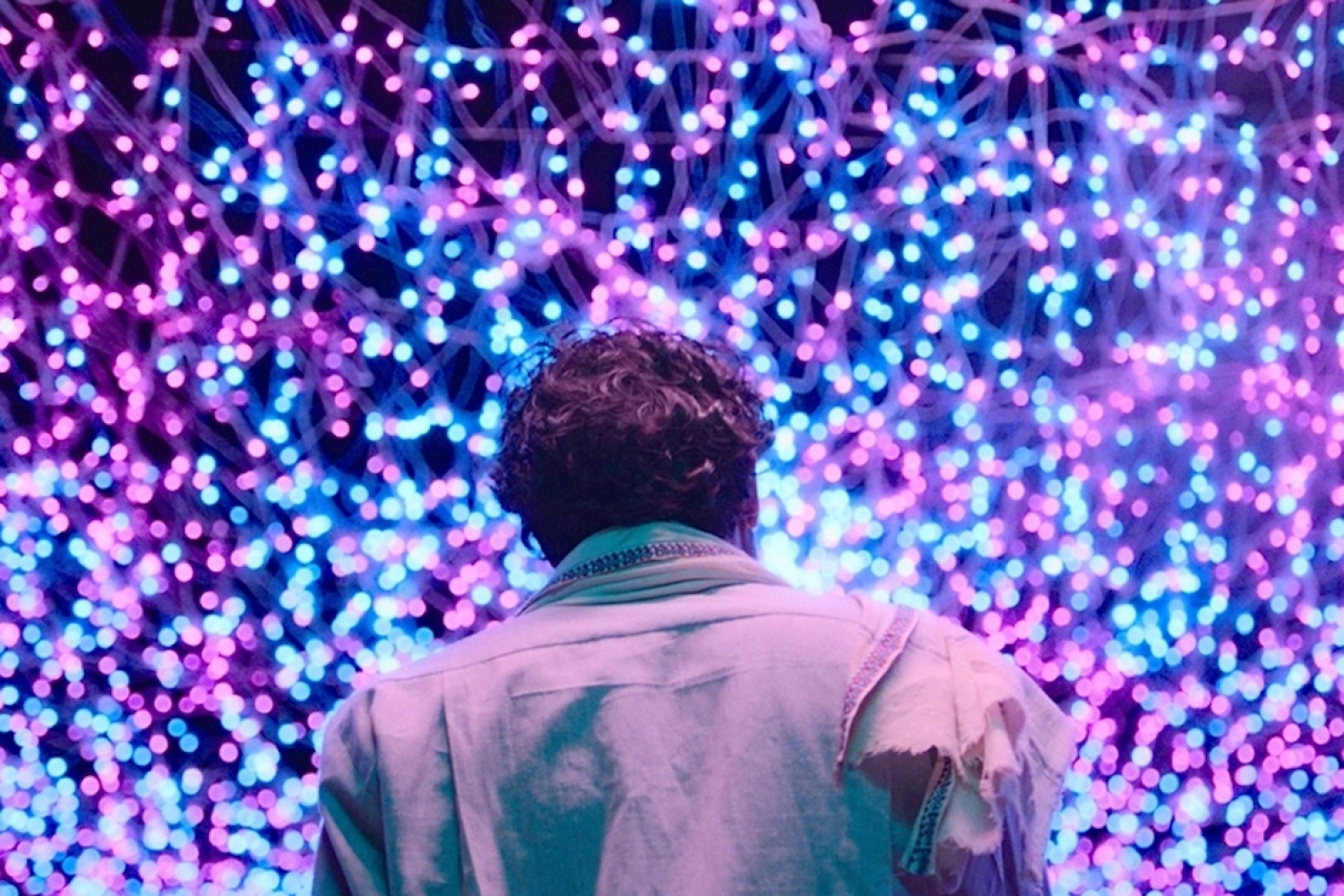 Doesn't the oddity of religion ever amuse you? There are a gazillion temples and places of worship in our country, and each place has its own bizarre origin story or strange rituals, which, for an outsider, could be hard to digest. This was actually the starting point for debutant Ritwik Pareek's film, Dug Dug. The mystical social satire is about people who start believing God is present in a motorcycle because it mysteriously appears every night at a spot where it met with an accident, culminating into the horrific death of the rider.
Growing up in Rajasthan, Ritwik's grandmother used to take him to temples in the remotest villages. She prayed devoutly, but Ritwik was more interested in the sagas of faith and religion. "The one thing I observed throughout my trips was the blind and honest faith people had in their gods. It took me a while to grasp the true nature of this reality in which we exist. The answer was very simple, it is nothing but the manifestation power of people's minds, which led to their prayers being answered," he explains. Ritwik tells us more about his journey and the film, that had its world premiere at TIFF this year, below:
BEGINNINGS
I had a normal childhood in Jaipur. I used to draw and paint a lot, and read a lot of comics and novels. It sounds like a cliché but the Gupta Jis and Sharma Jis convinced my parents to make me choose Commerce, which I wasn't interested in obviously. I did my bachelor's in design from NIFT, Hyderabad. Cinema was always an integral part of my life while growing up. The first movie that I ever saw in the theatre was Harry Potter and the Sorcerer's Stone, and I was blown away by it. I had seen Terminator 2 and Jurassic World, among others on VHS, but watching a film on the big screen was so immersive.
SCREENWRITING PROCESS
My writing process is simple. I buy a diary, start writing in it. I keep another diary, wherein I keep making decent drafts and storyboards to show to people close to me, get their points and then rewrite things.
CONVERSATIONS WITH EDITOR, BIJITH BALA
There a lot of montages that were all written in the script. We were doing everything via Zoom during the lockdown. We edited the movie for almost a year. Especially, the montages. We had some music for the montages, but not for the whole film. It was a very lengthy process, especially in the lockdown. He was in Kerala and I was in Mumbai. We used to discuss films a lot — what we like and what we don't like. And also, how the new editing style of recent films is actually killing the cinema. Nothing hits right visually and the predictable patterns. But Bijith did an amazing job with this film.
ECCENTRIC MUSIC
The music was the first thing I was worried about before I even started writing the film. We fired two composers because it was not working out with them. They were not understanding the film. But thankfully, I met Ankur Tewari for the opening track. I showed him the opening eight minutes of the film. He really loved it and gave the lyrics and vocals for it.
Then, surprisingly, he got in touch with Salvage Audio Collective. Ankur called me to their studio one day. They had already made something for the film. I really loved it and hired them immediately. Then again, the pandemic hit and we had to work from home. There were a lot of discussions about what kind of music we want for the film. I also told them that it was going to be a back-and-forth pro- cess for the montages. The process was slightly unusual because of the lockdown. I had told them that I hate the stereotypical Rajasthani tone that you hear everywhere and anywhere whenever Rajasthan is mentioned. I did not want that at all. And I am glad that the music is one of the most talked about things from the film.

This article is an all exclusive from our October EZ. To read more such articles follow the link here.

Text Hansika Lohani Mehtani
Date 23-11-2021