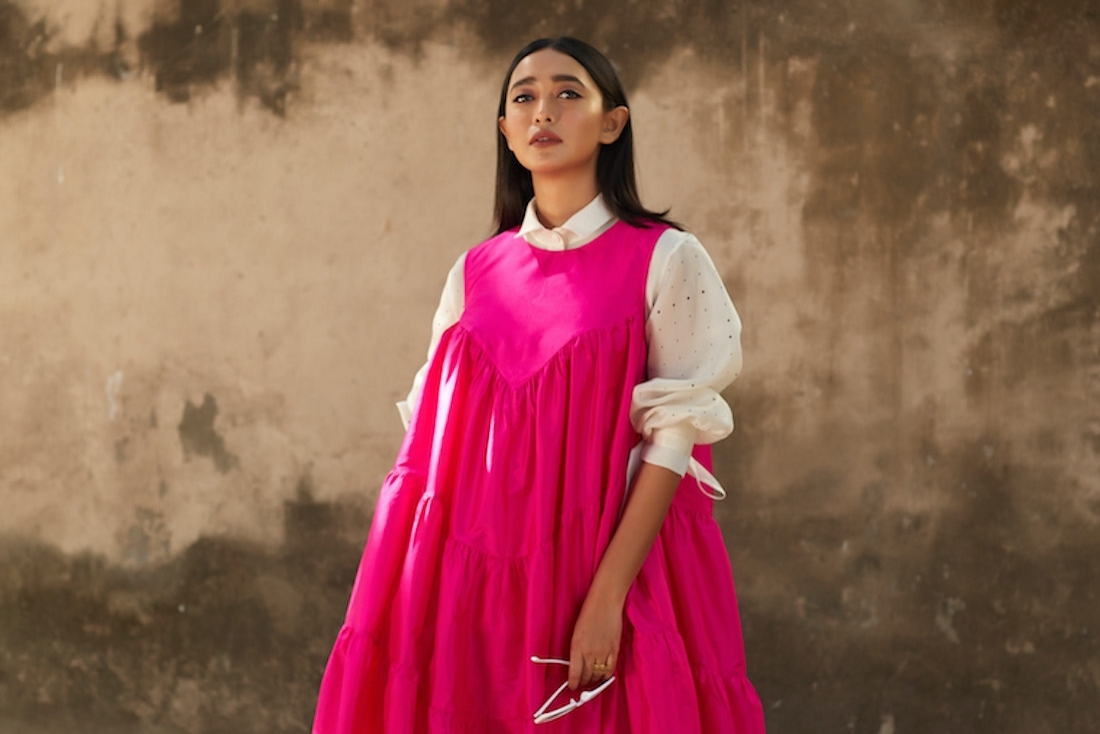 Sayani Gupta has grown exponentially since she first set her foot in the industry. From doing big mainstream films like Fan, Baar Baar Dekho and Jagga Jasoos to independent, experimental films like Margarita with a Straw, Parched & Leeches, Sayani is always trying to push the envelope.

For the last two years, she's been busy shooting for a bunch of projects that will see the light of the day between 2020-21. In tow is a big British-Drama television show called The Good Karma Hospital and a satirical comedy called Axone, among others. More recently, she was seen in the second season of Four More Shots Please, a coming-of-age-drama of four women, available on Amazon Prime. In conversation.

You've come a long way since you first set foot in the industry. Have you seen yourself evolve as an artist?
I have evolved as an actor for sure. Its only as a matter of practice and the more you do, the more you get better at it. Thankfully, I've been able to work with people, directors, co-actors, technicians, who are remarkable and I've learnt so much from them. I definitely hope that I am a better actor than when I started. Artist, I don't know. A friend of mine says that you can't call yourself an artist. It's only in hindsight, when other people see your work, and they might or might not call you an artist. It is for other people to comment on. However, the intention is to make art and work towards it. It is not possible to always succeed in pursuit of making art but you do manage sometimes.
Has that 'Platform Moment' come yet?
No, it hasn't. Does it feel like I've come a long way from where I started, yes it does, and in the direction in which I would've probably wanted. I didn't foresee this moment, but I think I'm in the process, in the journey and I'm climbing up that really tall mountain. There's a long long way to go and it'll take me many years, but I'm in the pursuit, and it feels like I'm headed in the right direction, although life is really uncertain.
How do you prepare for your characters? Is there a particular creative process?
The creative process is not something fun to talk about. It's a very intimate, private process and it varies from project to project, character to character, film to film. So, I don't think anyone has one particular process for everything they do. Obviously, there are exercises and there's a lot of work that goes in but it's very private to talk about.
Your character in Four More Shots Please is a strong, fierce, independent woman. Can you comment on the portrayal of women in films?
Well, there has been a scarcity of well written women characters in films, especially in the mainstream Hindi cinema. I think that's changing now. There was a big gap that needed to be bridged, and that's why the creators and makers of Four More Shots wanted to create a show like this because it talks about representation of women from a woman's perspective. It celebrates all kinds of women. The fact that we keep calling such flawed when it is actually equivalent to calling women normal, as opposed to the stereotypical women in form of the virgin or the vamp you see in most films, especially in Bollywood. The intention was to portray women as they are, women like us and the lives we live in urban quarters. To showcase their journeys, the lives, the challenges, their quirks, their day-to-day life experience really. To portray everything authentically.
Could you tell me a little about the recent projects you've worked on? Also how was the experience of working on the British drama, The Good Karma Hospital?
The Good Karma Hospital is a television show which comes on ITV in the U.K. and it was the third season that I was part of. It was tremendous. Amazing cast and crew, and really fantastic story. My track, which actually became quite major in the series, is of an acid attack survivor who happens to be a nurse in the hospital. She then has multiple regenerative surgeries and a really hard time coping. It is her journey and it was really heartbreaking at times, but also very moving and just like the shooting experience. We shot it in Sri Lanka and it was just a fabulous British crew and amazing co-actors. It was beautiful, I have no reasons to complain and it apparently turned out really well. I have seen some episodes and it's been a big hit. My track has garnered great attention so I'm quite glad that it happened and I got such an opportunity.

Other than that, there are a lot of other projects that I have finished in the last two years, some are out and some are yet to be released. I think my next release is going to be Axone, which is a comedy and satire film. I play a Nepali and it's a hilarious film but also very relevant because it calls out the racism around North-Easterns set in Delhi. Racism is something that obviously surrounds us and is very prevalent. Many people face it every single day of their lives. To turn that around and make a comedy film out of it is ironical but also quite smart and the director is from Nagaland. Most of the crew is also from the North East. It was an absolute riot to be a part of it.

Text Hansika Lohani Mehtani