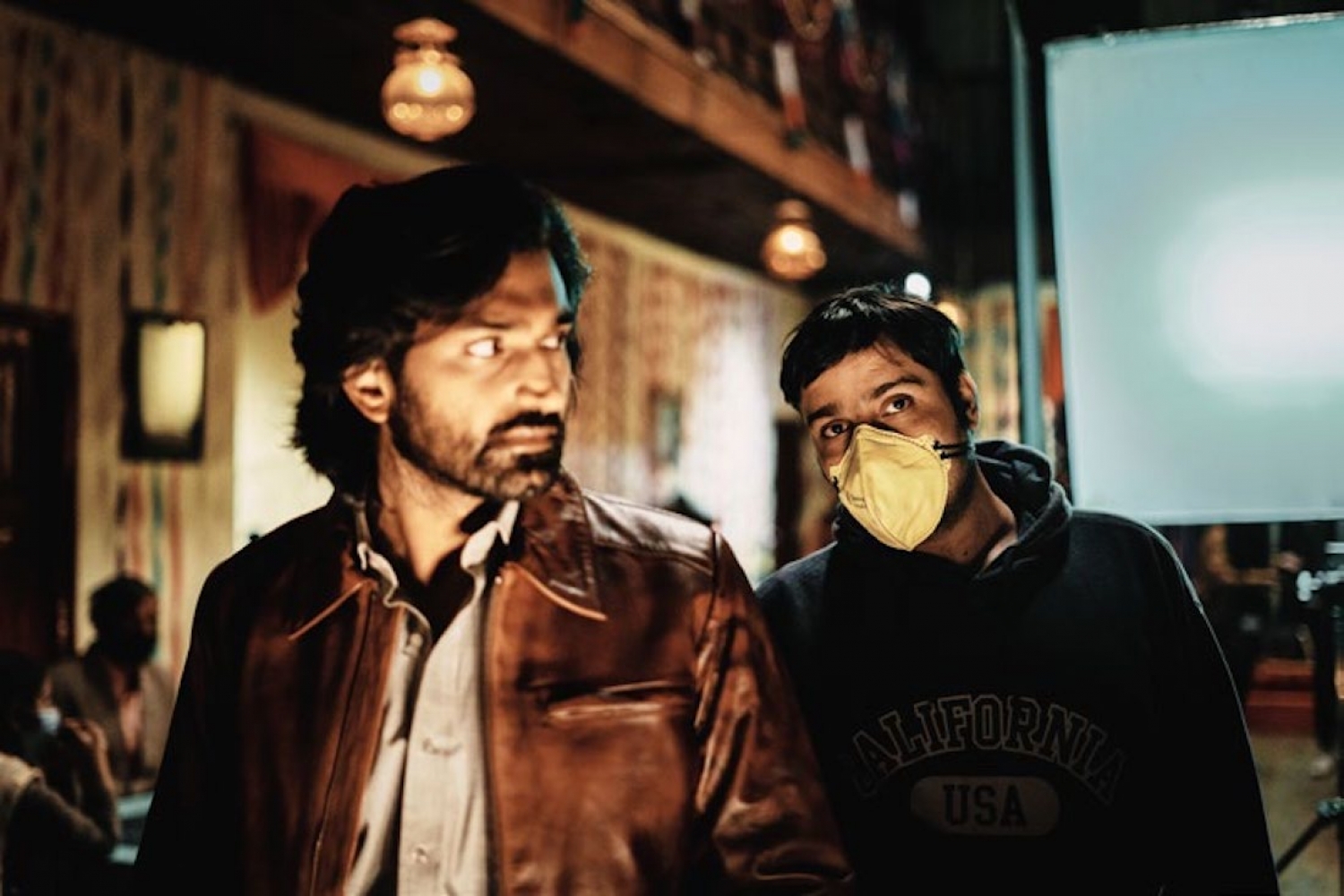 Months after finishing Haraamkhor — still battling for its release — Shlok Sharma turned to what he knows best, writing. He had completed his debut film, anxiously waiting for its release but couldn't stop himself from exploring another relationship. That is how Two Sisters and a Husband came into being. The film has a troubled situation at its core — a woman bearing the child of a man who was forced into marrying her sister. While most would describe the protagonists of these films as dysfunctional or messy, Shlok does not like these adjectives. "All our lives, at different levels, tend to get messy as we get older. These are characters that are just going through the motions, and I don't like to look at them as messy. I don't judge them for their choices"'
We got a hold of Shlok in between his manic shooting schedules to talk about his film that is having its world premiere at Tribeca Film Festival this month.
THE FILM
In 2012, I made Haraamkhor but it travelled through the festivals only in 2017. But after finishing Haraamkhor, I obviously thought about writing another film. So in 2013, I started writing Two Sisters and a Husband. I always had the idea of this story since I was a kid to be honest because while growing up I had encountered a family who seemed to be a bit different. Like there was something not right about them because there were two women and a man, and they used to move homes very often. They used to stay put only until no one knew anything about them and once people used to start talking about them, they used to shift. But in this process, I never judged them.
Even as a writer, when I am looking at life and its scenarios, I try not to judge anyone and understand the reasons behind it instead. I shared this story with Shilpa [Shrivastav], my co-writer, and decided to make a film on it. We wrote a few drafts but because I was writing it in today's times, it wasn't landing. We decided to set the film somewhere in the 80-90s, which was when I actually met that family. Because in today's day and age, what the family was doing might be accepted but back then it was a huge deal, which is what made it intriguing and also sort of justified the actions of the characters in the film. Basically, the idea behind the film is that you enter the film, spend a few hours with the family and come back with a connection or maybe try to relate with any character in the film — any character that holds you till the very last scene.
CASTING PROCESS
When we were casting, I really wanted to cast Nawazuddin [Siddiqui] in Rajat's [protagonist] role and Pankaj Kapur in another pivotal role. But when we were actually casting, I felt Rajat should be a fresh face. For Amrita and Tara too, I wanted completely new names. I had met Manya while shooting on an advertisement for Flipkart. She had no dialogues but she was too good and we spoke about us working again in the future. Manya has a very innocent face which is what I wanted for Amrita's character. Because she does a few questionable things in the film which one would try to justify by looking at her docile face.
I knew Avani as a photographer and Shilpa had suggested her name. For Tara's role we wanted someone who could speak volumes with her silence. Avani, being a documentarian, has seen some harsh realities in life so her reactions to things will be very different to how I react to things. I wanted to explore that. Plus, she has a very distinct face, beautiful eyes, and we wanted to capture her silences for the film. Dinkar, who plays the protagonist, is from FTII and had done 83 before we cast him. I think he has done a great job at playing a spineless man who is always running away from situations and confrontations in life.
COMING UP
I am writing another film on relationships, as I like to explore them. It's a story about a mother and a son with a Shlok twist.

This article is an all exclusive from our June EZ. To read more such articles, follow the link here.

Text Hansika Lohani Mehtani
Date 13-06-2022