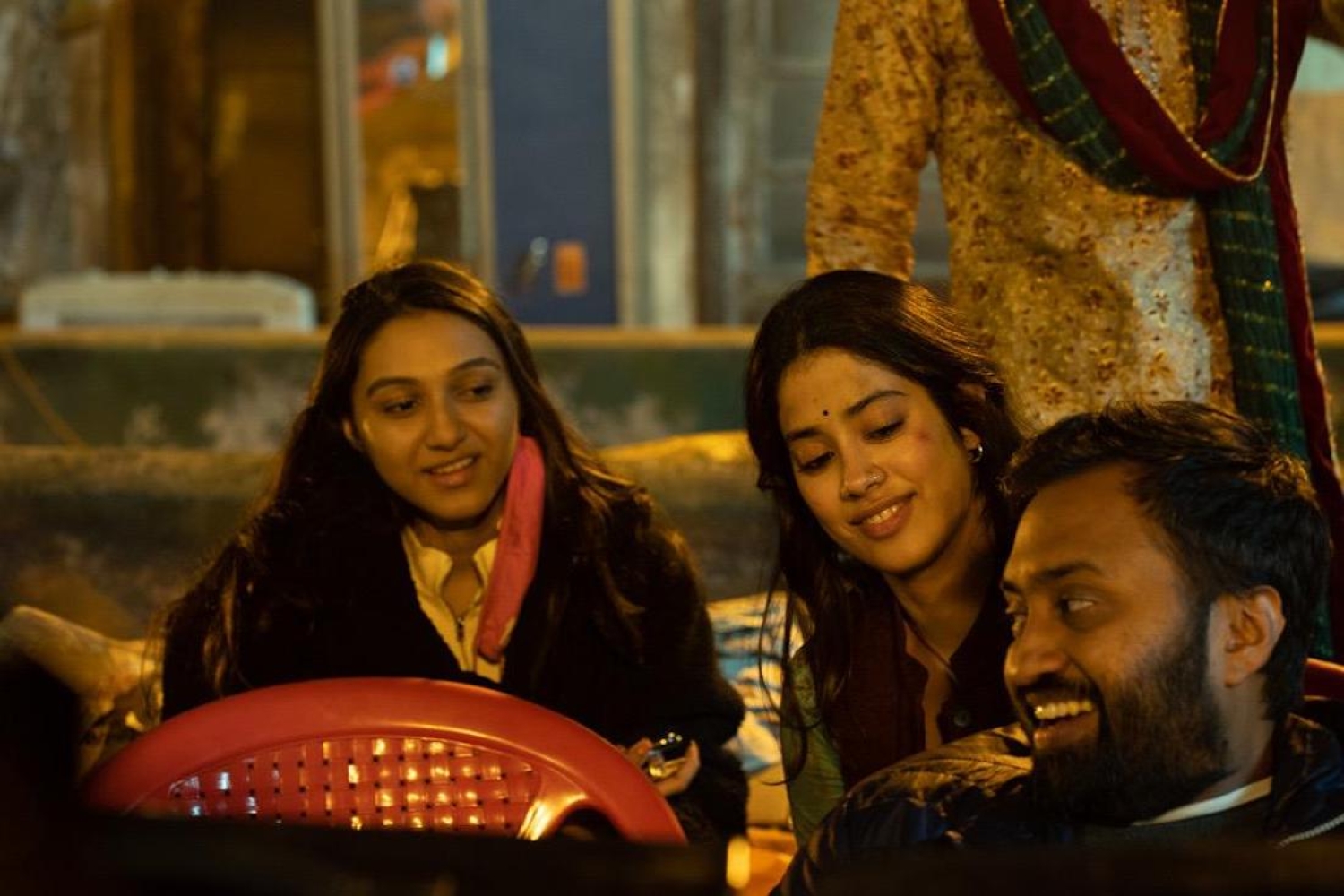 One of the first gigs that got Siddharth Sen into the film industry was working for Dibakar Banerjee as a researcher on his movie Oye Lucky Lucky Oye. 'Even though I didn't originally come from Delhi, and it was only my Journalism degree that brought me there, Dibakar liked how I viewed this city,' says Siddharth. 'It was only after I worked there that I realised films were my true calling,' he adds. This realisation took young Siddharth to Bombay and that's how his hustle began. He has since worked as an assistant director for films like Agneepath(2012), Children of War(2014), Budhia Singh: Born to Run( 2016) and Line of Descent(2019), and has also directed many ad-films. With the highly anticipated release of his very own directorial debut feature film, Good Luck Jerry, starring Janhvi Kapoor, Siddharth gives us some insight into his filmmaking journey.
Cinema
I am a middle-class boy who had absolutely no connection with cinema. I wasn't good at studies and took up journalism because people told me I was talkative. But I realised that I wasn't the right fit for it as well. As soon as I started telling stories through street plays and short films, my love for this craft was inculcated. As a child, I loved guessing films through trailers and it's funny how all my lies had amazing stories hidden in them. Now that I look back, I think I was always a storyteller, and there is nothing that I would have done better. Cinema happened to me like that and I shall keep doing it. In short, cinema is survival for me.
Ad-films
I have assisted more than ten feature films as an assistant director and all this while, whenever I got time, I, along with my writer, used to come up with scripts to pitch to producers. In the course of this pitching process, I somehow managed to get a television series called The Great Escape, for Epic channel. It was later also acquired by Netflix and somebody from an advertisement agency saw it. I was then approached by them to direct ad-films and since I was looking for more directorial work, I decided to work in that medium. So far, I have directed sixty-five ad-films and it was only the experience and credibility from here that helped me get my first feature film. I am glad that shift happened, because without having directed advertisements, I would have been a different kind of a filmmaker.
Overall, advertisements taught me the nuances of how to tell a story visually in a minute. Every little element has to be relatable, so that the audience can connect with the brand and its vision in the shortest amount of time. I also realised that along with great visuals, at the heart of every film, lies its beautifully written story and it's the art of storytelling that should be given the utmost priority. This whole process flows very organically and can vary for each director. I have tried to incorporate the same idea in this film as well.
Good Luck Jerry
As I mentioned before, I like to keep the technicalities below the creative process. From the very beginning of the shooting, I was quite clear as to what I didn't want in the film, but at the same time I kept myself open to new ideas. My writer for the film, Pankaj Matta, understood all my briefs very well and this kept the heart and skeleton of the film in tune. As soon as the scripting was done, we took an entire road trip across Punjab and then decided that Patiala was the right fit for the setting of the film. The nuances started emerging from our places of shooting in Patiala and I also asked all of my crew to do their own research to make this whole film more authentic. It was a constant process of addition and subtraction, all led by my instincts.
Janhvi has performed with a lot of dedication and I bet that she will be a surprise for everyone watching this film. I know that she has been trolled till now for being a star kid, but it was quite intriguing for me to see this girl blend so well with the surroundings. From riding scooters to playing cards and sleeping on the monitor table, her presence kept the entire set very lively. All of us worked like a big happy family.
Lessons Learnt
If I see it in retrospect, my filmmaking journey so far has been quite a ride, and indeed very fun. If you look back, everything that happened seems quite destined. All the tough times and the hard work that I put in, make sense now. There is no single way to achieve your goal in this industry. It is a very talent-oriented space and you need to have a very positive outlook to be able to survive the challenges it throws at you. I remember my days of struggle with so much fondness that I often recapitulate the times I lived with my friends in Bombay, when all of us spent months being jobless, through the "When is the Yash Raj office going to call?" or the "Tell Shah Rukh I am busy" banter that kept us all going. It's been fifteen years in films for me and I have realised that struggle is a part and parcel of life. If you truly set your eyes on something and overlook the disappointments along the way, you will eventually land in a better place. But don't forget to have fun, that is the fuel you will need!
Next
A web series, a couple of scripts for films and a biography that I have been currently working on which people might see in the future.

Text Samridhi Singh
Date 22-07-2022