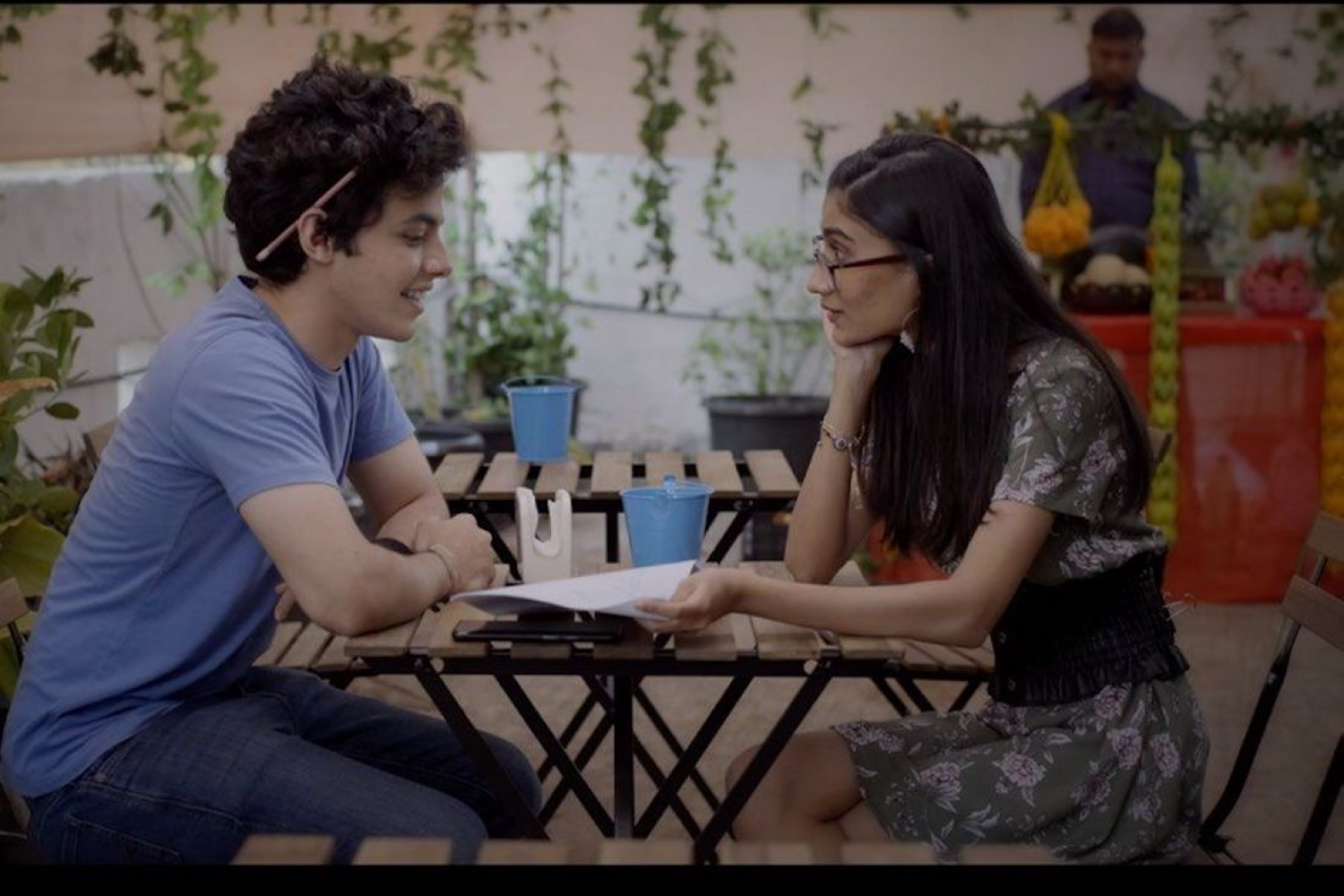 Journalism is storytelling with a purpose. We as journalists strive to do more than just gather an audience or catalogue the important. In other words, part of the journalist's responsibility is providing information in such a way that people become inclined to listen. Journalists must thus strive to make the significant interesting and relevant. As a journalist, with an extensive background in theatre, the above is what Simran Lakhanpal did for years. The next organic move for Simran was films, to keep the storyteller in her alive and buzzing. Now three films old, powered by her own production house, Eve and A Films (co-founded with Ramneek Sawhney), Simran Lakhanpal's cinema has a purpose. Hangout, Suttebaazi and her latest, Dramayama, all have a clear underlying message, something with which we, as audience members, can connect. So we connected with Simran to know more about her life, films and the future.
ROMANCE WITH CINEMA
My journey with filmmaking has been an interesting one. Serendipity, I call it. It started during the lockdown over a casual conversation on WhatsApp with my best friend, and now partner, Ramneek, who has her own fashion house in London. We were chatting and I told her that, "Let's make a film, what do you think?" She was like, "Bang on, let's do it." And before we knew it, one thing led to another and we launched our own production house called Eve and A Films. Then, Kabeer Khurana, our director, came into our lives like a breath of fresh air — young, vibrant, buzzing with ideas. We made a film entirely during the lockdown with huge constraints, which has been playing on Disney+ Hotstar for a while. We went on to make Suttabaazi and Dramayama after that.
SUTTABAAZI AND DRAMAYAMA
Suttabaazi had me at hello. Kabeer gave me the script, I read it instantly and fell absolutely, madly and deeply in love with it. Being a mother of two and constantly trying to bridge the generation gap and battling our differences, it was extremely relatable. The topic is still close to my heart. It's a mother and daughter journey. I loved everything about it. And then I met with Renee who was out and out natural. We also had Rahul and Komal, veteran actors, come onboard. It was a win-win for me. Somehow we all had an instant chemistry with the film. And there was no way I wasn't going to be a part of it.
And then Dramayama happened. I had worked with Kabeer on two films, sharing a similar visual language, easy com- munication and a great chemistry — I was always open to working with him again. And that's how Dramayama happened. We had a vision and it was an attempt at something very different. I had already worked with my co-producer, Pankaj, and he was happy to have us onboard. Then, with the ensemble of actors like Suchitra Pillai, Darsheel Safari and Renee, it was again a very exciting proposition and I couldn't let it pass.
EVE AND A FILMS
I'm open to anything with some meaning. I want to push out films that are light and relatable. The industry, like everything else, is evolving. There are new platforms, new genres and new ways of storytelling. Hangout was about reaching out and finding yourself in the middle of a pandemic, Suttebaazi was about bridging the generation gap, and Dramayama was about living life through social media and the validation that the teenagers require. So each film came with its own meaningful message, and yet each story is very different.
THE INDEPENDENT CINEMA MOVEMENT
I love the idea of independent cinema. It allows small time filmmakers to come into play, express themselves freely and not worry about the box office. The same goes for theactors who are able to actually showcase their talent. You have a story you want to tell; expectations are realistic and the rest is a bonus.
THE FUTURE
For the moment, Ramneek and I are loving the short form genre. There's a lot of scope with OTT platforms and we are in the process of finalising an anthology. I can let youknow more about this once we have signed on the dotted line.

This article is an all exclusive from our March EZ. To read more articles follow the link here.

Text Hansika Lohani Mehtani
Date 14-03-2022