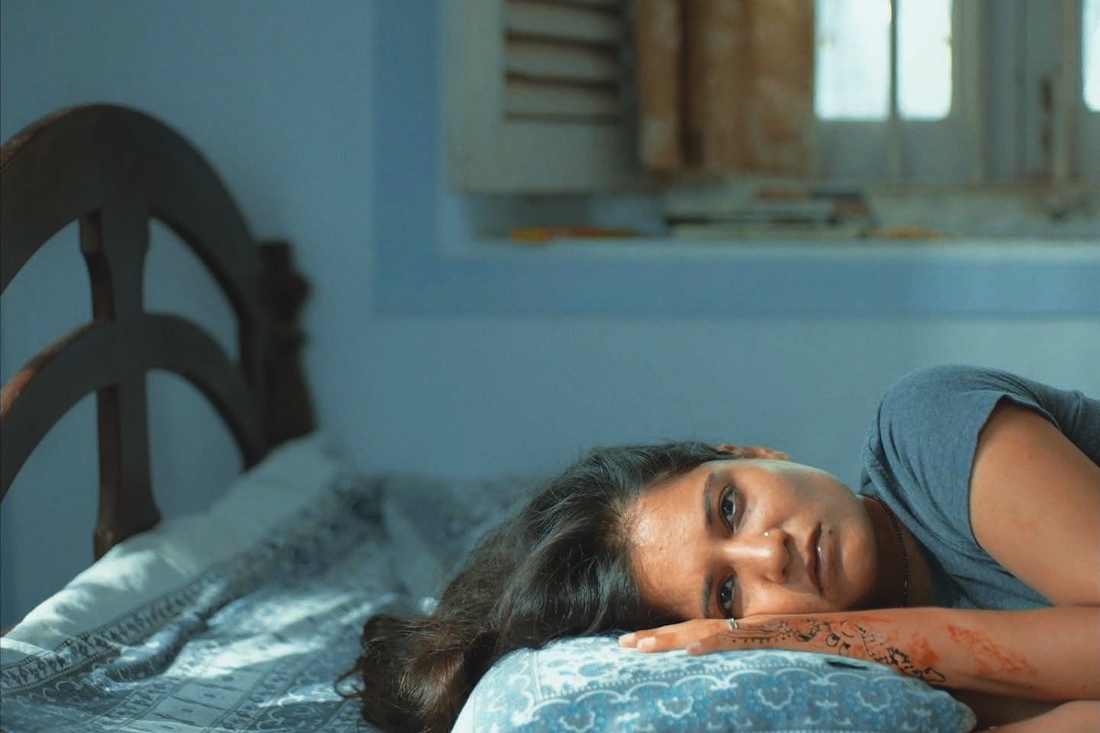 We live in a complex society. A society that is fraught with inequality, oppression and violence. Screening at the Venice Film Festival, as I type this, is a short film called 'Anita' that powerfully questions these toxic societal breakdowns. The film also imparts a very important learning— women are no longer content to be silent. For generations, it has been assumed that women will accept the burden; look after the children, teach them, prepare meals and keep the family together even though many of us had aspirations that were never considered. Do women exist solely to fulfil the function of being objects of desire and procreators? Battling patriarchy can be exhausting and begins at home.
Anita, the protagonist, is visiting her home in Gujarat with her husband to attend a wedding in the family. Settled in the States, Anita returns home with news she is most excited about; she's landed a job at a big real estate firm and wants to give her life a different aspect by focussing on her career. Traditionalists naturally despise that and ask old questions—Does that mean she won't cook? How will she manage a house and a job? What about kids? Is the husband out of work that the woman has to step out? But Anita is unper- turbed and has a voice that is nothing less of an inspiration. In 'Anita' we also see how men won't give up their privileges easily. They're brainwashed: be strong, don't cry. We're at the point where all that must be challenged.
'Anita' that premiered in competition at the Venice International Film Festival, Orizzonti Section is actually a proof of concept for Sushma Khadepaun's feature script, Salt, a recipient of the SFFILM Westridge Grant and was invited to the Torino NEXT Film Lab. Salt was also part of the NFDC International Co-Production Market (India) in November 2019. She is currently a screenwriting advisor with Sundance Collab and recently graduated with an MFA in Screenwriting and Directing from Columbia University in October 2020.
Sushma had a traditional and humble upbringing in an ancestral family home in Surat, Gujarat. Even though she watched Bollywood films growing up, filmmaking wasn't even remotely in her head let alone a profession of any kind. But life took a turn when she found herself interning with Poo Sayani to make ad films after graduating in Media studies. Just to see a woman call the shots, on set, instilled a great level of confidence in a conventionally brought up Sushma. But man plans and God laughs, isn't it? Soon after, she was shipped off to America with her new husband. Time passed by and it wasn't until 2009 that Sushma finally started making films in narrative fiction for her own production company that had earlier been commissioned for only documentaries and commercials. On a Zoom call from her brightly lit home in New York, Sushma speaks to me about her life in India, conceptualising and making 'Anita' in America and working on Salt. Excerpts.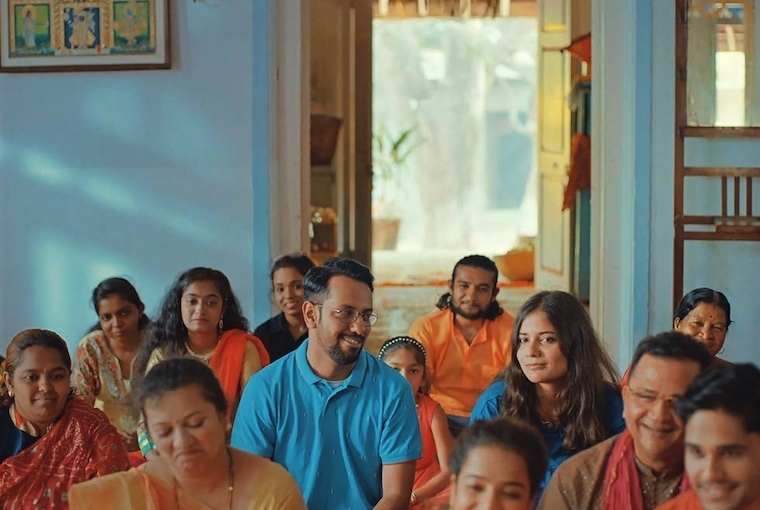 Could you tell me a little about your time in the States, when you were making commissioned documentaries and commercials before switching to narrative fiction?
After my experience with Poo's company and few other internships, Poo offered me to be a production assistant on a film she was producing for Aparna Sen. I don't know if that movie ever got made but that is when I was getting married, so I had to turn that down. So, after moving to the US in 2005, I started my production company in 2009. But initially, it was just me, mostly working from home. It wasn't until 2012, until I had an office and it became a proper organisation.
I started the production company only after doing a small film course but early on it was more about survival and about just being able to run the company; so I did pretty much anything and everything that came my way to keep the company going. I was very much living in a bubble at that time, getting work from brown people mostly. I was doing work for non-profits, small companies, start-ups, through friends of friends. And then there were some online platforms where you could bid for jobs; that was a thing at the time.
You tell stories now. Tell me why you love storytelling and what is it about narrative fiction that attracted you in the first place?
Whether it is commissioned work or commercials, you need to tell a story. And a good story at that. My first love is photography and I actually wanted to major in photography, which didn't happen. So the closest I could come was Mass Communication at the time when photography was a subject. I was always interested in images and storytelling. I was always more of a visual storyteller. I did commercials and documentaries but I always wanted to make fiction. But I had a lot of growing up to do at that time. I did make two fiction shorts while I was running my production company on my own. I would make the money from the production company and then use some of that to make my shorts on the side. And what I hoped for was that eventually I would be able to do more of that. But I realised that in five years of running the company I was able to make two shorts on the side. For the longest time I wanted to go to film school. I came to a point where I either had to say okay, put aside the hobby and really just make it a business and run that or say, I would apply to film schools and go back to schooling. So I was at a crossroads—whether to run my company or ditch all of that and really pursue what I wanted to do.
What kind of stories do you gravitate towards as a filmmaker? You have multiple shorts to your credit. The first one, A Reason for Everything was made back in 2009. Have you evolved as a filmmaker since then?
I have grown tremendously as a person and that has affected me as a filmmaker. Filmmaking is such a hands-on thing that you have to make it to get closer to your voice. To me, Foren, which I made in 2016, was a big breakthrough in finding my own voice and the kind of films I want to make and going back to the kind of stories I wanted to tell. Because growing up, we've only seen men and straight men and white men tell stories. I mean growing up I only saw mainstream Bollywood—I didn't even watch any Satyajit Ray until much later in life. Until couple of years before I started film school. That is my memory of Indian cinema. But it's not the kind of filmmaking that inspired me to tell stories. I was all along just understanding the kind of stories I wanted to tell, which are very rooted in my personal journey and the people around me. Which is also why I make stories in Gujarati. Because I'm so far away from my language. I think some of it also has to do with the longing for connection as well.
What inspirated Anita and Foren?
I think they both are preoccupations of my own. I see this even now when I come to India and meet people—about fantasising with the idea of moving to a foreign country. Especially women, who get married and come there thinking to find that freedom or to think of a better independent life and to get out, so to speak. And that been a preoccupation of mine, because what does that entail? Does that mean just getting out of troubles or oppression or does it mean a whole new set of problems? Foren was about a day in a life of a kid and grandmother, which isn't what 'Anita' is. Foren is about two people stuck inside their home longing to get out of the house. Whereas 'Anita' is about someone who has now gone abroad, or foreign, as we say in Gujarati and returns home. And what coming back home means.
You had to shoot in India since you couldn't get enough funding to shoot it in America. How did you have to alter the script to adapt to an Indian setting?
I was absolutely traumatised at that time. It was a huge change because of which I had to completely rethink the script. And by that time, I was eight to ten drafts into the script. Location, funds, everything. Ankur Singh who had also produced Foren was available at that time. I wanted to work with a producer who can work the way I like to work, there has to be synergy. And because he was available, I could pull it off in India with the budget that we had. He was a big reason for the move to India. The script changed a lot, but it helped me really dig into the characters. The story in the States was about the night of the first wedding anniversary of Anita and Vikram. Once it moved to India, it changed a little bit. First it was about somebody who had recently moved from India and what that would mean or her expectations from America. And when I moved it to India, I changed it to what does going back home mean and about her expectations from her own family.
Could you talk a little about the casting process?
Aditi Vasudev plays Anita. My memory of Aditi Vasudev was way before I was making films. In 2012 when I watched Sulaimani Keeda I really liked her in it and remembered her from there. She was in another short film at a festival where Foren was also playing at, so there I saw her again on screen and I was like, 'Ah this is that girl'. So that's how I got her contact. I had first met Aditi in 2018 and talked to her while I was also talking to few other people and I was interested in working with her. We were talking back and forth. I wanted to meet her when I was in Bombay then. I told her the kind of story I was going to tell. But she wasn't too kicked about it thinking it is just a student film and wasn't too keen on auditioning for the role which I was very adamant about. It was only later when she watched Foren, that she agreed to audition for the role as she loved the film. But I was leaving for Paris for an exchange programme the very next day and told her the only way I could see this happen was if she flies down to Paris. Jokingly. Coincidentally she was going to be in Prague and then flew to Paris for the audition. So, I ended up auditioning her on the streets of Paris.
My scripts are deeply affected by the casting. Aditi is this sort of feisty and resilient girl and that really seeped into that character. 'Anita' actually evolved after casting her. I was essentially looking for a Gujarati speaking actress who was open to partial nudity and intimacy on screen and the kind of understated performance that I wanted and be good at that. At that time, I felt I was really asking for the impossible because the Gujarati industry is so young still that to find actors who're willing to do all of the above is very challenging. I was very lucky, I found Aditi and she obviously had to learn Gujarati for the film.
Let's talk about your feature script, Salt. In one of your interviews you mentioned that 'Anita' is a proof of concept for this film. What questions were you hoping to get answered for by doing that?
Feature films take so long especially if it's your first film. It takes a while. But only recently did I realise, that I spent so much time on it. That is because where my script is now, it is nowhere close to where I started in 2017. I'm already in its fourth draft and revising it as we speak. We are already in the process, I have a US and a German producer, we're looking for an Indian producer and funding as well. So, the funding and rewriting is happening at the same time.
How has your experience in Columbia shaped you as a filmmaker?
It has shaped me tremendously. I wanted to go to Columbia, mainly for the screenwriting program as it is very strong. And they make us write a lot. Seeing and learning from women professors has really affected me and also seeing their work as they all are professionals. I've been introduced to cinema that I didn't know existed before. And all of that influences the work that you do. So, it has shaped me tremendously in a way that it has helped me find my voice.

This is all exclusive from our November bookazine. To read more grab your copy here.
Text Hansika Lohani Mehtani
Date 17-04-2021